How to Find Wi-Fi Password on iPhone in 3 Simple Tricks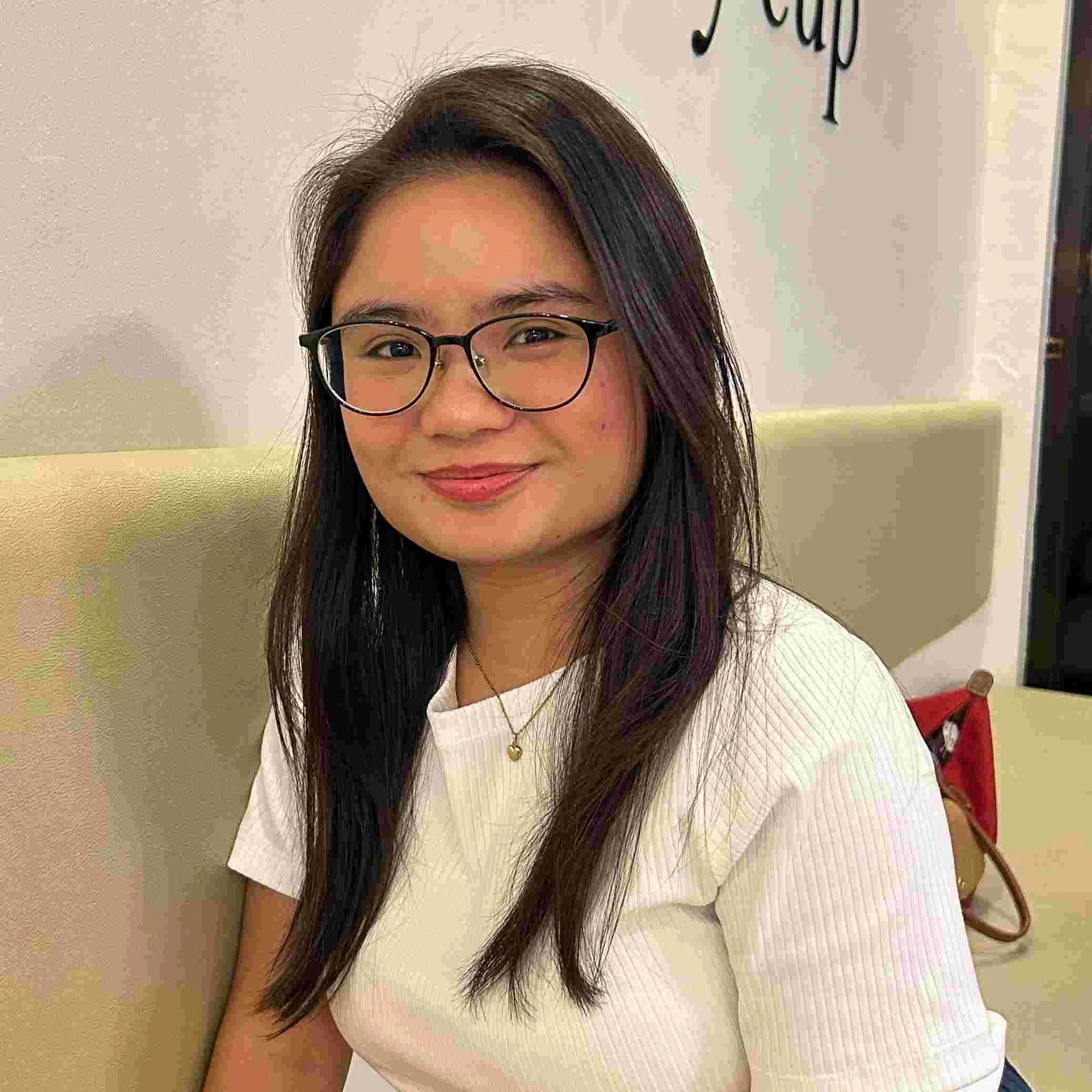 Lorie is an English Language and Literature graduate passionate about writing, research, and learnin... | See full bio
Recalling Wi-Fi passwords can be difficult, especially because many devices automatically connect to familiar networks once logged in.
Interestingly, only 38.6% of people write their passwords on paper. You might encounter trouble if you aren't one of these people. Apple devices are known for their robust security infrastructure, making it challenging to retrieve forgotten Wi-Fi passwords.
You'll find out how to find the Wi-Fi password on your iPhone. Say goodbye to the frustration of recalling your Wi-Fi password—this article has you covered!
🔑Key Takeaways
With iOS 16, the Wi-Fi password can be viewed in the settings menu of an iPhone.
Password recovery via Apple's iCloud Keychain is only possible if you use the same iCloud account across all your devices.
Upgrading your iOS will enhance the overall security of your device and provide you with improved functionalities to easily manage your saved passwords.
When setting your passwords, make them memorable to you and incorporate special characters to enhance their strength.
3 Methods in Finding Wi-Fi Password on an iPhone
The following methods are categorized based on the iOS version you're using to ensure they are suitable for various iPhone models.
While some methods may require more time, they are all relatively straightforward.
👍Helpful Article:
Managing passwords for multiple accounts, including your Wi-Fi network, can be made easier using a password manager. Check out this review article on Passwarden.
Here's to exploring these methods in detail.
Method # 1: Check the Wi-Fi Menu - (Best for iPhone Users On iOS 16)
Apple has introduced a user-friendly feature in the iOS 16 update, allowing iPhone users to conveniently access their saved Wi-Fi passwords. In contrast, with older iOS versions, recovering a forgotten Wi-Fi password was impossible.
Here's how to do it:
On your iPhone, access Settings and tap Wi-Fi.
Choose the Wi-Fi network you are currently using.
Tap on the Password field. A prompt may ask for your passcode, Face ID, or Touch ID to proceed and reveal the Wi-Fi password.
Method # 2: Via Router Settings - (Best for iPhone users on iOS 15 and earlier versions)
As mentioned above, iPhones that run on iOS 15 or older do not have the option to see the saved Wi-Fi passwords. Another method is to go directly to the source - your Wi-Fi router.
Unlike finding the Wi-Fi password on your iPhone, this process requires more steps, but it gets you the information you need.
Here's how to do it:
Access "Settings" on your iPhone and tap "Wi-Fi."
Tap on the Wi-Fi network that you're currently using.
Copy the Router's IP address by tapping the corresponding field until the Copy icon appears. Then, tap Copy.
Open any online browser (e.g., Safari or Chrome) and paste the router's IP address in the search bar.
An error prompt will be displayed stating, "This Connection Is Not Private."
⚠️Warning!
Although it can sometimes be a bug, bypassing this warning is only recommended if you are sure the website is safe. Proceed at your own risk.
Tap Show Details.
Select Visit This Website.
Enter your router's username and password. You can use websites like Routers Login and Port Forward to find your router's default login credentials.
Click Wireless in the left-side panel (or a button with a different name depending on your router).
Finally, your Wi-Fi password is listed below the network name under Wireless Settings. Check if you're connected to 2.4 GHz or 5 GHz.
✅ Pro Tip:
You can bypass this lengthy process by sharing your Wi-Fi network with another iPhone that runs iOS 16. Afterward, follow the steps outlined in Method 1.
Method # 3: Using the iCloud Keychain (Best Mac devices)
If the previous two methods prove ineffective, you can resort to this final option, which involves using the iCloud Keychain.
Apple's iCloud Keychain is an integrated password manager for iPhone, iPad, and Mac. It allows users to synchronize passwords and secure information seamlessly across all Apple devices.
However, this method explicitly requires that you have a Mac device. Call a friend and borrow their Mac if you don't have one. What stronger bonding activity could there be than working through challenges together?
Here's how it's done:
Enable iCloud Keychain on your iPhone
To make this method work, you must first enable iCloud Keychain on your iPhone. Here's the process:
Open Settings on your iPhone.
Tap your name at the very top of the screen.
Select iCloud.
Choose Passwords and Keychain.
Turn on the slider.The keychain is active when the button turns green.
Wait a few minutes to ensure the information is uploaded to the cloud. The more usernames and passwords you have, the longer the sync may take.
Enable iCloud Keychain on your Mac
Make sure you're using the same iCloud account as your iPhone. After that, follow the steps below.
Click the Apple icon in the top-left corner of your Mac screen.
Select System Preferences.
Click Apple ID.
Click iCloud.
Then, locate the Keychain and check the box next to it. You might have to scroll down a bit to find it.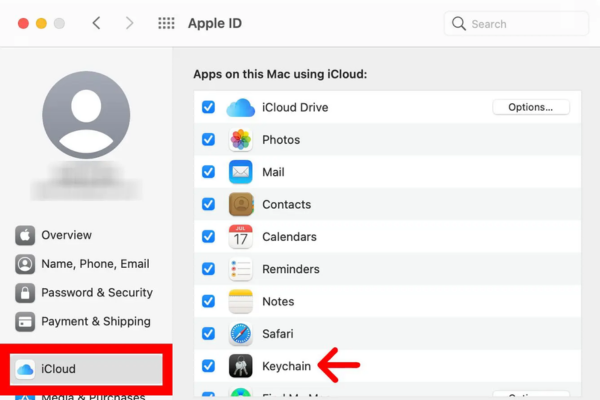 This process may take a minute or two to complete, but just a few more steps, and you're all set.
Find The Password Using Your Mac
Prepare your Mac's login credentials, as you'll be prompted for them later in the procedure, and then proceed with these final steps.
Use your Mac to open the Keychain Access program. Simply use the search tool, type Keychain Access, and hit enter.
Enter the name of the Wi-Fi network whose password you wish to recover in the Search box.
Double-click the network name in the search results.
Click the checkmark in the box that says Show Password.
Enter your Mac's login username and password when prompted. Then click Allow.
Finally, the Wi-Fi network's password will appear in the Show Password field.
Conclusion
Apple's security features present challenges when recovering forgotten Wi-Fi passwords. Nevertheless, this trade-off results in a safer and more secure user experience.
As a proactive step, it's advisable to jot down your Wi-Fi passwords on paper and store them securely, especially if you frequently switch devices or encounter technical issues.
So, the next time you encounter the challenge of a missing Wi-Fi password, you'll be well-prepared to handle it.
👍Helpful Article:
Aside from changing your Wi-Fi password, you can also change its name. Look at Techjury's article on 2023's Wi-Fi name ideas to make your neighbor laugh.
FAQs.
---
Can I find Wi-Fi passwords for networks I've never connected to?
No, you can only find passwords for networks your iPhone has previously connected to.
Are third-party Wi-Fi password apps safe to use?
While some apps may be safe, it's crucial to research and choose reputable ones to avoid potential security risks.
What is a strong Wi-Fi password?
A strong Wi-Fi password contains special characters or symbols, upper and lower case letters, and numbers. It is unique and not easily guessable.
How often should I change my Wi-Fi password?
Changing your Wi-Fi password periodically, at least every few months, is recommended to enhance security.
Can I use the same Wi-Fi password for multiple networks?
It's not advisable to use the same password for different networks. Each network should have a unique and strong password.
Leave your comment
Your email address will not be published.
You may also be interested in.