-> Published On: 29-08-2023
How to Get Rid of Adware on iPhone? [2023 Guide]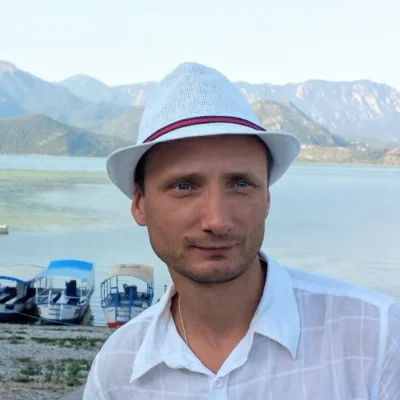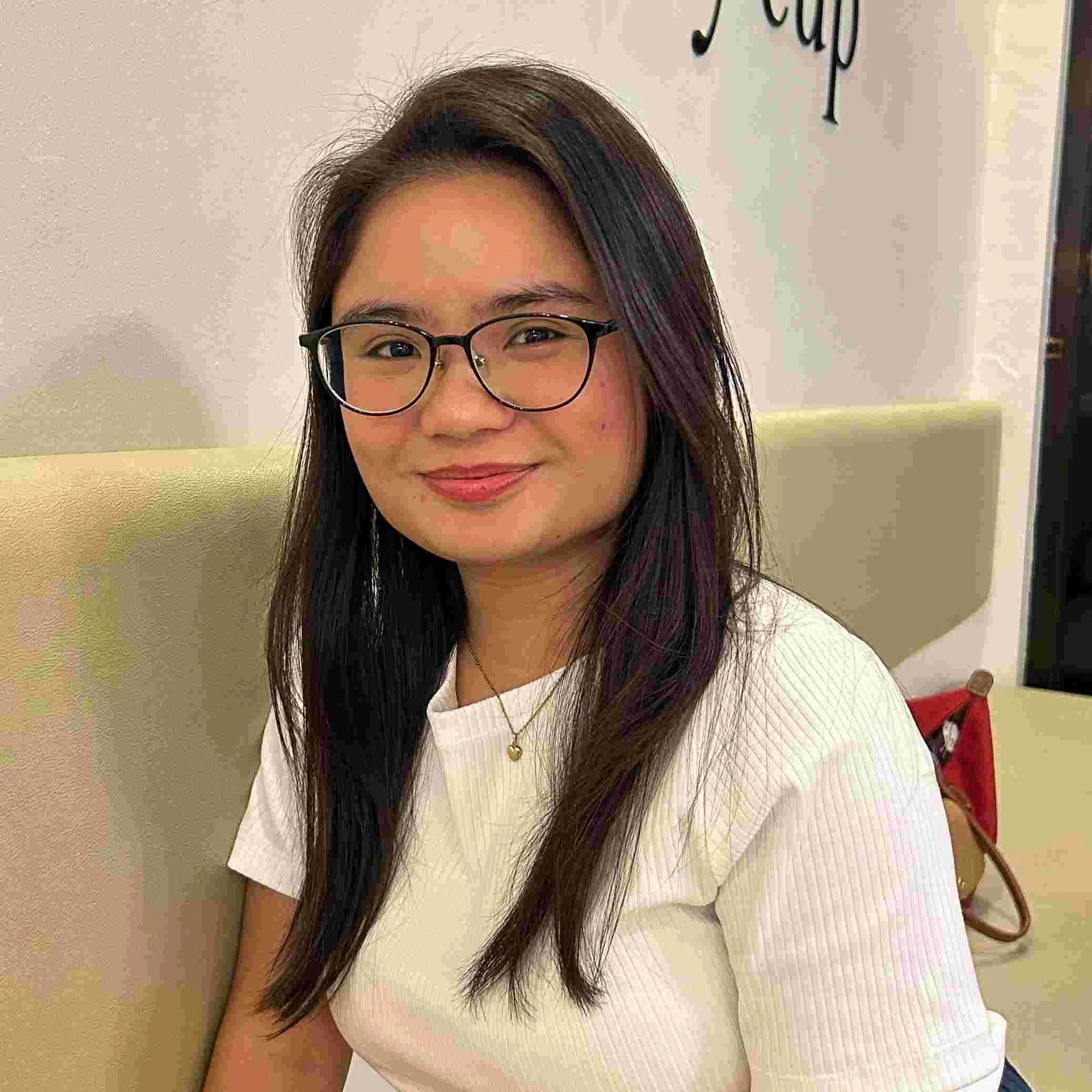 Lorie is an English Language and Literature graduate passionate about writing, research, and learnin... | See full bio
Adware is one of the most annoying issues on your iPhone. It is a malicious software that floods your device with unwanted ads.
With adware covering 42.42% of new mobile malware, even iPhones can get it despite their system's tight security.
While some adware types aren't too risky, they can damage your device and breach your data. This is why you must know how to deal with adware.
Keep reading to discover how to get rid of adware on iPhone and how you can prevent it.
7 Ways to Remove Adware From Your iPhone
Although iPhones have a secure OS, they can still get infected with adware. The software and files users get from untrusted sites are the usual source of adware.
The files themselves are usually safe. However, they can contain adware that installs itself without the user's consent.
📝 Note
These files are commonly known as shareware. It contains ads that may be annoying, but it is not illegal.
Some adware is part of an app you have downloaded. The ads will occur on free versions. It's the developer's way of inviting users to upgrade to an ad-free premium option.
While it's unusual, iPhones can get infected with malware. However, it only happens if you click on an unreliable link or download an app you did not get from the App Store.
If you are an iPhone user and got your device infected by adware, here are methods you may try to remove them:
Method 1: Use Adware Removers and Antivirus Apps
The easiest way to remove adware is by using an adware protection tool or antivirus software.
There are a lot of free adware removal apps that work well in stopping ad-based software on your iPhone. Nonetheless, it's a good practice to ensure these tools are reliable.
If not, you might end up downloading an app that deploys more adware instead of stopping them.
🔓 Security Note
The best antivirus apps have features that detect and remove unwanted ad-based software. It can also remove all malware types on your iPhone.
Method 2: Restart Your iPhone
Restarting the iPhone works for bug-related issues—like if you're being bombarded with ads or your device is showing unusual behavior.
If the adware causes these problems, a simple restart should serve as a quick fix
Follow these steps to restart your iPhone:
Step 1: Press and hold the Power and the Volume Up Button until you see 'Slide to Power Off' on the screen.
Step 2: Slide the power icon to switch it off. This step will shut the phone down.
Step 3: Long press the Power button again to restart the iPhone.
✅ Pro Tip
If you have an iPhone 12, there are three methods to restart it. You can do it traditionally with the steps above, execute a force restart, or use the sleep/wake button.
Method 3: Delete Apps From Outside App Store
Apple provides layers of security for all users, which means they make sure that each app is malware-free. This is why downloading suspicious apps outside the App Store can harm your device.
To delete an app on your iPhone, follow these steps:
Step 1: Long press the icon of the app that you'd like to delete.
Step 2: Select the option to Remove the app.
Step 3: A pop-up will appear. Click 'Delete App.'
📝 Note
The Remove from Home Screen option will not delete the app. It will only take it off your home screen, so choose Delete App to uninstall the app entirely.
Method 4: Check App Permissions On Your Device
Avoid using apps that ask for unnecessary permissions. Adware apps can take advantage of the admin permissions to cause more damage or worse, to steal more data.
Check app permissions using these steps:
Step 1: Go to Settings.
Step 2: Scroll through the settings until you see the list of the downloaded apps.
Step 3: Find apps that you do not remember installing or using.
Step 4: Click the app to see the list of permissions.
You can also do the last steps for all the apps on your iPhone to monitor what certain apps can and cannot do. Make adjustments to reduce those permissions if necessary.
Method 5: Clear Your Browsing History
Adware can come from links or ads that you click while surfing the web. Clearing your browsing data may include the data brought by adware.
This method will help you ensure that no suspicious data will stay in your browser. To clear your data history, follow these steps:
Step 1: Go to Settings. Scroll down and find Safari.
Step 2: Select Clear History and Website Data.
Method 6: Restore Data from the Previous Backup
You can also try backups to get your phone back to normal. If you had a backup before your phone had the malware, you can restore it.
Follow the steps below to restore your phone to a previous backup:
Step 1: Go to Settings and click General.
Step 2: Click Transfer or Reset.
Step 3: Click Erase All Content and Settings.
Step 4: Select Backup and click Erase.
Step 5: Choose Restore from iCloud Backup after the Apps and Data screen appears on your iPhone.
Step 6: Sign in to your iCloud and choose Backup.
⚠️ Warning
Make sure all your important photos, contacts, and other files are synced to your iCloud and included in the backup. It may be impossible to recover files that are lost while resetting the device.
Method 7: Update iOS Version
Sometimes, the abnormal behavior of iPhones comes from an outdated iOS version. If this is the case, a simple system update will work well.
Hence, you should see if any updated version is available. To update your iPhone:
Step 1: Go to Settings and click General.
Step 2: Select Software Update.
Step 3: Then follow the instructions for entering your Face/Touch ID or PIN.
🎉 Fun Fact
iOS, formerly known as iPhone OS, refers to the iPhone's operating system. This software supports every mobile device manufactured by Apple. In the past, it covered iPads until Apple launched iPadOS in 2019.
Signs Your Phone is Infected
If your iPhone has adware, it may run slow, be less responsive, or act unusual. A few typical signs to look out for are data usage spikes, poor battery, frequent ad pop-ups, and app crashes.
Here's how you can see if your iPhone contains adware:
1. Jailbroken iPhone
iPhones generally can't install an app outside the App Store unless jailbroken. If you have a jailbroken iPhone, there's a higher chance of getting infected with malware—especially adware.
2. Unfamiliar Apps
If your phone has an app you didn't install, it's a big red flag. Some adware installs apps on your phone once you click the ad link on your device.
If you don't remove these apps immediately, your iPhone is vulnerable to more infections.
3. Frequent Pop-up Ads
Ads have a routine of following you all over the Internet, courtesy of third-party cookies. Still, too many invasive pop-up ads can be an indication your iPhone has adware.
Here's a quick YouTube guide made by The Cell Guide to block pop-ups on your Safari browser:
4. Increased Data Usage
Adware requires an internet connection in order to show you ads here and there. Be on the lookout for a sudden rise in your cellular data usage.
5. Overheating
iPhones overheat due to several reasons. Sometimes, it can be due to a faulty or old battery. However, it can also be a sign of adware infection.
If your iPhone overheats frequently, make sure to get it checked by a technical personnel.
6. Quick Battery Drain
Batteries drain all the time, especially for older models. However, an unusual and quick battery drain can mean adware infection. Adware apps work in the background, so they also use the device's battery to operate.
If you experience these issues, looking into them and improving your iPhone's security is best.
How to Protect Your iPhone From Adware?
You can permanently delete adware easily. However, it is 100x better to prevent it from getting into your device in the first place.
Here are ways to protect your iPhones from adware:
1. Get an adware remover.
Many adware-removing software solutions prevent adware and other types of malware. Make sure to pick a trusted and reliable tool for guaranteed protection.
2. Clean up your browser.
Cleaning up your browser is a good start to protecting your device. Since most adware targets the browser data, clear everything in it.
This step won't remove adware but will at least stop it for a while.
3. Delete all suspicious add-ons and extensions.
After cleaning up your cache and stored data, check the list of installed extensions. It is a common lurking place for adware.
Scan the list for suspicious, new, or deprecated browser extensions. Remove everything that you find sketchy and unnecessary.
4. Trim your apps list.
You should also review your applications. Find and remove all questionable software. Here is how you can do it on iPhone:
Step 1: Run your smartphone in safe mode. This will prevent third-party apps from running in the background.
✅ Pro tip
If you're unfamiliar with safe mode, it's also called the recovery mode. You can put your iPhone in safe mode by doing the following:
Turn your iPhone off.
Turn it back on while holding the power and home buttons.
Long press the volume-up button until the device boots up.
Step 2: Delete the unwanted applications by long-tapping the app icon.
Step 3: Reboot your iPhone to turn it back to normal mode.
Conclusion
Despite the excellent security of iOS, iPhones can still get infected by adware. While adware isn't as risky as other malware types, it can still affect your phone.
You must always check your iPhone for adware and delete it immediately when found. The methods above will keep your iPhone safe from adware and secure your data.
FAQs.
---
How do I remove hidden adware?
You can use a reliable third-party antivirus app if you can't detect hidden adware. These tools scan your phone and detect and delete any malicious apps you have, like adware.
Does adware steal passwords?
Adware is a threat because it can harm your device and compromise your data. It can slow down your phone, hijack your browser, and install unwanted apps or malware.
Leave your comment
Your email address will not be published.
You may also be interested in.