-> Published on: 10-05-2023







-> Benefited Readers - 25 and Counting
7 Quick Steps To Get Your Information Off Spokeo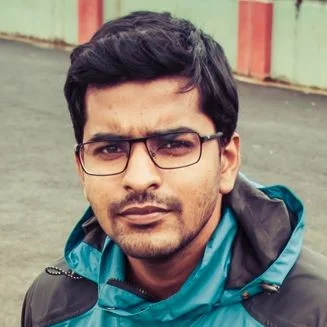 Florence is a dedicated wordsmith on a mission to make technology-related topics easy-to-understand.... | See full bio
Founded in 2006, Spokeo is one of the biggest people search websites. It collects data from online and offline sources like public records, mailing lists, surveys, and social media profiles.
With more than 12 billion records, you can find anyone with just a name or phone number. It is easy to uncover a person's contact information, properties, social media, and court records through Spokeo.
However, you should note that a huge amount of records in a website's database like Spokeo also means more risks to cyberattacks. Over ten data broker breaches already exposed over 445 million user records.
If you want to remove your personal information from Spokeo, continue reading to learn the methods you can use.
Steps To Remove Your Data From Spokeo
Removing yourself from background check sites is super simple, especially for Spokeo. Here are quick steps to remove your info:
Step 1: Go to Spokeo.com.
Step 2: In the text box, enter your full name. Click Search.
Step 3: Find your listing on the results provided.
Step 4: After finding your record, hit See Results. Copy the URL of your profile.
Step 5: Open the opt-out form (https://www.spokeo.com/optout).
Step 6: Paste the URL and enter your email address. Answer the CAPTCHA. Click Remove This Listing.
Step 7: You will receive a confirmation email to complete the opt-out process. Click the link attached to the email.
Once you submit the removal request, allow 2-3 days for all updates to reflect on the site. Check their website often to see if your listing is removed after the timeframe.
Other Ways To Opt Out Of Spokeo
Besides Spokeo's opt-out form, there are other ways to remove yourself from the said people search site.
You can use data removal tools like Surshark's Incogni. Or you can try reaching out to Spokeo's customer service team directly to submit a removal request. Let's discuss each method below.
Remove Your Data With Incogni
Incogni is a data removal service from the VPN service provider, Surfshark. This tool automatically contacts over 180 data brokers and asks them to delete your data.
Here's how you can remove your personal information from Spokeo:
Step 1: Go to https://incogni.com.
Step 2: Click Get Started to create an account. Fill out the required information.
Step 3: Choose a subscription and fill out the payment details. A monthly plan costs $12.99, and an annual plan is worth $6.49 per month.
Once you check out, the site will send opt-out requests to data brokers. You can keep track of the progress of each removal request via Incogni's dashboard and email.
Contact Spokeo Customer Service
Another way to opt out of Spokeo is by reaching out to their customer support team. You can ask them to start a removal process for you via email, chat, or phone call.
The customer service representative will typically ask for personal details to get ahold of your listing before they can remove your info. They will require your name, date of birth, and home address — along with the URL of your listing.
Here's how you can contact Spokeo customer service:
Keep in mind that their phone line is only open from 5 AM to 8 PM Pacific Time. You can also try their website's chat feature, available from 6 AM to 6 PM PT.
Conclusion
Data brokers like Spokeo usually gather information from public records. It means that your data is posted on their website without prior consent. This puts your data at risk of hacking or identity theft.
Removing personal information from the Internet, especially from data broker sites, is a way to protect your online privacy.
FAQ.
---
Why does Spokeo have my information?
Spokeo gets your information from online and offline sources. It can be from public records, mailing lists, or social media profiles.
How do I remove my information from people search sites?
You can remove your information from people search sites by requesting to opt out from the site itself or through third-party sites such as Incogni.
Leave your comment
Your email address will not be published.
You may also be interested in.