-> Published on: 03-06-2023
8 Simple Steps To Set Up A Proxy On Google Chrome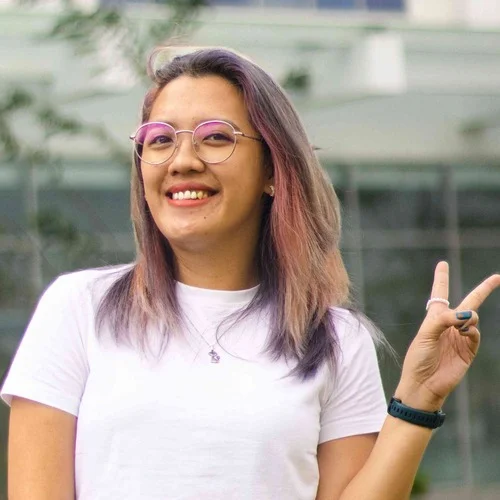 Girlie Defensor
Joined June 2023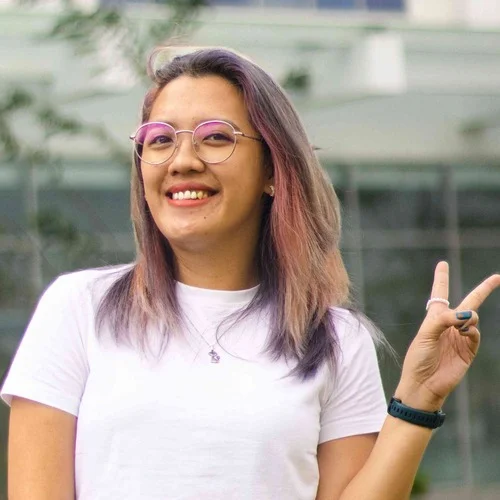 Girlie is an accomplished writer with an interest in technology and literature. With years of experi... | See full bio
With 65% of the market share in 2022, Google Chrome is simply the most popular web browser in the world. 6 out of 10 people also use Google Chrome as their browser due to its ease of use and reliable speed.
However, any browser collects information about you — yes, even Google. That's why it's time to step up your online security by setting up a proxy on your Google Chrome.
This guide will discuss how to set up a Google Chrome proxy to stay anonymous online. Continue reading to find out.
What is the Best Proxy Server?

Best for: Best overall

Smartproxy
Smartproxy is a top-rated proxy provider trusted by many. Its 40 million+ proxies from 195+ locations help bypass CAPTCHAs, geo-blocks, and IP bans. It offers a free trial and has a high rating of 4.7 on Trustpilot with 89% 5-star ratings, making it one of the best in the industry.
Visit Website
Setting Up A Proxy On Google Chrome
Google Chrome relies on the proxy configuration of the device's operating system, like Windows 10/11 or MacOS. This means that there are no dedicated proxy settings in Chrome.
Here's how to set up a proxy on Google Chrome on Windows 10 and 11:
1. Open your Google Chrome browser.
2. Click the three-dot icon on the top-right corner. Select Settings from the drop-down menu.

3. You can enter "proxy" in the search bar or click on System on the left-side menu.
4. Click on Open your computer's proxy settings. The device's system proxy settings should pop up.
There are two options to set up proxies on Windows 10 and 11:
Under the automatic setup, Automatically detect settings allows the device to adapt the proxy settings of the network to which it is connected.
Turn it off to do otherwise.
5. If you have a PAC file, use the Use setup script option under Automatic proxy setup.
6. Paste the script URL in the Script Address box and click Save.
7. For manual proxy setup, turn on Use a proxy server, then enter the Proxy IP address and the Port number.
8. If you want to make exceptions for some websites, enter their web addresses in the designated box separated by semi-colons.
9. Click Save.
If you are using MacOS, follow the same process up to Step 4. You must then choose the type of protocol your proxy uses.
The most common is HTTPS, shown in the screenshot below:
Type the proxy address and the port number. Some proxies are password-protected. Simply tick the checkbox beside the Proxy server requires password option and enter your credentials. Click OK to save the changes.
Remember that setting up a proxy through the operating system affects the whole device. This means all the device's network connections will go through the proxy server.
This includes the other browsers you might have—like Opera, Firefox, and Edge—and other device applications.
Some proxy server providers support browser extensions that allow you to connect to a proxy exclusively from Google Chrome.
Benefits Of Using Proxy On Google Chrome
Since your IP address acts as your online identification, it is in your best interest not to leave it open to the public's prying eyes.
With that in mind, using a proxy on Google will provide you with these benefits:
Anonymous Browsing
Some websites collect information about the IP addresses of their visitors. They also record browsing and search histories, which they utilize for targeted ads.
You have likely experienced being bombarded by ads based on your recent searches and site visits.
With a proxy at work, you will not have to worry about websites collecting your browsing information.
Better Security
Setting up a proxy with a secure protocol like HTTPS or SOCKS will add another layer of protection. This works best when connecting to public wifi networks in cafes, malls, and other establishments.
Your IP address is openly broadcasted on these networks. Lack of password protection means easier access for hackers who might intercept your traffic to steal important data.
Bypass Network Restrictions
Schools and workplaces often use proxy servers to regulate network traffic. These proxy servers restrict web activities while saving bandwidth by gathering all connection requests on a single server.
Setting up a proxy on your Google Chrome browser can bypass these restrictions. Depending on the proxy type, it can circumvent geo-restrictions on some sites and online services.
Risks Of Using Proxy On Google Chrome
Using proxies in Google Chrome is not all about benefits. It also comes with factors you must consider before adopting this type of connection.
Here are some risks involving using proxies on Google Chrome:
Decreased Browsing Speed
This may not come off as serious, but it can be a frustrating experience.
Since proxies reroute your traffic to their servers, your overall connection can be faster or slower based on their performance.
Not all proxies are equal, and you may stumble upon a proxy IP server with bandwidth issues. This is often an issue with shared proxies, while private proxies might perform better.
Security Breach
Since your traffic is rerouted to a proxy server, all your browsing records are collected on this same server. Your data can be compromised if the server is unsecured.
Make sure that you only use proxies from trusted providers. Drop-free and open proxies mostly consist of abused IPs. It is also possible that these proxies are deliberately left free to be used for stealing data.
Access To Unwanted Websites
Bypassing network restrictions also means you will get access to websites you are not supposed to. It may result in legal troubles, or you may violate company regulations in your workplace.
Wrap Up
Set up your proxy with only the most trusted providers. Remember that changing the proxy settings in Google Chrome will also affect the whole computer.
Take advantage of proxies' benefits while minimizing their risks.
FAQs.
---
How do I set up a proxy on my Android phone?
You can do it through your phone's WiFi and mobile network settings. It is usually found in the advanced settings, where you can manually edit the hostname and proxy port.
Why is the proxy not working on Chrome?
Some browser extensions may ignore the proxy setup on your device. You can also check which profile is active on your Chrome browser, as it may have different settings. Contact your provider if the problem persists.
Leave your comment
Your email address will not be published.
You may also be interested in.