Pennsylvania Background Checks [All You Need To Know]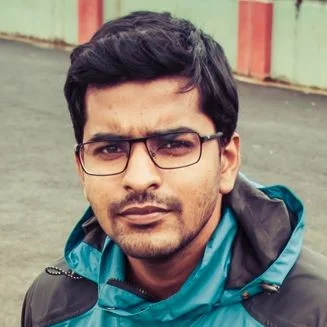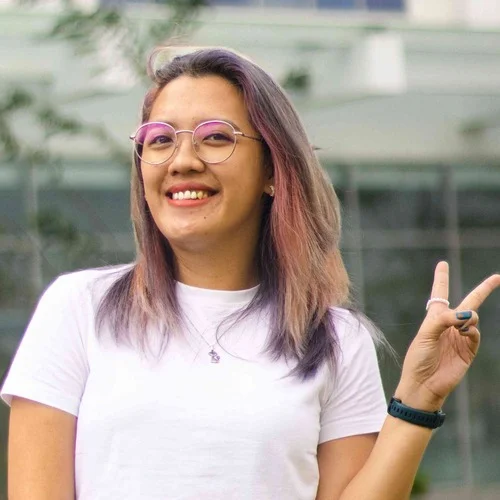 Girlie Defensor
Joined June 2023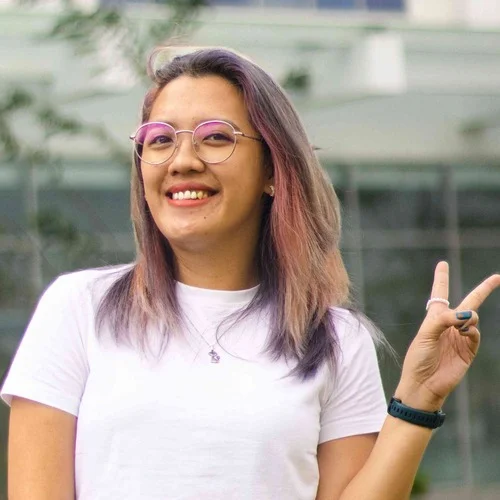 Girlie is an accomplished writer with an interest in technology and literature. With years of experi... | See full bio
You can never be too careful when hiring. A way to ensure you find the right employees from the get-go is to look into their history and perform a background screening. However, those are also heavily regulated!
Luckily, our article provides all the info you should know about Pennsylvania background checks:
What kind of information they entail
How to conduct them
Law coverage
Restrictions on criminal record information and other employee details
Adverse action
Reliable PA screening companies
So let's get down to business:
Laws on Pennsylvania Background Checks
Pennsylvania has various state laws regulating employers' obligations when conducting criminal and non-criminal screenings.
The first one you'll need to be aware of is the Fair Credit Reporting Act (FCRA).
This federal law states that an employer must notify the candidate of their intent to look into their history if utilizing a third-party company.
Now, let's get into some specifics of Pennsylvania background check laws.
The following statutes are in effect:
Criminal History Record Information Act
Private Detective Act
Prospective Childcare Personnel
Prospective Employees of Public and Private Schools
Prospective Employees with a Significant Likelihood of Regular Contact with Children
The (arguably) most important one is the Criminal History Record Information Act, as it covers all employers and employees. Basically, it governs criminal record information:
How it's obtained
How it's disseminated
How employers can use it
How long each background check can also depend on the records that need to be reviewed. Background checks can also consist of many things and go back as far as seven years.
What Information Shows Up on a Pennsylvania Background Check?
Background checks in Pennsylvania contain vital information about candidates' history, such as:
Identity verification
Former education and employment verification
Criminal background
The reports can't include records of arrests over seven years old that didn't result in a conviction. However, they can go back even further if it's for a position with an annual salary over $75,000.
Similarly, all convictions aren't restricted and are fair game.
The only exception is Philadelphia.
Employers may only consider convictions within the last seven years. They also can't regard non-convictions no matter when they occurred.
Criminal Record Information
So the question is:
What kind of criminal background information are employers authorized to inquire into?
According to the Criminal History Record Information Act, a PA criminal background check consists of identifiable descriptions and dates of arrests and convictions. That excludes criminal proceedings where:
Three years have elapsed since arrest
No conviction has occurred
No proceedings are pending seeking a conviction
Employers may only consider felony and misdemeanor convictions for hiring decisions. Everything else is off-limits.
They also have to inform the candidate who failed to be employed because of their criminal history. The same law is in effect in New York, Connecticut, Minnesota, and Oklahoma.
Restrictions on Criminal Record Information
As an employer, you'll need to know how to plan your PA background check while abiding by restrictions.
Here's what to look out for!
Arrest Records
The Pennsylvania Human Relations Commission generally prohibits using arrest records in employment decisions. However, it's allowed if:
There's been a conviction.
There's a "business necessity" that requires it.
Removed or Sealed Records
Employers aren't authorized to factor expunged or sealed records into any employment decisions.
Summary Offenses
What about considering a summary offense in a PA background check?
Yes, it still counts as criminal history. But it can't be used against potential employees when applying for a position.
Ban the Box
There's a state ban the box policy that covers public employees. On top of that, seven jurisdictions have their own policies, including:
Allegheny County
Allentown
Bethlehem
Lancaster
Philadelphia
Pittsburgh
Reading
Philadelphia is the only one prohibiting private employers from asking about criminal history on job applications.
Restrictions on Other Employee Information
Additional restrictions may apply when running background checks in Pennsylvania.
Here are the most relevant ones!
Past Salary History
Employers in Philadelphia are banned from using knowledge of a past salary in attempts to offer a lower one. Furthermore, in Pittsburgh, they aren't even allowed to ask about a candidate's wage history without offering employment beforehand.
Bankruptcy Declaration
PA employers may deny employment if an applicant has declared bankruptcy or filed for bankruptcy protection.
Disability Tests
Employers are prohibited from running disability tests on applicants unless the job specifications require it.
Credit Information
Employers in Philadelphia can't review a candidate's credit history when conducting a PA background check for employment.
Marijuana Testing
In Philadelphia, non-exempt businesses are prohibited from taking into account pre-employment marijuana tests when hiring. However, exempt employers include:
Law enforcement agencies
Those that require commercial driver's licenses
Those that provide services to vulnerable populations
Those that are otherwise required to test by state or federal law
Adverse Action
Sometimes, background screenings unveil details that make you reconsider applicants. As a result, you might want to deny employment or offer a lower position. That course of action counts as adverse because it negatively impacts the candidate.
If that happens, you'll need to abide by FCRA guidelines to avoid litigation.
Here's how!
So you have to deny someone a position based on what you find in a PA background check.
Your first step is to send a pre-adverse action letter. It's meant to inform the candidate of your decision and its reasoning.
Then, you'll need to wait for a "reasonable amount of time," according to the FCRA. That should be a minimum of five working days so that the applicant has time to issue any corrections.
Finally, upon receiving their response, if you still stand by your decision, you should issue an official adverse action notice. It must provide:
A summary of the candidate's right to dispute the screening's findings with the agency that conducted it
Notice of the adverse action
Contact information for the agency
Background Checks in Education
A PA background check for employment in private and public schools has specific requirements. Everyone who will have regular contact with students has to undergo one.
It needs to include the following:
Criminal records check from the Pennsylvania State Police
Federal criminal history information check
Child abuse history clearance from the Pennsylvania Department of Human Services
How to Conduct a PA Background Check?
So, how do you actually prepare and execute a background screening?
Before anything else, you'll need to have a company policy for such procedures. That way, you'll ensure compliance with all state laws.
With that out of the way, you can start looking into third-party agencies and websites for background checks in Pennsylvania.
Or you can do it yourself!
You are free to request criminal history information via the Pennsylvania State Police. However, you might not get all the data you need. That's because the PSP repository might not include:
Information from other criminal justice agencies in the state
Out-of-state convictions
Federal offenses
In short, your sources can be limited when conducting a screening on your own.
Trustworthy Background Check Companies in Pennsylvania
Which PA screening companies can you rely on?
Here are some suggestions!
Corporate Investigations, Inc. (CII)
This Pittsburgh-based agency, founded by ex-FBI personnel, lets you customize your PA state background check to your needs. Another advantage is that there isn't any start-up, maintenance, or annual fees!
CII provides the following services:
Social security number verification
I-9 Employment verification
Criminal records check
Drug screening
MVR search
Government sanctions check
Education, employment, and professional license verification
Reference check
First Contact HR
First Contact HR is a background screening provider based in Fort Washington. It promises results to local clients in less than 60 minutes! Its comprehensive reports gather data from various sources such as:
County, national, state, and federal criminal reports
Sex offender registries
Driving license records
Motor vehicle reports
Multi-jurisdictional database searches
Terrorist watchlists
Cyber searches
Capital Drug & Background Screening
This Hazleton-based company allows you to tailor your PA state background check with custom parameters. It also specializes in drug and alcohol tests.
It can handle:
Identity checks
DNA testing
Education and employment history
Sex offender registry search
County and federal criminal reports
Motor vehicle search
MedEx complete search
Professional license verification
Wrap Up
Navigating the legislative maze around screenings can be a daunting task. Some jurisdictions have their own set of rules on top of federal and state regulations. Hopefully, this article made things at least a bit clearer.
If you are a landlord looking to screen a tenant, it is important to remember that background check sites are not considered consumer report agencies and using these people search sites or background check sites to screen a tenant can be illegal.
Stay informed, and good luck!
FAQ.
---
Does a 302 show up on a background check?
Your mental health records are confidential and shouldn't appear in a background screening.
How far back does a background check go in Pennsylvania?
Pennsylvania background checks can't go back further than seven years for arrests, according to the FCRA.
What does a PA criminal background check show?
A PA criminal background check contains descriptions, dates, and notations of arrests and convictions. It doesn't show intelligence and treatment information.
Leave your comment
Your email address will not be published.
You may also be interested in.