7 Best People Search Sites for 2023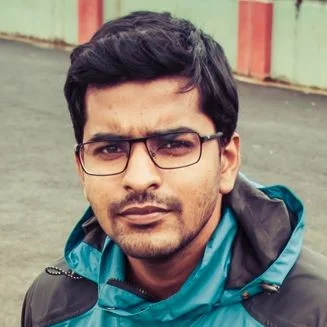 Florence is a dedicated wordsmith on a mission to make technology-related topics easy-to-understand.... | See full bio
Having trouble looking for people online?
The world is too big, and hours of manual search just won't cut it.
So, we prepared a list of the best people search sites to help you find the one.
Today you'll be able to:
Look at our methodology
Learn how we found the best people finders.
Browse through our unbiased reviews of multiple people search engines.
Know how much it costs to search for someone online.
Decide which solution fits your needs.
Let's dig in.
Read More
Legal Disclaimer
The sites on this page aren't Consumer Reporting Agencies (CRA) as defined by the Fair Credit Reporting Act (FCRA). The websites below can't be used for employment, credit or tenant screening, or related purposes.
How We Ranked the Best People Search Sites
We developed the perfect yardstick for determining the best people finding solutions. Here's what we did:
We rounded up the most popular people search sites in the market and found 18 potential candidates.
We developed a criteria that can test each solution based on features, pricing, users' feedback, ease of use and customer support.
Using these metrics, we tried every solution to check if it can find people fast.
For each site, we tried searching for people with the information we already know to see if the reports turn out accurate.
We eliminated 11 sites from the list that didn't tick those boxes.
And finally, we trimmed it down to 7.
We also checked if the site can be used for personal or professional reasons.
Now, we give you our careful selection of the top-rated search engines to find people.
What Is a People Search Service?
You may be searching for family members you never knew you had, or just researching a future date. A people search service lets you do that with just a few clicks. By providing the information you have – name, phone number, or address – you can easily track someone with an online people search database.
Benefits of Using a People Search Site
Truth is, relying on traditional means to find someone isn't a great option. Most likely, you'll just end up empty-handed or with limited resources within your means. That's what you need a people search site for.
Fast Search
There's no need to go to the public library or local authorities to search for someone and figure out how you can reach them. The best search sites for people can deliver the information to you any minute.
Bulk Search
If you're looking for multiple people, manual work will cost you four cups of coffee and a bad headache. Instead, a people search engine is there to streamline the process and give you exactly what you are looking for.
Accurate Results
There's no stopping you from hitting the books to find accurate information. But why do that when you can tap into an online person finder? These sites have more up-to-date information than those on print.
Background Checks
Aside from conveniently finding people online, a persons search engine lets you run checks on someone's historical data, criminal background, and whatnot.
Are There Any Free People Search Sites
Wondering if totally-free people search sites exist? They do. Here are some few good examples:
Google
It's the mother of all search engines, so you can use it to locate people as well. However, because it's a fully-loaded engine, doing Google people search will redirect you to tons of landing pages and search results. Information is all over the place, so if you're looking for something in particular, it will take time.
LinkedIn
LinkedIn shows business profiles. You'll mostly see people's professional backgrounds, and you don't even need an account for that. But if you want to get more personal, the site isn't the best place to look at.
Facebook
Almost everyone's on Facebook right now, so it definitely can pass as a people looker. The problem is, there are hundreds of duplicate accounts and similar names in this social network site.
TruePeopleSearch
TruePeopleSearch is a free people finder where you can locate someone via their full name and address. Like most people finder sites, it can do the hunting job, but to a certain extent. You can only find a person from the site's database of common names in the United States.
Here you can find if there's a totally free background check.
Wrap Up
It's not an impossible task to find someone. In this century, you can do so in a fast, safe, and easy way.
The internet provides a simple solution. We've outlined the best people search sites. They could be the only thing standing between you and finding the person you have in mind.
These sites offer comfortable navigation, numerous searching options, quick results, clear data usage, and most importantly, accurate information.
The solutions on our list offer this and more. Try them now! You won't regret it.
FAQ.
---
What is the best free website to find a person?
If you simply wanna know where a person is and how you can get in touch with them, Truthfinder, Intelius, and PeopleFinders can give basic results for free. You'll get the most up-to-date personal information such as phone number, age and address, but anything further would require you to pay for their services. In case you're willing to pay, the cheapest solution would be Intelius.
What is the best website to find someone's address?
Almost every people search website listed above has a free address lookup. We suggest going for websites with a reverse address search such as Intelius or BeenVerified. You can use it in case you have the address but don't know who lives there.
What is the best way to search for a person?
Use people finder sites. You'll have a higher chance of success. Unlike printed directories and address pages, information uploaded in these sites is regularly monitored and updated.
How can I trace someone for free?
You can try Google or Facebook since it's completely free, but the sea of identical names, profiles and search results can be difficult to sift through. Instead, you can opt for a dedicated website to look people up and the places they've been to. US Search can give that kind of information for free.
How can I find out where a person lives?
To locate someone's address, you can simply type the person's name in people finding websites. It will show you his or her current address and history, if any. Instant Checkmate, Intelius or PeopleFinder can display a person's latest address.
What is the best site to find a person?
All the best people search sites from our list can show you where a person is, where they've been, and how you can reach them. But in terms of usability, accuracy and accessibility, Truthfinder and Intelius can perform basic people search for free.
Ritesh
With more than five years of experience in the background check industry, Ritesh Kumar founded LookupAPlate.com - a free tool to report bad drivers and look up license plates. Besides that, he has been in the SEO game for the last decade. So talk to him about Google algorithmic updates, and he can continue until the sheep come home. Here at techjury.net, he contributes mostly to the category - Background checks.
Leave your comment
Your email address will not be published.