The Best Background Check Sites for 2023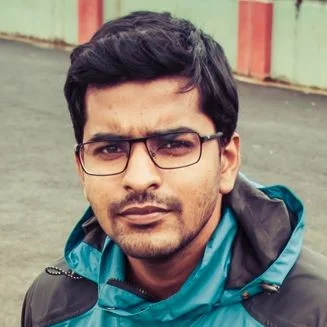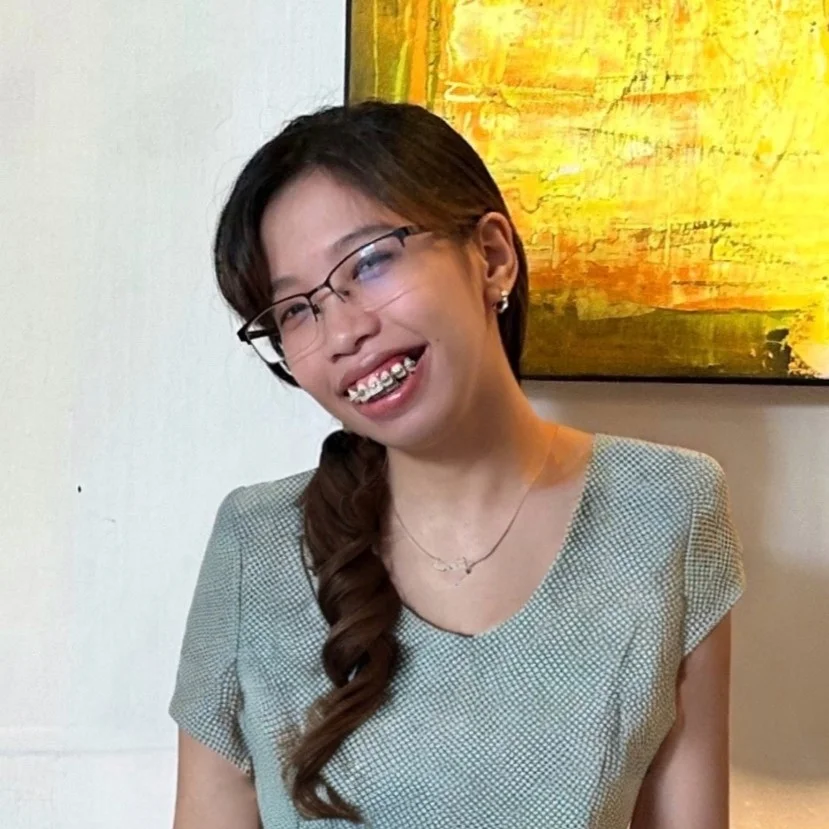 April is a proficient content writer with a knack for research and communication. With a keen eye fo... | See full bio
Here is the list of leading background check companies RANKED for you based on:
The quantity and quality of the information
Value for money & Customer service
Features & Legal Transparency of the site
Below the table we also included :
More details on our methodology
Detailed background check reviews
Buyers guide on how to choose a good service.
Details on WHEN to use the background check sites mentioned below and when to rely on Consumer Reporting Agencies

Read More
Our Methodology in Detail
This is what we did to find these companies:
We searched the entire internet looking for viable options. We came across hundreds of solutions, but not all of them stood out in terms of functionality and features.
To test out the different software, we signed up for accounts so we could see if they deliver what they advertise.
Next, we combed the internet again for reviews of background check sites. This step enabled us to see if previous consumers that had used the software were happy with the solutions. From the information, we could list down the best options.
We also thoroughly tested all the options from a buyer's point of view. This way, we could approach each option using an unbiased point of view. Here, we considered the following things:
User-friendliness
Value for money
Reports' accuracy
Customer support
That's how we were able to rank and tag these websites.
Legal Disclaimer -There is a difference between background check sites and Consumer Reporting Agencies (CRA) as defined by the Fair Credit Reporting Act (FCRA). All the websites can't be used for employment, credit or tenant screening, or related purposes.
Below you can find their detailed unbiased, data-driven reviews.
Buyer's Guide – What To Look For in Background Check Websites?
Background search sites are not free and even charge for trial periods. Therefore, whether you want to reconnect with a lost contact or you are scared for your safety, it's crucial to ensure you get the right site that will give you accurate records.
Here are a few considerations to help you make a good decision.
The type of search you want to carry out
Do you want to find a person's social media profile, or do you need their address? It's critical to note that while some websites may provide all the details you need, others may have limitations in terms of features.
Background check correctness
Some websites, like TruthFinder, are highly accurate. Others like PeopleLooker go the extra mile to ensure that court records are correct. The site sends court runners to courts to ensure that there's no mistaken identity on the documents.
Consider the delivery time
How long do you have to wait for a report? Do you need to make a quick decision that can't wait? If you want fast results, go for a background check website like Verispy that takes around 30 seconds to display the data.
Consider the cost
Some sites charge nearly $4 for a 7-day trial, while others charge just a few cents or $1 for trial periods. Others also cost upwards of $5 per month while others around $11. Therefore, choose a site that is pocket-friendly if you're on a tight budget.
Do's and Don'ts of Using Background Check Services
It's sometimes necessary to use background check sites.
But there's a right way to do it while maintaining fairness and obeying federal law. Failure to which you might suffer some severe consequences.
So, how can you screen your potential employees lawfully?
You have to make sure you:
Use an FCRA approved site or consumer reporting agency.
Many people ask themselves this question, "what is the best way to conduct a background check?"
"Can I do it in-house?"
The second option sounds cheaper and quicker.
But it could land you in trouble if it doesn't follow the Federal Fair Credit Reporting rules. Using the first option eliminates the following:
Misdemeanors that are 7+ years old
Bankruptcies that are 10+ years old
A person that has paid tax liens and a period of seven years has passed
7+-year-old account collections
Inaccuracies and wrongful accusations in the reports
Issue a pre-adverse action disclosure and adverse action notice.
Issuing a pre-adverse disclosure is a must in many situations.
This document contains an explanation for a decision, made on a basis with a background check, so long as it's in line with FCRA. Accompany it with a copy of the report.
After that, issue an adverse action notice. It contains the screening company's name, phone number, and address.
A notice for dispute.
It would be best if you also issued a notice to the individual. It's just to give them room to clarify any controversies in the report. This is because sometimes there could be errors therein.
For instance, the document might not show if a court acquitted someone. It might also contain multiple entries for a single case.
Background Check Website vs. Consumer Reporting Agencies
A background check site or a background check app is an online repository of data. These websites are good for a public records search, criminal reports, education, employment history, or credit check details.
A Consumer Reporting Agency (CRA), on the other hand, is a company or an individual that offers consumer reports with a credit score. The agencies assemble and evaluate consumer information and issues findings to third-parties such as lenders, credit-issuing firms, or courts of law.
They get their data from lenders and anywhere else that an individual might have had an obligation to make payments. Some of the biggest names in the are TransUnion, Equifax, and Experian.
The documents contain details like:
Medical records and or payments
Tenant or residential history
Insurance claims
Employment history
Check writing history
NB: Always use a reputable background check company or agency to look up someone's criminal history.
What Is FCRA?
FCRA is an acronym for the Fair Credit Reporting Act. It's a US Federal law that regulates the gathering, dissemination, and use of consumer data.
It ensures fairness and accuracy when dealing with data that may be inaccurate. Reason being that it may affect access to:
Employment
Medical care
Consumer credit
Insurance
Banking services
Housing
How Do Background Check Sites Get Their Data?
So, we've covered where you can get background check reports.
But are you wondering how legit the information in these sites is?
Or maybe you're unsure whether a quick internet search will do?
A quick Google search won't give you much.
It might bring up a few social media profiles, but there are limitations, especially if the user has put a privacy setting on their profiles.
Besides, that won't give you sensitive data such as criminal records, DMV, or education history.
If you want the most accurate and recent data, whether it's for your security, verifying a candidate, or buying property, then it's only right to use a reputable company.
The top background check sites comb through thousands of public record databases to get the data for you. This process is time-consuming and could take several searches to get one complete report.
What are public records?
The government and related agencies maintain a repository of sensitive data. Examples include marriages and divorces, births, real estate, classifieds, newspapers, court records, motor vehicle (DMV) data, and so much more.
Some courthouses sell the data to background check sites, hence the fees. Therefore, you can rest easy, knowing that the data you seek comes from reputable sources. Besides, it's good to let the experts do all the leg work for you, while you wait on the other end of your screen for the data.
How Much Does a Background Check Cost?
Background check subscription prices range from $17 to $30 per month.
Are There Any Free Background Check Sites?
Some websites offer free background searches. However, if you want accurate and detailed information, you should steer clear of them.
The sites do automated searches hence are unable to differentiate between two people sharing the same names. These sites also don't have anyone to vet or verify information; hence the software keeps displaying the same inaccurate results for years.
Wrap Up
There is no underestimating the power of a good background search site. The websites have helped people keep themselves and their loved ones safe after the software revealed a person's criminal history. Others have avoided buying faulty or overpriced property after searching for more details about the property or address.
A site for background checks should contain details like people search, property search address search, criminal background check, and much more. The list above has plenty of options to help you make an informed decision.
FAQ.
---
Is there a free background check site?
Yes, some of those are Google or PeekYou.
How do I do a background check on myself?
Doing an online criminal background check on yourself is easy. All you have to do is enter your first and last names together with your state or city in any of the websites below:
Intelius
TruthFinder
PeopleFinder
Instant Checkmate
InfoTracer
USSearch.com
PeopleLooker
Verispy
What can someone check using a background check?
There's a lot that you can find out using background check companies such as marital status, criminal record, address, property, email address, VINs, amongst many others.
Is it legal to use background check services?
Yes, but the devil's in the details – different countries have different requirements.
For people based in the US and needing such a tool for personal reasons, you have nothing to worry about. However, it's not for professional use – credits, employment, etc. checks – the service you've chosen has to be compliant with the Fair Credit Reporting Act (FCRA). If it is, all is good.
If you're unsure about it or are looking for more than just public records, consulting an agency is your best bet.
What is the most accurate background check website?
Here is a list for best background check sites with accuracy:
TruthFinder
Intelius
PeopleLooker
Ritesh
With more than five years of experience in the background check industry, Ritesh Kumar founded LookupAPlate.com - a free tool to report bad drivers and look up license plates. Besides that, he has been in the SEO game for the last decade. So talk to him about Google algorithmic updates, and he can continue until the sheep come home. Here at techjury.net, he contributes mostly to the category - Background checks.
Leave your comment
Your email address will not be published.