-> Published on: 02-07-2023
PII in Cybersecurity: Exploring the Importance & Risks of Personally Identifiable Information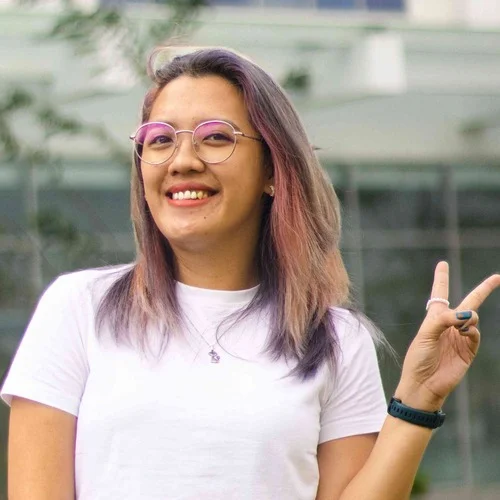 Girlie Defensor
Joined June 2023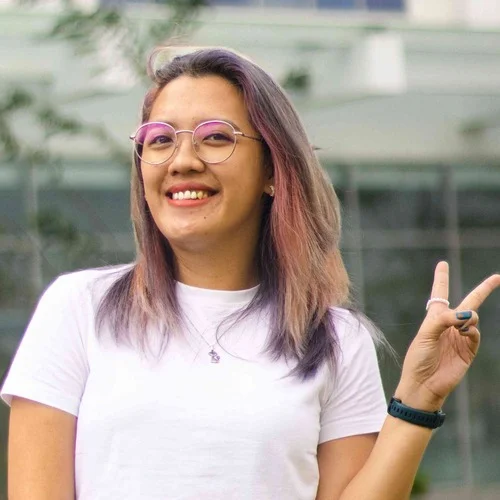 Girlie is an accomplished writer with an interest in technology and literature. With years of experi... | See full bio
Personal Identifiable Information (PII) is everywhere. It is generated and stored daily, from financial transactions to healthcare records.
PII is any data that can be used to identify an individual. It plays a role in various aspects of our lives but presents challenges and risks, particularly cybersecurity.
Customers' PII is the most common record loss in breaches, amounting to 44% of all violations recorded. Moreover, the average cost per record was $161, an increase from $146 per stolen or lost record in 2020.
In this article, learn the concept of PII in cybersecurity and how to safeguard it.
What Information is Considered As PII
PII encompasses various important data types as they can uniquely identify a human being.
These identifiers, such as names, social security numbers, or home addresses, provide direct insights into their identity.
However, there is also additional information that, when combined with other data, can be used to discern and pinpoint an individual's identity.
Below are the two kinds of identifiers that contribute to the PII mosaic.
Direct Identifiers
Direct identifiers refer to specific information that can directly identify an individual. This information includes:
Full Name
Photographs or Facial Images
Home Address
Email Address
Social Security Number (or equivalent)
National Identification Numbers
Passport Number
Driver's License Number
Financial Account Numbers
Biometric data
These data provide distinct and easily recognizable details that can directly link to an individual's identity, making them components of PII that require careful protection.
Indirect Identifiers
Indirect identifiers are pieces of information that have the potential to identify an individual. They may not directly point to an individual's identity, but they can lead to an identification of a specific person.
These are some examples of quasi-identifiers:
Gender
Race or Ethnicity
Age or Date of Birth
ZIP code or Postal Code
Occupation or Job Title
Indirect identifiers help analyze and research valuable insights and patterns of an individual without directly disclosing personal information.
You should be aware of two types of PII if you want to protect your information better.
2 Types Of PII
It is essential to recognize that not all personal data is equally sensitive or capable of identifying an individual.
PII refers to any specific information directly pointing to a particular person. Among PII, a distinction exists between sensitive and non-sensitive data.
Sensitive PII
Sensitive PII refers to information that, if disclosed or mishandled, can cause harm, discrimination, or invasion of privacy. This data type requires a higher level of protection due to its potential impact on individuals.
If someone gets hold of your sensitive PII, they could use it to access your financial accounts, credit records, and other assets. Identity theft can victimize anyone.
Non-sensitive PII
Non-sensitive PII includes information that, while capable of identifying an individual, poses a lower risk if disclosed. Disclosing this information alone may not cause any harm or privacy concerns. However, organizations can use your data for target marketing or research purposes.
In 2022, the global advertising industry hit a record $280 billion. With the demand for advertising also comes the need for more user data. With this, many websites include trackers that obtain your non-sensitive PII to inform businesses' marketing and decision-making.
Recognizing the difference between sensitive and non-sensitive PII is vital for organizations and individuals.
It enables the implementation of appropriate safeguards and privacy practices while balancing data usage and sharing to enhance the user experience without compromising personal privacy.
How To Safeguard PII
Safeguarding PII involves implementing strong security measures such as encryption, access controls, and regular data audits to protect against unauthorized access to devices or accounts.
Hackers primarily target PII because it holds significant value on the black market. They can sell it for identity theft or utilize it in targeted attacks.
Weak security practices, inadequate data protection measures, and social engineering make PII a target for cybercriminals seeking personal information for financial gain or malicious purposes.
Organizations can establish data privacy frameworks that contain comprehensive policies, procedures, and controls to protect PII.
Data Privacy Framework
A data privacy framework is a set of guidelines and practices that an organization establishes to protect the privacy and security of personal information. It includes measures to protect the data collected and processed by the organization.
Here's how an organization can create a custom data privacy framework:
Classification: In the classification step, the organization identifies and categorizes the different types of data it handles.
It involves understanding the sensitivity of data and any legal or regulatory requirements that may apply.
By classifying data, the organization can prioritize its protection efforts and determine appropriate handling and security measures based on the data's level of sensitivity.
Assessment: During the assessment phase, the organization evaluates data privacy practices and identifies potential risks or vulnerabilities.
This includes conducting privacy impact assessments (PIAs) or data protection impact assessments (DPIAs) to assess the privacy implications of data processing activities.
Through these assessments, the organization can identify improvement areas, address compliance gaps, and mitigate individual privacy rights risks.
Compliance Environment: Creating a compliance environment involves establishing policies, procedures, and controls to ensure adherence to applicable privacy laws, regulations, and industry standards.
This step also includes appointing a data protection officer (DPO) or privacy team responsible for overseeing compliance efforts and promoting a privacy-focused culture within the organization.
PII Security Controls: These refer to the measures implemented to safeguard PII. It includes technical, organizational, and administrative controls to protect PII's confidentiality, integrity, and availability.
Examples of security controls may include encryption of sensitive data, regular data backups, and employee training on data privacy and security.
These controls help prevent the risk of data breaches and unauthorized disclosure of PII. By going through these steps, an organization can build a robust data privacy framework to protect and comply with relevant privacy regulations.
Bottom Line
Recognizing the significance of PII and taking proactive steps to safeguard it is essential to maintaining privacy and security in this digital world.
By prioritizing the protection of PII, you can ensure the trust and confidence of individuals while minimizing the risk of identity theft, fraud, and other privacy breaches.
FAQs.
---
Are specific industries or sectors particularly vulnerable to PII breaches in the cybersecurity landscape?
Specific industries or sectors are particularly vulnerable to PII breaches are healthcare, financial services, e-commerce, education, and government due to the nature of the data they handle.
What are the potential consequences for organizations that fail to protect PII adequately?
They may face severe consequences such as financial losses due to legal settlements, regulatory fines, and loss of business opportunities. In some cases, they may even face legal actions from individuals affected by the breach.
How can individuals exercise control over their PII in the context of cybersecurity?
Individuals can exercise control over their PII by being cautious about providing personal information online, carefully reviewing privacy policies and terms of service before sharing PII, and regularly monitoring their accounts and credit reports for suspicious activities.
Leave your comment
Your email address will not be published.
You may also be interested in.