17 Eye-Opening Zoom Statistics to Show How Big It Is in 2023
Reading time:
11 min read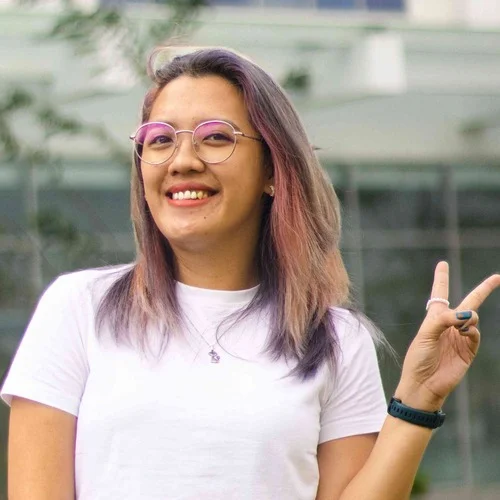 Girlie Defensor
Joined June 2023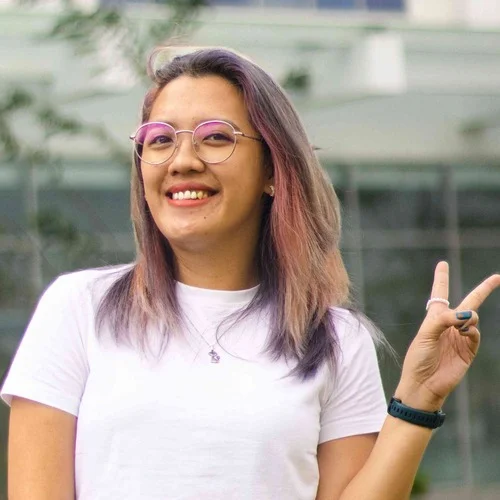 Girlie is an accomplished writer with an interest in technology and literature. With years of experi... | See full bio
Over the past years, there was a large need for video conferencing software. The global pandemic changed how modern companies operate, and Zoom was at the heart of this.
One humble app quickly became popular, leading to millions of downloads in a very short amount of time.
With Zoom dominating the video conferencing market and being the go-to platform for online meetings in most industries, it will have impressive numbers.
Dive into the latest Zoom stats to see how this video conference giant is faring post-COVID.
Editor's Choice
62% of companies use three or more video calling platforms.
Zoom generated $4.09 billion in revenue in 2022, up from $2.65 billion in 2021.
As of January 2023, Zoom was worth $20.81 billion.
Zoom has 300 million users in meetings daily.
89% of Zoom users use it for work meetings.
First-time downloads of the Zoom mobile app have grown by 728%.
509,800 companies were using Zoom in 2022.
2,725 companies contributed over $100,000 in revenue in 12 months.
45 billion minutes of webinars are hosted on the Zoom platform.
Since 2019, Zoom usage has grown more than 30 times over.
There is a total of 3.3 trillion minutes of video conferencing annually in Zoom app.
General Facts about Zoom
Zoom Video Communications, Inc., known as Zoom, was one of the pandemic's biggest successes. Founded in 2011, this San Jose company rose to beat early competitors like Skype by introducing easy-to-use and no-nonsense features.
While people still have mixed feelings about Zoom and its near synonymy with the traumas of COVID-19 meetings, it remains the best in the market.
To know more about the platform, jump into these stats!
1. Zoom's market cap peaked at $158.99 billion in 2020.
(Companiesmarketcap)
During the height of the pandemic, Zoom peaked at a value of almost $159 billion. Since then, the number has dropped back to $20.31 billion.
This slump is attributed to contracting margins and issues regarding its security and privacy practices.
💡Did You Know?

Many messaging platforms come with end-to-end encryption. Zoom was also supposed to be end-to-end encrypted as a video-conferencing platform until people realized it wasn't as secure as they thought.
Some Zoom-bombed public meetings with inappropriate content, making others question their safety on the platform.
2. Zoom was one of the fastest-growing apps during the pandemic.
(Business of Apps)
Incredibly, Zoom had an insane growth from 2020 to 2021. Meeting participants grew by 2900% over just one year, meaning that the popularity of Zoom was at an all-time high.
3. 62% of companies use three or more video calling platforms.
(GetVoIP)
Zoom is still popular, boasting more active daily users than Google Meet and Microsoft Teams. Cisco WebEx is also in demand, with over 324 million users signed up to the platform.
More companies also now promote hybrid work to appeal to potential hires. With that, 60% of employers will invest heavily in tools for virtual collaboration for future use.
🎉 Fun Fact:

Zoom is the remote worker's gateway to office meetings, and it will likely stay the same unless a better competitor comes along.
With 50% of Americans working in a hybrid setup, Zoom will likely remain a staple software in the future.
4. Zoom released more than 300 new features to the platform in 2019.
(Zoom)
It's extremely interesting to look back and see that such significant changes and investments were made in the platform right before it experienced a boom.
In 2023, the platform released even cooler features like:
Immersive View
Powerpoint as Virtual Background
Live Closed Captions
Clip and Share Zoom Highlights
Zoom Chat
With cheaper competitors trying to make a dent in the videoconferencing market, Zoom ensures their spot at the top by adding more features to keep people in the platform.
Zoom Revenue Growth Stats
2023 wasn't the best year for Zoom, with its pandemic-fueled customer base largely returning to their previous office work arrangements.
Zoom also implemented layoffs and other cost-cutting measures to support its bottom line. On top of that, it also spent $1 billion in share buybacks in 2023, making an enormous dent in the company's free cash flow.
Through these stats, let's dive into how Zoom fared during its peak and post-pandemic state.
5. Zoom tripled its revenue in the fiscal year 2021.
(Statista)
In the fiscal year 2021, the company earned $2.65 billion. This was more than triple compared to their generated revenue in 2020 ($622 million). Even more astounding is that the 2020 revenue figure was still nearly double that of 2019 ($330.5 million).
6. Zoom increased its revenue by 55% in 2022.
(Zoom)
The most recent Zoom annual revenue stats are from Zoom itself. In a post dedicated to investors, the company revealed earnings of $4.09 billion for the 2022 financial year. This was up 55% from 2021, showing the continued revenue trend increasing annually.
| | |
| --- | --- |
| Year | Revenue, in millions |
| 2017 | 60.817 |
| 2018 | 151.478 |
| 2019 | 330.517 |
| 2020 | 622.658 |
| 2021 | 2,651.368 |
| 2022 | 4,099.864 |
7. Zoom profit reached $1.38 billion in 2022, up from $672 million in 2021.
(Zoom)
That's almost a 105% increase in profits in just one year. Since 2019, Zoom's profit constantly grew until its slump in 2023.
| | |
| --- | --- |
| Year | Profit (loss), in millions |
| 2018 | (3.822) |
| 2019 | 7.584 |
| 2020 | 25.305 |
| 2021 | 672.316 |
| 2022 | 1,375.639 |
8. As of January 13, 2023, Zoom's net worth was $20.81B.
(Macrotrends)
On October 12, 2020, Zoom's net worth reached its peak of $159.19 billion. Months post-pandemic, Zoom's net worth is on a slump.
With cheaper alternatives popping up and Zoom cutting costs, the company has fallen on a downtrend.
💡Did You Know?

Unfortunately, this trend also affected its employees. In the first quarter of 2023, 173,880 employees were jobless as massive layoffs shook the biggest tech companies.


In February 2023, Zoom announced the layoff of 1,300 workers, equivalent to 15% of its workforce.
Zoom User Statistics
The platform's target audience is businesses, enterprises, and companies that need a reliable communication platform. Yet, the Zoom app was a crowd favorite in the education, finance, and healthcare industries.
Also, Zoom appeals to larger organizations requiring stricter security expectations with advanced controls.
Here's a look at data on its active users and much more.
9. Zoom has 300 million daily meeting participants.
(Statista)
The number of daily meeting participants includes free and paying users. It is an increase of 2900% from December 2019, when Zoom had 10 million daily meeting participants.
Zoom usage has increased rapidly in 2020 due to the Covid-19 pandemic, which made people use the platform to stay connected.
📝 Note:
It's important to note that daily meeting participants can be counted more than once. This is because one participant can join multiple meetings using one account. Therefore, the 300 million Zoom participants do not necessarily mean 300 million Zoom active users.
Zoom Daily Meeting Participants (2019 - 2020)
| | |
| --- | --- |
| Date | Zoom Daily Meeting Participants |
| December 2019 | 10 |
| March 2020 | 200 |
| April 2020 | 300 |
| December 2020 | 350 |
10. There are 12.92 million Zoom monthly active users on the platform.
(Apptopia via CNBC)
To avoid confusion, monthly active users are only counted once. The same person can log into their account and attend multiple Zoom meetings per day, meaning they contribute to the daily meeting participants' stat. However, in terms of monthly active users, they only count as one throughout the month.
11. 89% of people on Zoom use it for work.
(Nira)
The majority of Zoom users have the app as part of their work. Virtual calls are frequently done since most companies are in a remote hybrid setup. The figure indicates how the majority of workers trust Zoom as their partner in dealing with their work tasks.
🎉 Fun Fact:
Zoom's success during COVID didn't come without a price. The brand is now nearly synonymous with the negative feelings that people get due to overwhelming hours of video calls.
It's even in the mainstream lexicon, dubbed "Zoom fatigue."
Even in 2023, Zoom fatigue is so real. We need to normalize more audio-only events for continuous learning and relationship building.

I have also found that it helps reduce the feelings of being othered on a small meetup call and/or for speakers to feel more comfortable.

— Tristan Lombard 🇺🇦 (@TristanLombard2) August 17, 2023
12. The majority of users heard about it through word-of-mouth.
(Nira)
Anyone with a background in marketing will know that this is one of the most inconceivable Zoom stats around.
67% of Zoom customers found out about the app through friends or colleagues, while only 6% discovered the platform through search engines.
That's shockingly low, considering search engines' dominant role in general business marketing.
13. 100 participants can join in Zoom meetings for free.
(Zoom)
The possible number of Zoom meeting participants depends on the account type. For the Enterprise plan, there can be 500 members.
Below is a rundown of participant limit per account type:
| | |
| --- | --- |
| Account Type | Participant Limit |
| Basic (free) | 100 participants |
| Pro | 100 participants |
| Business | 300 participants |
| Enterprise | 500 participants |
| Add-ons | 500 participants ; 1,000 Participants |
Zoom Usage Statistics
Zoom is a great tool for students and professionals. They provide a user-friendly way to collaborate with others and hold varied meeting sessions between two to a thousand people.
It's also a cost-effective and efficient way to communicate with people far from you. While its prices have hiked over the years, its advanced features are still some of the best available.
Dive into the stats below to learn more about Zoom usage in 2023.
14. In 2022, 509,800 companies with more than 10 employees were using Zoom.
(Zoom)
This is a huge increase from 2020, when Zoom was used by 81,900 companies with more than 10 employees.
Spurred by the pandemic lockdowns of early 2020, Zoom quickly became a global superstar.
15. In 2022, 2,725 companies that contributed over $100,000 in revenue in 12 months were using Zoom.
(Zoom)
Only 641 of those companies were using Zoom in 2020. This spurred growth demonstrated the rapid adoption of Zoom among large businesses.
While Zoom can easily be used in communication with friends and family, its use in businesses and remote work is incomparable. It offers a wide array of features and services to accommodate the needs of any business.
| | | |
| --- | --- | --- |
| Year | Zoom Customers with More Than 10 Employees | Zoom Customers Contributing Over $100,000 |
| January 2018 | 25,800 | 143 |
| October 2018 | 44,400 | 277 |
| January 2019 | 50,800 | 344 |
| October 2019 | 74,100 | 546 |
| January 2020 | 81,900 | 641 |
| October 2020 | 433,700 | 1,289 |
| January 2021 | 467,100 | 1,644 |
| October 2021 | 512,100 | 2,507 |
| January 2022 | 509,800 | 2,725 |
Comparing its customer base in 2018 to 2022, it shows that the company grew roughly 20x. Within just four years, Zoom's usage has shown a massive explosion in adoption rates.
16. 45 billion minutes of webinars are hosted on Zoom per year.
(Backlinko)
Webinars allow users to connect with a large number of audiences at the same time in any location in the world. It's revolutionized knowledge-sharing in many ways and has made learning more accessible to people with diverse needs.
Moreover, Zoom's events feature tools to showcase content and connect attendees, all while keeping audiences engaged.
17. There are around 3.3 trillion minutes of video conferences on Zoom annually.
(Backlinko)
Webinars are more niche than video conferences, so seeing this number is not surprising. Many conferences were held online during the pandemic, and most organizations opted for Zoom to host its virtual event.
18. In 2016, only 6 billion meeting minutes were on Zoom.
(Nira)
This data shows that Zoom's growth is absolutely off the charts. Zoom started with 6 billion minutes and went straight to having 3.3 trillion minutes. This solidifies how Zoom's business proposition became evident and efficient during the pandemic.
19. Zoom video meeting minutes have grown 30 times bigger since 2019.
(Backlinko)
The biggest rise in Zoom usage came from 2019 to 2020. During this period, the platform saw the video meeting minutes per year increase thirty times over.
Zoom was downloaded more than 485 million times across Android and Google Play in 2020. This is a 30x rise from 2019, when there were reportedly 16 million downloads.
20. Zoom was used by over 90,000 schools during the pandemic.
(Zoom)
When the pandemic swept through the world at the start of 2020, kids and teenagers could no longer attend their schools. This led to many institutions and organizations adapting – including schools.
A considerable part of the Zoom user growth came from educational institutions. 90,000 different schools turned to the platform for help. Zoom quickly gathered users across 20 different countries, helping kids keep up with their education.
However, this didn't come without critique. Due to the pandemic's disruption of schools, many people lamented the ineffectiveness of Zoom in keeping students' attention and just overall Zoom fatigue from both learners and teachers.
21. First-time downloads of the Zoom mobile app have grown by 728%.
(SensorTower)
Since March 2020, more people have been downloading the Zoom mobile app for the first time. This figure doesn't include downloads from people who previously had the app. It shows just how many people began using Zoom since the start of the pandemic.
Wrap Up
When looking through the different stats, clear recurring patterns emerged during this period. Zoom's users, revenue, and profits have all snowballed since its founding in 2011.
As the world continues to adopt a remote-working approach, there's a chance this is just the beginning of more growth for Zoom as a platform.
FAQs.
---
Who is Zoom's biggest customer?
Ayala Corporation, a Philippine-based banking and financial services organization with 60150 people and sales of $232.46 billion, is one of the companies that uses Zoom for audio video and web conferencing.
Which country uses Zoom the most?
The relevant Zoom statistics show that 34.15% of its web traffic comes from the United States, making it the most active country on the platform. India is second on the list, with 5.85% of traffic.
How many Zoom meetings happen daily?
An exact figure is impossible to find until Zoom reveals it themselves. However, it's safe to say that millions of meetings happen daily on this platform.
Leave your comment
Your email address will not be published.
You may also be interested in.