13 Best Reverse Phone Lookup for 2023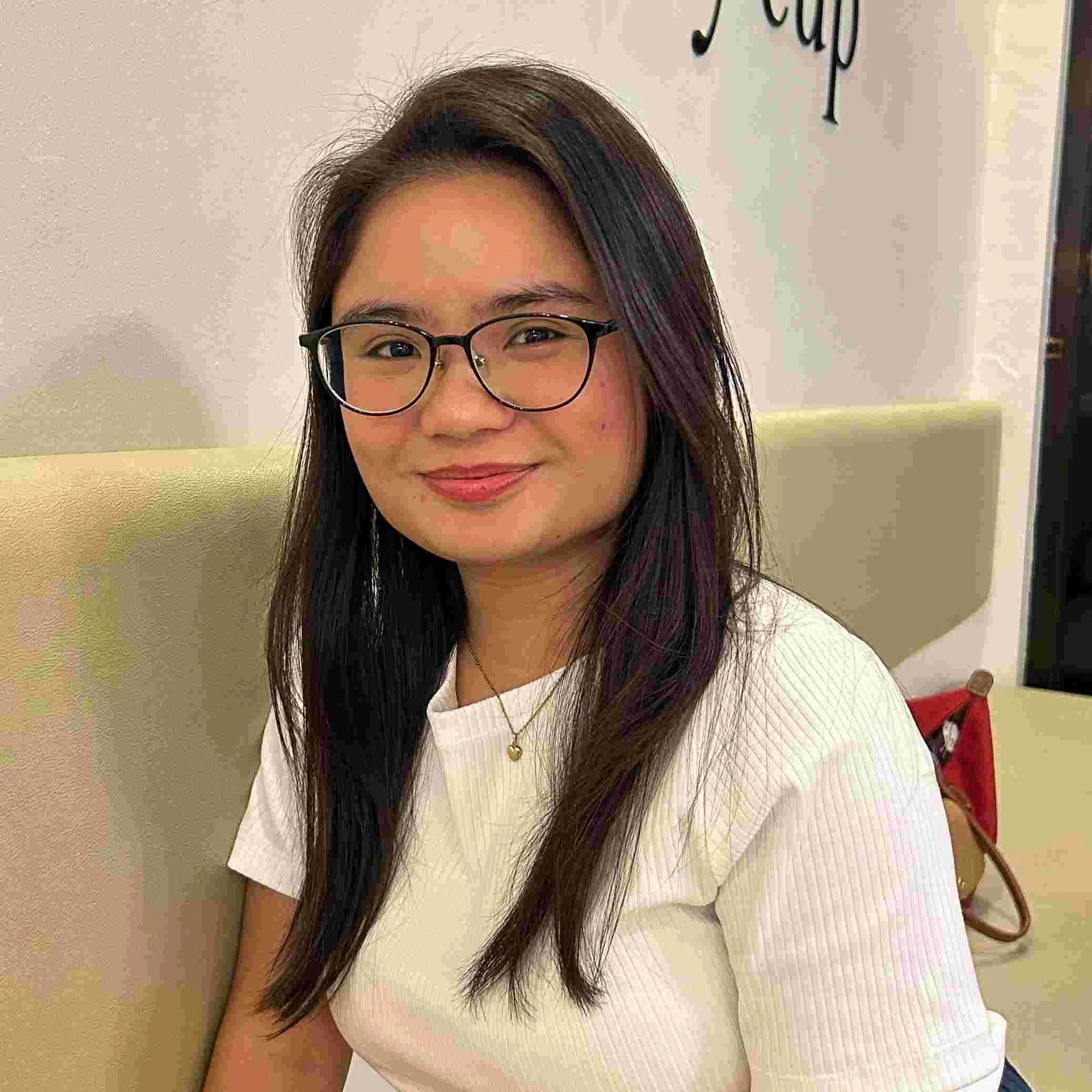 Lorie is an English Language and Literature graduate passionate about writing, research, and learnin... | See full bio
Do you wish to expose a cold caller? Or maybe find out more about someone's phone number?
There are now lots of websites that do premium and free reverse phone searches. Couple this with extensive public records and you can build a complete profile on anyone!
We've reviewed 13 of the leading options, so you can find the best phone number lookup tool for you. Read on to learn how to:
Identify scammers and nuisance callers
Find out who your partner has been messaging
Locate lost friends and family members
Discover someone's criminal past
Read More
What Is Reverse Phone Lookup?
We've all been pestered by phone calls from unknown numbers at some point in our lives. But what can you do about it? Blocking a number is not always feasible and some nuisance callers will simply switch to a different phone line anyway. This is where reverse call lookup comes into play.
If you've ever wondered how to lookup phone numbers, your first thought might be to type it into Google. This certainly can return some results, but the best option is to use a dedicated phone number reverse lookup service.
Such services provide detailed information, including the name of anyone registered to the phone number and its geographic location. A name and phone number together can then be used for broader background checks. They can reveal everything from a person's employment history to their social media profiles.
In the past, the majority of business and house phone numbers were publicly available via 411 directory assistance or the telephone book. You simply called the operator, say the name and city, and they would share the number. In the late 90s the White Pages directory began collecting home and business numbers online – an extension of traditional business phone books like the Yellow Pages.
Historically, starting with the phone number to find other information was more difficult. Cross directories were kept private between law enforcement and investigators. As time went on, however, data was sold and records grew.
Today, advances in technology now allow anyone to do a reverse phone number lookup that queries many different databases, depending on the quality of the service. This can reveal names, addresses, etc. to help identify unknown callers.
What You Can Find From Reverse Phone Lookup?
Any phone number can quite easily be tied to the:
Designated city and state for the area code
Carrier or provider of the number
Date it has been in use
Finding the precise address where the phone is located, and the name of the owner is a bit more complex. This usually relies on public records. In other words, the owner needs to have openly linked themselves to the phone number when giving census information, registering a business, etc.
A second source is the phone company itself or other companies that hold the names and numbers of its customers. Data that contains this info is routinely bought and sold between various parties and is a good reason to be more cautious when sharing up your own personal details.
Cell Phone Number Lookup
Since there is no central directory service for cell phones, such info is almost always collected through bulk buying and selling of data. It's estimated that between 60% and 80% of aged cell phone numbers are now publicly available.
The best reverse phone lookup websites combine lots of different databases to help generate a full background report on the individual. You can find:
Names and addresses
Map locations and satellite images
Family members and relatives
Roommates and associates
Employment and business history
Education level
Criminal records and sex offender status
Parking tickets
Court documents and judgments
Arrests and mugshots
Gun ownership and professional licenses
Home market value
Assets and financial data
Credit history
Past evictions
Email addresses
Social media and dating profiles
And more
There are many reasons why you might reserve lookup a phone number that isn't just about identifying suspicious callers. Maybe you want to check the status of an old friend or family member? There are many uses.
You do not have to disclose the reason why you're doing a search and there are no regulations against individuals doing so. The only time it may be against the law is if you are an employer, landlord, or financial lender. In that scenario, you must only use the methods permitted by the Fair Credit Reporting Act.
Some sites like White Pages are regulated and can legally provide these services.
How To Choose the Best Reverse Phone Lookup Service for You?
The best phone number lookup site for you will depend on your budget and what you're hoping to discover. The following factors are worth considering:
Free Sites
We've covered several free sites on this page, all of which provide enough basic info to start an investigation into an unknown phone number. The thing to recognize is that most of these services have limited data and will use other methods, such as ads or mandatory sign-ups to make a profit.
If you're unsure about going premium, free sites are worth experimenting with. At the least, you might find a nugget of information that you can then take to a premium site to find more.
Premium Sites
The best premium sites offer far more than just phone number lookup. If you want to know where someone lives, their job, criminal records, etc. – you're going to need a premium site.
You can expect to pay just a few dollars for a single phone report and a bit more for a single-person report. A monthly subscription falls between $24.86 and $29.95. You can often save money by paying for two or more months in advance.
The most cost-effective option will depend on how many searches you make. There's no point in taking out a subscription if you're just looking for one person or a single phone number.
Search Methods
Make sure your desired search method is available before making payment. While all the sites on our list can pull records based on a phone number, other results vary from site to site.
The type of data that can be found also differs. For example, not every site holds photos or gun license information.
Preliminary Results
There's a distinction between what might be found and what is actually available. You should steer clear of sites that make a lot of generalized claims and grandiose promises. Unless you get to see preliminary results and you're told exactly what information you can pay to unlock, be careful.
The web is full of horror stories where a phone lookup or name search has promised lots of info, only for the paid report to contain almost nothing.
Mobile Apps
Do you plan to do number lookups and background checks while away from a computer? Check to see if the site is well optimized for smartphones or they provide dedicated apps.
Wrap Up
No longer do you have to deal with unknown callers or wonder where that one relative might now be living. The power of the internet has unified lots of disparate public records and other sources of information, so you can assume the role of a PI with just a few clicks.
Whether you're looking for the best reverse phone lookup free of charge or a premium service with advanced background checks, the 12 leading sites have something for everyone.
The best part? You can now avoid annoying marketing calls.
FAQ.
---
Is there a free reverse phone lookup service?
Yes, there are several legit free phone lookup sites. Some of our favorites include TruePeopleSearch, Spy Dialer, and Zlookup.
Spy Dialer allows you to listen to voicemails, while Zlookup allows you to call most numbers around the world for free.
What is the most accurate reverse cell phone lookup?
Owners of cell phones are a bit trickier to track down than landlines or business numbers because there are fewer public directories.
White Pages has the most accurate results, including names and specific addresses. Records will cost you a one-off fee or monthly subscription. however.
Other sites are fairly accurate when it comes to the cell phone carrier and the city and state. You can even get this basic info for free.
Are there any legit reverse phone lookup sites?
Yes, there are many genuine websites that can look up phone numbers for you and return useful information. All the sites in our list perform a reasonable to an excellent job.
Of course, not all sites that promise to look up a phone number will do so. Some like White Pages stand out because they are consistent with a tonne of extra features.
How can I find out who a phone number belongs to for free?
To perform a free reverse phone lookup, you'll need to choose one of the sites that do not require a paid subscription or other fees. These include TruePeopleSearch, CocoFinder, ZabaSearch, Spy Dialer, and Zlookup. Most paid sites also provide basic results for free and will allude to what additional information is held within a full report.
Ritesh
With more than five years of experience in the background check industry, Ritesh Kumar founded LookupAPlate.com - a free tool to report bad drivers and look up license plates. Besides that, he has been in the SEO game for the last decade. So talk to him about Google algorithmic updates, and he can continue until the sheep come home. Here at techjury.net, he contributes mostly to the category - Background checks.
Leave your comment
Your email address will not be published.
You may also be interested in: