-> Published On: 03-09-2023
How to Make Your Instagram Profile Attractive? [A Detailed Guide]
Reading time:
11 min read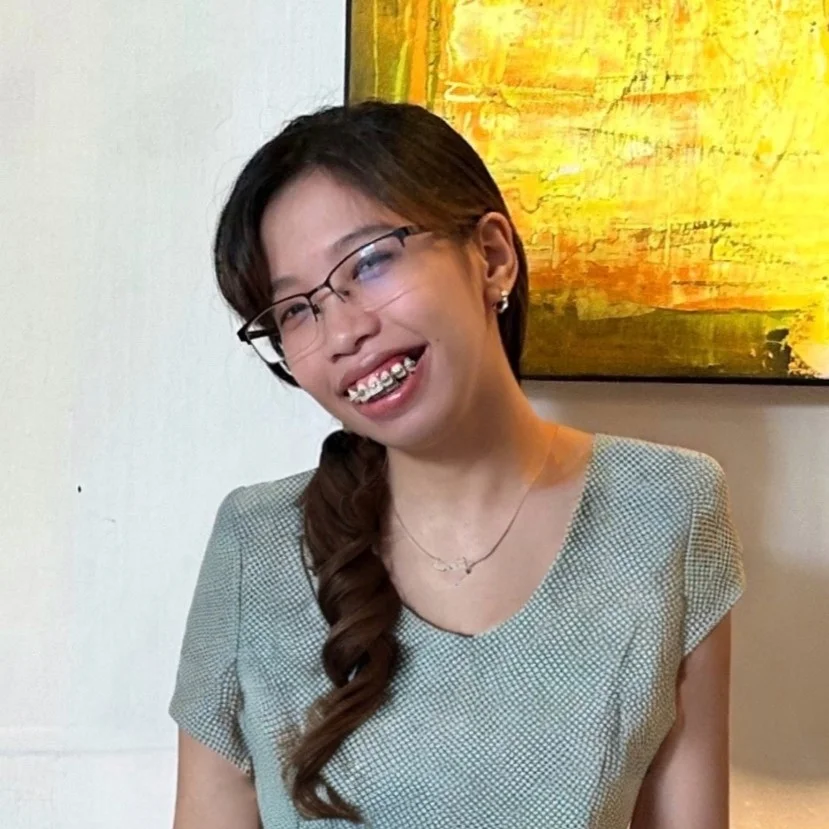 April is a proficient content writer with a knack for research and communication. With a keen eye fo... | See full bio
With over 2.3 billion monthly active Instagram users, it seems easy to attract engagement on the platform. The problem is most of these users are content creators as well.
Statistics show that 95 million new Instagram posts daily. With that much competition, drawing attention to your posts can be challenging.
However, it is easy if you have a good Instagram profile. Making an appealing social media profile is crucial. Your profile is key to gaining likes, followers, and interactions.
Fortunately, this article will show you how to transform your Instagram profile. Read on.
8 Ways to Make a Good Instagram Profile
Over 200 million businesses with Instagram accounts prove that first impressions count. Time is not a luxury when making that good and unforgettable first impression.
Research reveals that you only need seven seconds to create a solid impression of a stranger.
Business account owners should note that the feed is the first thing new prospects see. From there, they will decide whether to engage with you or not.
Whether you have a business or are just on an Instagram loop, you must boost your profile. Here are a few tips and tricks that will help you.
Method 1: Choose a Unique Instagram Username
Choosing the perfect Instagram username is tricky. Some users don't care about their username, while others get too creative.
Your username is the attractive supplement that sets the tone for your profile. It also plays an essential role in how your followers engage with your brand.
You can use these steps when choosing the Instagram username tailored for you.
Step 1: Choose a simple username.

Your username should be easy to read. As much as possible, avoid using special characters and numbers.

These can make it difficult for people to remember your Instagram profile.

Step 2: Determine your niche.

If your account is for a specific content or niche, adding relevant keywords to your username helps. This makes your profile easier to search and recognize.

For example, if you own a magazine company, you can add "magazine" or "mag" to your username.

Step 3: Be creative and fun.

Your username must reflect your identity, so be creative. Think of words representing who you are and how you like your target audience to see you.

Step 4:

Longer usernames are hard to remember and search for. Try to limit your username to 15 characters or less.
If you haven't thought of a username yet, try searching for creative username ideas for your account. It will give you a concept of where to start.
Method 2: Create an On-brand Instagram Profile Picture
Choose your Instagram profile photo carefully to make a great first impression. The right profile picture will tell your audience who you are and what your brand is about.
Here are practical tips for creating a lasting impression:
1. Choose the correct version of your brand logo.
If you want to create a business account on various platforms, choose only one version of your logo. It should have one of the following:
Full-color version
2-tone version
Greyscale version
The black-and-white version
✅ Pro Tip
Stick with one logo version to be consistent with your branding on all social media platforms. Consistency is an important factor in making your profile more recognizable.
2. Get your margins right.
The perfect Instagram profile picture size is a perfect square with 110 x 110 pixels. However, Instagram will crop your picture into a circle on your feed.
This means you must utilize the space well. Your brand logo or headshot should be front and center to keep the focus on your brand.
Look at how National Geographic utilized the space by putting its iconic yellow rectangle logo at the center.
Even if users do not read the username, they will know whose account it is.
3. Stay on brand and focus on it.
Consider using your brand logo as your Instagram profile picture if you sell products and services. This will expand your brand recognition.
One best example of this is the popular fruit-based beverage brand Tropicana. It used its name as its Instagram profile picture to broaden its reach.
The brand even used the same font in their photo as the one used on their products.
✅ Pro Tip
If your brand has a long name, use an abbreviated version of your brand initials on your profile photo.
For example, instead of using "Forever 21" in their profile photo, the clothing brand decided to abbreviate it to "F21."
Step 4: Keep it timeless.
Choose a photo that will withstand all seasons. Select one that's not attached to a particular event or season.
For example, users might think you are inactive on the platform if your profile photo shows a Christmas tree.
This consistency will help your followers associate your profile picture with your account. To have a timeless one, use an eye-catching color scheme.
It's also ideal to use a bold and colorful background. Choose one that compliments your profile picture.
Method 3: Add Your Contact Information
Another reason Instagram is a great business platform is its dedicated contact button.
If you register your business on Instagram, you can add contact information. This includes your phone number, email address, or physical location.
To add this button to your profile, you must first have an Instagram business account. Once you have that:
Head to your profile.
Click Edit Profile.
Select the Contact Options button under the Public Information section.
🎉 Fun Fact
There are over 200 million Instagram business accounts. This Instagram feature offers tools and features to increase audience reach.
With a business account, you can advertise, live stream, create branded content, and more.
Method 4: Make Your Instagram Bio Attractive
An Instagram bio describes your account, which can be up to 150 characters long. When done right, it can boost your growth on the platform.
Here are some ways to make those 150 characters count:
Step 1: Keep it short and straightforward.
Brief yet eye-catching is the standard for a good Instagram bio. Avoid long phrases and emoji overload. Go for easy-to-read phrases that get the point across instantly.
✅ Pro Tip
Don't overcomplicate your bio. Let your content speak for itself. Having an excessive Instagram bio might only discourage your audience.
Step 2: Show your personality.
Use your Instagram bio to speak to your target audience directly. Don't shy away from sharing your story and giving a glimpse of your personality.
Highlight your skills and background. If you use a common phrase, you can add that as well. This helps your potential followers understand what you're all about.
Look at how Google played with words in their Instagram bio:
Step 3: Include a call to action.
A good bio also drives followers to act—whether participating in a survey or watching your latest vlog on YouTube.
Remember: Be direct and specific.
For example, The New Yorker invites followers to read the full article of their posts by tapping the link in their bio.
✅ Pro Tip
You can also use action buttons. Include Book Now, View Shop, or Learn More—depending on your content or account.
Step 4: Add your branded hashtag.
Adding a clickable branded hashtag in your Instagram bio is one effective engagement technique.
Your profile visitors can easily see all the content related to that particular hashtag with a single click.
Step 5: Utilize Instagram Stories Highlights.
Instagram story highlights make your bio more appealing and click-worthy. You also have the option to create a set of on-brand thumbnails to ensure a neat look.
For example, the Swedish outdoor clothing brand Fjällräven, used the same layout on its Instagram highlights.
Using matching photos and text, Fjällräven used its story highlights to emphasize the brand aesthetic.
Method 5: Create a Consistent Instagram Profile Theme
Your profile picture, bio, and hashtag are some of the core ingredients to help you be visible. However, your Instagram theme should also be a starting point.
An Instagram profile can easily be defined as a journal, reflecting who you are and what you enjoy.
If you have a specific theme, your followers will associate that with your name. This step will make your photos more recognizable.
The following tips can help you:
Tip 1: Choose a color scheme.
Make sure to choose the one you'd like to work with. This is one of the crucial steps in creating a unique Instagram theme because it sets the tone for your whole feed.
Tip 2: Keep a consistent background color and style.
You can never go wrong with black and white. This style is always classy, and it makes your overall feed breathe.
Tip 3: Use the rectangle photos theme.
If you want something new and elegant, this is a theme you might be interested in. This lets your followers appreciate the details more. It feels like a photo telling a story.
Tip 4: Focus on the subject of your account.
You can use more than one color or tone for your Instagram profile. Just make sure to focus your theme on a particular subject or object.
Method 6: Take High-Quality Photos
According to Thermopylae Sciences + Technology, people are visual creatures by nature. This means high-quality photos are a must—especially if you're trying to promote a product or service.
Here are some Instagram photo tips you may want to consider next time:
1. Understand light.
Lighting is one of the key elements in capturing a good, if not perfect, image. Besides brightness and darkness, it also determines tone, atmosphere, and mood.
That said, it's important to control light correctly to get the best texture and vibrancy of color on your subjects.
Take a look at how Jansport used light effectively to highlight the subject in this photo:
View this post on Instagram
✅ Pro Tip
If you want to capture photos with the softest glow, do so in the early morning and sunset. Afternoon sun rays often blow out a photo's highlights.
2. Add layers to create depth.
Layers are your best friend. Even if your raw photos are already great, you'll still need to add layers to draw the viewer's interest and guide them to your subject.
Most phones these days have portrait mode. This allows you to create depth in your photos easily.
Put the focus on your subject. Blur the background if you have a complex background.
Tip 3: Use continuous bursts for action shots.
Burst mode is one of the best ways to capture events as they unfold. It's a camera feature that lets you take multiple photos simultaneously.
Set up your shot with the desired lighting, and use burst mode to capture multiple photos quickly. Sort through the captured photos to find the best one.
Tip 4: Take note of the rule of thirds and white space.
If this sounds new, the rule of thirds is a composition guide. Such a guideline suggests that you set your subject on the places where those lines intersect.
Check out this post from @boomer_the_landcloud and see how they utilized the rule of thirds to come up with a high-quality photo:
View this post on Instagram
Instead of placing the subject where you'd typically put the Xs and Os in that tic-tac-toe game, you set your subject directly on the grid.
✅ Pro Tip
Most smartphones have grid lines available while taking a photo. Having these overlaid will help set your subject at the lines.
Method 7: Post Consistently
Frequency is everything. A good Instagram profile is an active profile.
Post a photo, story, or reel at least once a day to maximize your visibility and engagement.
Users have always tried to discover when to post on Instagram. A good rule of thumb is to post during work hours, mid-day, and mid-week. Weekends aren't ideal, as people tend to use social media less.
You can also schedule the posting time if you can't use the platform daily. Professional accounts have a feature allowing you to schedule up to 25 daily posts up to 75 days ahead.
Method 8: Engage with Your Audience
Posting pictures is one thing, but it's only a part of what it takes to make a good Instagram profile. The other part is you constantly engage with your audience after posting content.
Engaging with your audience shows you give time and effort to respond to comments and mentions. By being proactive, you can build a relationship with your audience.
Some practical ways to engage with your followers are:
Respond to every comment and mention you get
Like and comment on your followers' content
Go live on Instagram and respond to your audience's comments
Use call-to-action words on your posts to drive engagement
Avoid cross-promoting to different platforms since it can confuse your audience
Constant engagement would help you build connections with other individuals or organizations in your niche.
✅ Pro Tip
An Instagram story improves engagement since 70% of users watch stories daily. You can use it to gain interaction by making polls, asking for comments or suggestions, starting hashtags or trends, and more.
Conclusion
Instagram is a great platform to find your target audience and attract engagement. It lets you boost your branding and maximize your goals.
However, the platform's effectiveness in brand boosting still depends on how good your profile is.
The great thing is buying Instagram followers won't be necessary as long as you follow the methods above. You can now start improving your profile for better engagement, more followers, and broader audience reach.
FAQs.
---
What is a good profile for Instagram?
A good Instagram profile has a catchy username and picture showing your brand. It should also have an insightful yet simple bio, a steady stream of Instagram content, and more.
How to write an Instagram bio?
To write an Instagram bio, you must know what your account is about. You should also add a call-to-action button to let your audience know what to do when they visit your profile.
Leave your comment
Your email address will not be published.
You may also be interested in.