-> Published on: 18-05-2023




-> Benefited Readers - 16 and Counting
Instagram Business Statistics You Need to Know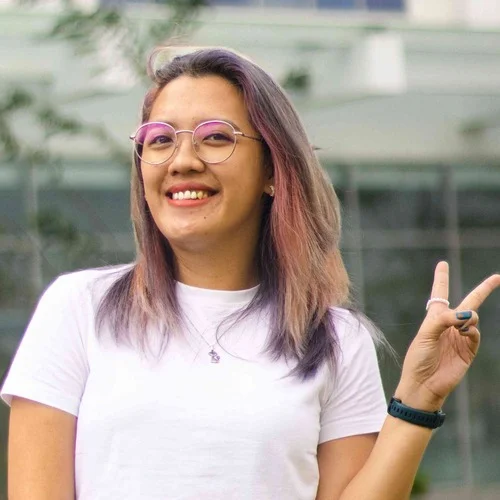 Girlie Defensor
Joined June 2023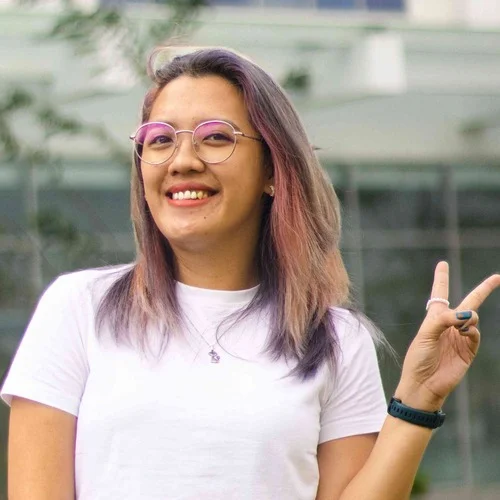 Girlie is an accomplished writer with an interest in technology and literature. With years of experi... | See full bio
Instagram Business has helped many businesses thrive by creating a community where they can raise awareness through campaigns, increase customers, and build long-term user relationships.
As a business platform, Instagram generated $43.28 billion in ad revenue in 2022. By 2024, Instagram is projected to reach $59.61 billion in ad revenue due to its positive growth in number of users and engagements with brands and businesses.
The data above illustrates how Instagram evolved from a mere photo-content app into a social commerce app with useful algorithm tools to boost businesses.
Keep reading to know more about how the Instagram app caters to business owners.
Editor's Choice
54% of Instagram users said they purchased after seeing a product or service on the app.
Instagram is used by 65% of social marketers to grow their ROI and audience.
1/3 of most-viewed Instagram Stories were created by business accounts.
The top 1 industry using Instagram is fashion.
Influencer marketing is maximized by 79% of brands on Instagram.
Content featuring real-life scenes gains 52% of interaction from Instagram users.
67% of Instagram users interact with Story link/swipe up.
In-feed videos get 18% more comments than photo posts on Instagram.
In 2022, 20% of the time spent by Instagram users was intended for Reels.
How Many Instagram Business Accounts Are There?
There are over 200 million business accounts on Instagram. With Instagram's business profile, brands could reach billions of target consumers.
Instagram has tools and features that allow brands and businesses to increase their customer base through advertisements, branded content, stories, live streams, and reels.
Check out these statistics to learn more about how Instagram Business is utilized by brands and businesses worldwide.
Instagram Business Accounts Usage Statistics
Instagram Business has become the go-to platform for brands and businesses because 70% of shoppers look at the app when deciding on their next purchase.
In the U.S., 35% of consumers and 60% of marketers prefer Instagram for customer service, making it an excellent platform for enhancing user experience and building relationships with potential customers.
Know why Instagram is considered the leading platform for marketing and researching quality products and services through these statistics.
1. According to a Meta survey, 54% of respondents said they made a purchase after seeing a product or service on Instagram.
(Meta)
As a sales driver, Instagram motivates users to buy products or services. People find brands on Instagram as:
Popular (78%)
Creative (77%)
Entertaining (76%)
Relevant (74%)
Committed to building community (72%)
These criteria create a positive impression on potential shoppers using the app to discover quality products and services based on their preferences and current needs.
Drawing people's attention and strengthening brand awareness are the top goals of 89% of marketers.
2. Instagram ads can reach 849.3 million users.
(Startup Bonsai)
The Instagram app claims that its ads can reach almost 850 million users. Most of this ad audience is female, accounting for 52% of the total reach and the remaining for the male audience.
Brands that cater to female products and services can take note of this data. Businesses can use this for their subsequent social media marketing campaigns.
Businesses can also capitalize on the fact that 50% of consumers use social media such as Instagram to research new products and services.
3. 65% of social marketers use Instagram to grow their ROI and audience.
(Hubspot)
According to a survey conducted in January 2023, most social marketers prefer Instagram for ROI and audience growth. It revealed that 25% of marketers said Instagram offers the highest ROI, and 23% said it provides them with the biggest potential to grow their
The same survey also showed that 29% said they plan to invest the most on Instagram over other platforms, and 52% plan to increase their investment in 2023.
4. ⅓ of most viewed Instagram Stories are from business accounts.
(Earthweb)
Business accounts are gaining traction with their usage of Instagram stories. This feature of Instagram allows brands to create urgency with its 24-hour content availability. It also allows brands to create real-time videos which consumers like.
Some brands also utilize influencer marketing campaigns to promote their products. 55.4% of these influencers also use Instagram stories for their sponsored campaigns.
It is also helpful if marketers study their consumers' behaviors and post on schedules with the highest engagement rates, such as Wednesdays and Thursdays.
If you're wondering why your Instagram account seems dead, watch this video to maximize the app's potential to take your business and brands to the next level!
5. More than 130 million users tap on shopping posts.
(Startup Bonsai)
Instagram posts by business accounts are also gaining attention. Over 130 million users admit that they tap on shopping posts from Instagram. This is why 65% of brands go to Instagram for increased ROI and engagement.
Shoppable posts make it easier for consumers to immediately avail what they see on Instagram. This makes shopping uncomplicated for consumers since they don't have to leave the interface to purchase a product.
Demographics of Instagram Business Accounts
The billion people using Instagram is a good take-off point for brands to discover new audiences and increase sales. More industries have expanded their presence on Instagram by including users as part of their brands, such as user-generated content.
The following data will showcase the demographics of these business accounts.
6. The fashion industry is considered the top 1 industry using Instagram.
(Pixlee)
Besides magazines and billboards, Instagram also became a source of fashion inspiration. Any trends on Instagram quickly create a bandwagon effect because 49% of customers heavily rely on influencers' advice.
According to data, 50% of Instagram users engage and follow fashion accounts found in the app. This allows consumers to discover new products on Instagram, buy them, or even find outfit inspiration.
7. 93% of luxury fashion brands' interactions are from Instagram.
(Pixlee)
Luxury fashion brands have outstandingly leveraged the use of Instagram. Their content and engagement strategy created 93% of total consumer interaction.
If you are working on a luxury brand, take advantage of these high engagements on Instagram. This can help boost your brand's presence and sales.
8. 79% of brands use an influencer marketing strategy on Instagram.
(Earthweb, Startup Bonsai, Hubspot)
Instagram remains the top influencer marketing platform among brands. 80% of influencer marketers work with thriving creators and influencers (less than 100K followers), while 16% work with celebrities with over a million followers.
Earthweb says almost 80% of brands use influencer marketing strategies to advertise. They use influencers to partner with their Instagram ads. The percentage accounted for influencers in a marketing campaign for each brand are as follows:
Luxury brands: 91%
Sports clothing brands: 84%
Beauty brands: 83%
9. Business accounts with 10,000 followers, or less have 1.11% engagement.
(Earthweb)
As an advertiser, it pays to know how many followers you have to target. For an account to succeed, businesses must aim to have more than 10,000 followers for higher engagement rates.
10. Real-life content gains interaction from 52% of Instagram users.
(Embed Social)
More than half of Instagram consumers will likely engage more with real-life content than photoshopped photos or images. Behind-the-scenes videos and lives where products are used will likely gain more traction.
As a marketer, explore non-traditional video formats to make ads personal. This will likely increase audience engagement.
Statistics on Trends of Instagram Business Accounts
Instagram has already developed other features that allow users to upload different content. It has stories, lives, an Instagram shop, messages, video content, and short-form videos called "reels." For IG stories, more than 500 million Instagram users post daily.
This information is vital for advertisers to know what content to serve their target consumers.
Here are the statistics to help advertisers differentiate what content works best:
11. 67% of total Instagram users interact with Story link/swipe up.
(Embed Social)
Active users of Instagram are more interested in stories that include links. The swipe-up feature gives an excellent call to action for consumers to be redirected to a brand's website or product page.
Advertisers must take note of including links when posting Instagram stories. They only have a few seconds to catch the attention of their target consumers and persuade them to click on the link.
It is also noteworthy to ensure that accounts must have more than 10,000 followers for the link feature to be available.
12. There are 18% more comments for in-feed videos than photo posts.
(Embed Social)
Videos on Instagram are the most engaging content, with 24.25 comments and 1097.9 likes per content. The second most engaging content is carousel posts.
This data suggests that marketers must focus on posting carousels and in-feed videos while interacting with their consumers in the comment section. Using videos for marketing is more effective since 80% of people remember a video ad they've seen in the past 30 days.
Asking questions, suggestions and answering their queries help build trust between the brand and the customers.
🎉Fun Fact
According to the Guinness World Records, the most liked photo on Instagram was of Lionel Messi holding the FIFA World Cup Trophy after his country beat France in the final, which was held in Lusail Stadium in Lusail, Qatar. It has 75,471,947 likes as of March 24, 2023.

13. 80% of the audience prefers watching a live stream to reading a blog post.
(Hootsuite)
Instagram Live is gaining increased attention from Instagram users. A well-thought-of content plan for IG Live can help brands connect with their target customers.
This also adds to the realness of the content, as uploading real-time content makes consumers feel they are included.
In 2022, Meta announced that users spent 20% of their time on Instagram Reels.
Reels are a promising feature in Instagram for marketers to use. With 2 billion monthly active users, Instagram claims to have a potential ad reach of over 675 million. This audience is massive, and marketers can use this to promote their products.
Also, reels are preferred by brands to show their products and services because people like its authentic and unfiltered nature.
Although no direct feature on Instagram allows you to download reels, there are ways to download on your mobile devices and even desktops.
Final Thoughts
Instagram has always been the go-to platform for brands who want to use an influencer marketing strategy. With its vast user base, businesses can use it for brand awareness, not to mention the app has also established its mark in trend-setting.
For marketers to keep their brand relevant, use varied content on Instagram and create a community for their consumers. Instagram can be a business ally when used effectively.
FAQs.
---
What stats can you see on business Instagram?
You can learn about your account's followers and performance at Instagram Insights. Audience engagement insights can also be measured regarding specific posts, stories, videos, live streams, and videos. Paid activity can also be measured.
How do I get business insights on Instagram?
You need a creator or business account to view your profile's performance insights.
Do 90% of Instagram users follow a business?
Yes, 90% of users follow at least one business account on Instagram.
Is there Instagram analytics for a business account?
Yes. Once you've created a creator or business account, analytics will be available to measure your profile's performance.
Leave your comment
Your email address will not be published.
You may also be interested in.