-> Published on: 28-07-2023
How to Watch Hulu Without Ads?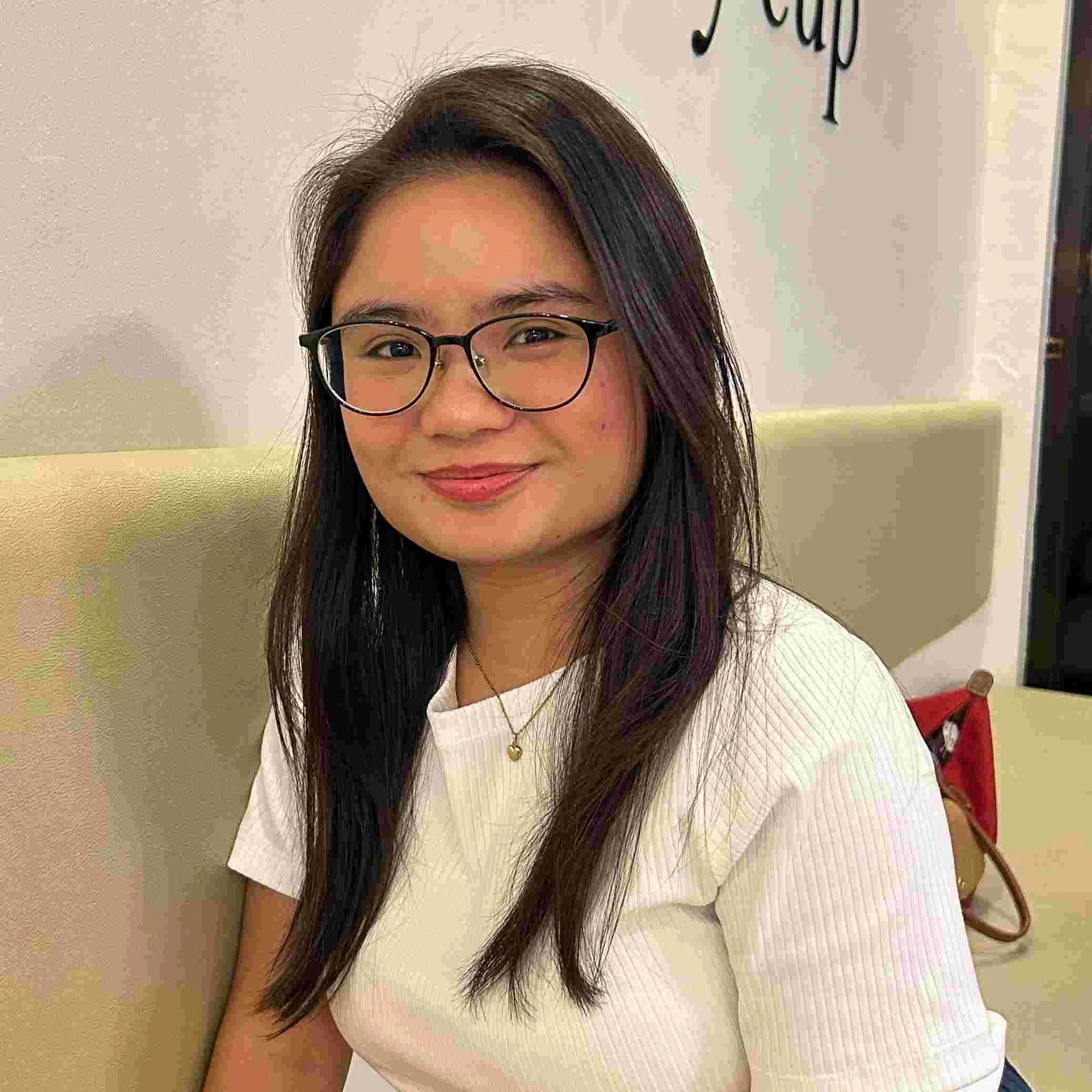 Lorie is an English Language and Literature graduate passionate about writing, research, and learnin... | See full bio
Hulu is one of today's most famous streaming sites, with over 100 million viewers. Despite its popularity, around 60% of Hulu users watch shows on the platform with ads because it's cheaper.
In a survey by Morning Consult, 45% of Hulu subscribers said there are far too many advertisements on the platform. They think that the ads should be reduced.
Luckily, this article can help you with the "ad problem." Read on to learn more about five simple ways to watch Hulu with little to no ads.
Key Takeaways
With more than 100 million viewers, Hulu is one of the biggest streaming platforms.
45% of its subscribers expressed dissatisfaction with the excessive number of ads on the platform.
Hulu offers ad-free subscription plans: "Hulu (No Ads)." It also has more comprehensive plans with Live TV, Disney+ (No Ads), and ESPN+ (With Ads).
Blocking Hulu ads for free is possible by configuring a router's settings or installing browser extensions.
You can also remove ads on Hulu by installing ad-blockers or watching on two tabs simultaneously.
5 Ways to Stream Hulu Without Ads
57% of streaming platform users tolerate commercials since they wouldn't have to spend on subscription fees.
However, it does not mean these users like the presence of ads on the sites—especially on Hulu.
Some Hulu viewers try different methods to stop ads, like refreshing the TV show. This trick does not block the ad, but it could trim the break.
If you're looking for more effective techniques, here are methods you can follow to eliminate ads on Hulu:
Take a closer look at how each method works below.
Method 1: Update a Router's Parental Controls
Anyone can block Hulu ads through their router. A router's parental control settings can let users list which websites to prohibit.
You can add Hulu's ads domain to the list. Here's how:
1. Go to your router's settings.
Open your web browser. Enter your router's default gateway in the address bar.
💡 Pro tip: If you don't know your router's gateway, go to the Command Prompt. Enter "ipconfig." You'll see "Default Gateway" with your IP address if you scroll up.
2. Find the Parental Controls option.
After logging in, look for the "Parental Controls" option in your router's settings.
3. Add the "ads-e-darwin.hulustream.com" domain to the blocklist.
This step will command your router to block any data that includes ads. Make sure you type it correctly.
4. Save all the changes.
Once done, you can start watching Hulu without any ads.
✏️ Note: Settings can vary depending on the model of the router you're using. If you can't find the Parental Control option, use Google to search for where it's located on your router.
Method 2: Block Hulu Ads with Browser Extensions
You can download a browser extension to block Hulu ads if you're using your Google Chrome or Microsoft Edge.
Some extensions even let you fast-forward through commercials. An example is the Hulu Ad Skipper.
However, keep in mind that not all browser extensions on the Internet work. One of the legitimate Chrome extensions you can use is AdBlock.
Here's how you can use it:
1. Open your Google Chrome browser.
Make sure that your Google Chrome browser is updated to the latest version.
2. Go to AdBlock.
On the search bar, type "https://getadblock.com/en/" to head to AdBlock's homepage. This is what it looks like:
3. Click "GET ADBLOCK NOW."
This will redirect you to Chrome Web Store, where you'll find the AdBlock browser extension.
4. Click "Add to Chrome" to install the extension to your browser.
Once Adblock is installed, you can start watching your favorite shows on Hulu.
✏️ Note: Besides AdBlock, you can also use other ad-blocking extensions like the following:
AdGuard AdBlocker
Adblock Plus (Premium AdBlock Service)
Ghostery
Hulu Ad Skipper
uBlock Origin
If you're using other browsers when watching Hulu, it's best to use ad-blocking apps instead of browser extensions.
Method 3: Download an Ad Blocker
There are third-party apps that can also block ads if you watch videos on your mobile device with the Hulu App.
Here are some of the best ad-blocking apps you can install on your smartphone:
This ad-blocking app is compatible with Android and iOS devices. It offers free and paid versions.
Free AdLock provides the same ad-blocking service. However, the paid version has more security features, like safe listing sites for showing approved ads.
AdAway is exclusive to Android devices. It has a lot of features, including adding exceptions to your blocklists.
Your device must be rooted to use the app. That means it's unlocked to allow unapproved apps — but those apps could also possess malware or generate problems such as data loss.
Blokada is an app for Android and iPhone users. It may not work for all ads, but it will block some.
This tool continuously updates and offers more features. Its newest version (Blokada 6) even includes a VPN to let you stream Hulu outside the US.
🎉 Fun Fact: Do you know that ads take 79% of mobile data? If you're streaming Hulu with mobile data, using an ad blocker will save a lot. Ad blockers reduce data consumption by up to 40%.
Method 4: Use the Two-Browser Method
Using two browser tabs may seem too much. However, it is an easy and clever way to avoid ads.
Follow the steps below to learn how to do it:
1. Open two browser tabs.
Go to Hulu on both tabs. Search for the show you want to watch.
2. Switch to the other tab when an ad pops up.
Watch your show on the first tab. When the first ad starts, mute the show and continue watching it in the second tab.
3. Repeat the process.
If your second tab also starts showing an ad, mute it and return to the first tab.
Unmute your first tab and continue to enjoy your ad-free show. The first tab you muted should play the ad while you're not watching.
💡 Pro-tip: Hulu is exclusive to the US. However, you can use a proxy server on your browser to stream while traveling abroad. A proxy gives you a US IP address, so you can still watch Hulu shows outside the country.
Method 5: Upgrade to Hulu (No Ads) Plan
The best way to skip through all ads is to upgrade your Hulu subscription. You can get the Hulu (No Ads) plan to binge your favorite shows back-to-back without commercials.
If you want to upgrade, go to "Manage Your Account" after logging in to Hulu. You can change your plan and select other available channels.
They have two plans that give you access to thousands of ad-free shows and movies from the Hulu streaming library.
Here are Hulu's ad-free streaming plans:
Hulu (No Ads): $14.99 per month
Hulu (No Ads), Live TV, Disney+ (No Ads), ESPN+ (With Ads): $19.99 per month
✏️ Note: You can access ESPN+ content via Hulu. However, Disney+ content is only accessible through the Disney+ app and website.
Conclusion
Millions of viewers endure the presence of ads on streaming sites like Hulu since doing so is more affordable.
However, there are multiple ways to avoid ads on the platform. Installing browser extensions or configuring your router's settings are free methods that anyone can try.
Still, remember that getting a premium subscription is the most foolproof way to obtain a hassle-free streaming experience.
FAQs.
---
Can you block ads on Hulu mobile?
You can subscribe to the Hulu No Ads plan to block all ads on mobile devices. Alternatively, you can use an ad blocker service with a mobile app instead of paying extra for a higher-tier Hulu plan.
How much is Hulu without ads annually?
Hulu offers an annual Ad-Free Plan for $79.99.
How long are ads on Hulu?
Ads on Hulu can vary from 15 to 30 seconds for short commercials and up to 2 minutes for TV shows.
Leave your comment
Your email address will not be published.
You may also be interested in.