-> Published on: 09-05-2023




-> Benefited Readers - 84 and Counting
Social Media ROI Statistics
Reading time:
13 min read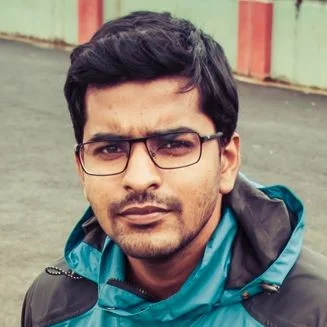 Florence is a dedicated wordsmith on a mission to make technology-related topics easy-to-understand.... | See full bio
ROI stands for "Return on Investment," which determines whether the outcome you gain is worth your investment. According to the latest data, 50% of Gen Z and millennials use social media to purchase merchandise, unlike older generations, who only comprise 38%.
That proves social media platforms are becoming integral in the world of marketing. Now, these platforms offer ads and premium services for brands and businesses.
As social media is rapidly evolving, new features are appearing quarterly. For this article, we'll break down the stats concerning social media advertising that you can learn to direct your activity in 2023 and onward.
Editor's Choice
65% of corporate managers believe it is critical to track social media ROI.
83% of company managers don't bother to calculate the ROI of social media.
52% of businesses express dissatisfaction with social media ROI.
54% of brands need help to connect social media ROI to company success.
56% of companies need help analyzing stats from different social media channels.
Email marketing has the highest overall ROI at 3,600%.
SEO marketing boasts a 22:1 ROI ratio of 2,200%.
Marketers that analyze their ROI regularly are 1.6 times more inclined to get budget boosts for their marketing actions.
What is the ROI of Social Media?
The ROI of a social media marketing strategy stands for the sum of funds you can earn after making the first investment to start or execute your social media marketing activities.
Email marketing has an ROI of 3,600%, substantially more significant than the 5:1 ROI regarded as acceptable. Email marketing is significantly more successful and cost-effective than social media in reaching clients.
Still, social media marketing yields positive results. According to Statista, these are the top 5 social media platforms with the highest ROI in 2022:
The data above is necessary for companies as it shows what social media platforms have the highest ROI, helping them make smarter choices when spending marketing resources. The statistics below aim to bring the same effect.
Facebook Advertising ROI Statistics
Facebook is one of the most well-known social media platforms, and it's not just for socializing. According to the data, over 200 million businesses utilize Facebook.
Overall, 71% of people use the app, while 65% of advertisers choose Facebook to conduct advertisements. Here are Facebook's top ROI stats:
1. With 1.86 billion users and an average ROI of 152%, Facebook ads are the most attractive social media marketing channel for E-Commerce.
(ScubeMarketing)
The data above reflects how much Facebook ads are reliable when it comes to social media advertising. Ultimately, that leads to Facebook making up 85% of social media purchases.:
✅ Pro Tip: As good as the stats sound, you must still confirm that Facebook Ads work for your E-Commerce company. If not, being approved for a significant expenditure will be difficult. Learn more by reading statistics about Facebook Ad Revenue.
2. In 2020, Facebook's global ad revenue totaled $84.2 billion.
(Statista)
Facebook's ad revenue grew by 25% in 2020, indicating that the COVID-19 pandemic had moved many merchants and small companies online, leading to a rise in Facebook ad expenditure.
3. The overall ad revenue for Facebook in the third quarter of 2021 was $28.2 billion.
(Statista)
The third quarter of 2021 generated $3 billion more Facebook ads income than the previous quarter, showing that the industry has been growing at a comparable pace since the peak of the COVID-19 outbreak in 2020.
This data shows that Facebook ads and marketing will stick around.
4. Facebook's average cost-per-click (CPC) is $1.72.
(SproutSocial)
In 2023, the average Facebook Ads CPC throughout all industries was $1.72. However, in some sectors, you are likely to pay significantly more. For instance, the average CPC in the financial, insurance, and customer service industries is at least $3.
5. Across industries, the average conversion rate of Facebook Ads is 9.21%.
(SproutSocial, Wordstream)
That stat means ads on Facebook have a relatively good conversion rate, averaging 9.21%. However, the results will still be based on your industry.
Conversion rates are substantially more in the fitness & wellness, healthcare, and education categories. Meanwhile, technology, travel, hospitality, and retail have the lowest conversion rate.
6. Facebook advertisements delivered the most excellent ROI for 40% of firms, while Instagram ads produced 30% ROI.
(HubSpot, State Of Marketing Report 2021)
Facebook and Instagram are Meta platforms that deliver the most ROIs for advertisements, at 40% and 30%, respectively.
That interesting fact and the data above reflect that Facebook and Instagram are the social media apps on which most people spend their time. Therefore, it will also generate a higher ROI for advertisements on the platform.
Twitter Advertising ROI Statistics
Twitter is not commonly used as other social networks, only recently recording 368 million active users per month. Regardless, it still reaches a great audience, making it suitable as an advertising platform.
7. Twitter's distinct content delivery approach has resulted in a greater average of 2% click-through rate (CTR) than other platforms.
(SingleGrain)
Twitter advertisements with links had a 2% CTR on average, compared with the following:
| | |
| --- | --- |
| Social media platform | Average click-through rate (CTR) |
| Facebook | 0.72% |
| Instagram | 0.94% |
| LinkedIn | 0.06% |
8. Twitter's ad revenue exceeded $1 billion in 2022.
(Statista)
Compared to the Facebook ad revenue of $82 billion this article has discussed earlier, Twitter's ad income seems insignificant. Regardless, a revenue reaching the billionth threshold reflects it's still a rewarding sector.
Most brands use Twitter as a secondary customer service platform and top advertising choice.
9. Advertisements on Twitter can reach an audience of 544.5 million people in 2022.
(Hootsuite)
The data above show a 12% rise during the third quarter of 2022 compared to the previous quarter. That's equivalent to a surge of 58 million people in just one quarterly change.
Altogether, Twitter advertisement's total reach increased to 24.7% year after year due to its audience reach, unlike Facebook, which localizes searches and ads.
10. 26% of people spend more time viewing Twitter ads.
(AdsTargets)
Twitter is accessible to millions of users who aim to stay informed about events worldwide. Using Twitter Ads may assist you in connecting with these users and achieving relevant outcomes. It helps that 26% of people spend a significant time viewing ads on Twitter.
11. Brands are followed by 79% of Twitter users.
(AdsTargets)
Many people used to believe that Twitter users were solely there to follow friends and family and keep up with the trends. However, 79% of people also follow businesses to see their newest developments.
In recent news about Twitter, it is revealed that the platform is changing its Ads Policy. The new rule includes telling brands to buy advertisements to keep their "verified" status.
Starting August 7th, advertisers that haven't reached certain spending thresholds will lose their official brand account verification. According to emails obtained by the WSJ, brands need to have spent at least $1,000 on ads within the prior 30 days or $6,000 in the previous 180 days to retain the gold checkmark identifying that the account belongs to a verified brand.
Instagram Advertising ROI Statistics
Instagram has over 2 billion monthly active users, which helps generate the highest average engagement per post of any social media platform.
💡 Did You Know: Instagram has 84x more traffic than Twitter, 54x higher than Pinterest, and 10x more than Facebook.
That makes Instagram the undisputed king of social purchasing, providing the most fantastic in-app shopping interface of any app for users. With that, it offers the best ROI for marketers marketing items.
Don't believe it yet? Then, here are Instagram ROI statistics that prove this:
12. Instagram ads achieve high CTR, averaging 0.26% for stories and 0.32% for feed posts.
(ManyChat)
Although these figures may appear low, remember that with cost-per-click (CPC) campaigns, you only get charged for your ads' clicks. Moreover, a "good" CTR averages 2%. Based on that, Instagram ads' CTR is doing well.
13. 65% of brands go to Instagram for increased ROI and to expand their audience.
(HubSpot)
Instagram is utilized by 65% of social media advertisers, just behind Facebook at 67%. The good thing for Instagram marketers is that the platform ranks first in ROI, engagement, and expected development this 2023.
14. The most expensive cost per click (CPC) is on Instagram at $3.56.
(WebFX)
They say nothing good ever comes for free, which is true for Instagram ads. The platform has an edge on guaranteed engagement and ROI, so their ads come at a higher price.
15. Concerning reach, conversion rates vary between 0.30 and 2.6%.
(Bazaarvoice)
This data shows that brands with a more extensive reach on Instagram often see more excellent conversion rates.
The researchers also discovered that brands with smaller following sizes had more excellent reach rates.
👍 Helpful Articles: More ways exist to maximize Instagram as an advertising platform. Check out these Techjury articles to learn more.
Snapchat Advertising ROI Statistics
You may reach a young audience on Snapchat who are prepared to make severe purchases upon seeing advertisements. In the US alone, 75% of Snapchat users are between 13 to 34.
The good news with Snapchat is it comes with ad alternatives accommodating practically every price range. That's why even a small social media advertising budget can go far on this unique and engaging app.

Moreover, Snapchat advertisements can be set up and run in less than five minutes. They are designed to help you generate interest, attention, or transactions.
To convince you further, here are more insightful Snapchat ROI statistics:
16. Over 57% of businesses post video advertisements on Snapchat.
(SocialPilot)
Snapchat ads are often set to the side, but the platform offers several types of ads:
Story ads
Collection ads
Commercial ads
Dynamic Collection ads
Single image or video ads
Among the types of advertising offered on Snapchat, the site often sees better levels of interaction with short videos. That leads to more than 57% of businesses posting video advertisements on the platform.
Single-image advertising may be offered on Snapchat, although the site often sees better levels of interaction with short videos.
🎉 Fun Fact: Marketing on Snapchat is advantageous since it reaches 39% of people globally in the 18 to 24 age range.
17. Snapchat ads are watched with the sound on in 64% of instances.
(TheSocialSheperd)
The majority of social media video advertising will include sound, whether it be speech or background music.
There is a strong probability that your audio will be heard by individuals who watch them since 64% of Snapchat advertisements are watched with the sound on.
That said, don't just focus on your advertisement's visuals. Incorporate an inviting voice-over or short music to increase engagement, leading to higher ROI.
18. 55% of Gen Z can recall an ad 0 to 2 seconds after watching it.
(TheSocialSheperd)
This is one of the most eye-catching Snapchat statistics since it reveals much about the younger age that dominates the app. After seeing only 0 to 2 seconds of an ad, 55% of GenZ (those born between 1997 and 2012) can remember the advertisement.
That simple aspect can help a business make a sale. However, you must ensure that those first 0 to 2 seconds are worthwhile and will leave a mark on those who see it.
19. Snapchat ads running 5 to 6 seconds get the highest results.
(UpBeatAgency)
Snapchat's content focuses on keeping videos short, informative, and fleeting. In this way, users can also remember the ad quickly, and it piques a user's interest in the brand or product.
Whatsapp Advertising ROI Statistics
WhatsApp Business app is ideal for businesses and brands to boost their ROI. Through personalized data advertisements, WhatsApp can provide the following results:
Earn revenue
Secure customers
Improve services and audience reach
Gain traction through customer service
With these qualities, WhatsApp Business gathered 283.5 million downloads in 2022, which 175 million users access daily.
20. WhatsApp has the most open rates compared to other platforms at 98%.
(AISensy)
Compared to emails and SMS, WhatsApp has a higher open rate. Despite widespread use, emails and SMS only have a 21.33% open rate. Meanwhile, WhatsApp has 98%.
That means 98 of each hundred messages delivered are read. This results from WhatsApp's widespread usage as a messaging service, with over 2.2 billion users globally.
21. Click-through and conversion rates of up to 45% to 60%
(SmatBot)
In social media advertising, having a high open rate is not enough. Consumers must also deliver conversion.
When it comes to SMS and email conversion rates, they stay at a pitiful 2% to 5%. However, WhatsApp defies that by converting 45% to 60% of users. Moreover, the platform gets 44 to 60 leads for every 100 messages.
Ultimately, these data show a remarkable accomplishment for firms on WhatsApp, significantly impacting their real ROI.
22. Search volume on WhatsApp has grown by 24.2% year-over-year.
(DataReportal)
The use of WhatsApp has increased by 24% yearly. This demonstrates that the app is expanding and outperforming websites like YouTube, Facebook, and Google.
23. 175 million customers use WhatsApp to connect with businesses.
(Twitter, Will Cathcart)
WhatsApp CEO Will Cathcart says 175 million people communicate with companies daily on WhatsApp.
In the same Twitter thread where he discusses WhatsApp privacy for individuals and businesses, Cathcart also reveals they are for helping businesses thrive. They achieve that by creating helpful tools within the app.
Also businesses want tools to quickly and effectively respond to those messages. It's too hard today and features like Shops and Pay can help people buy things they want from businesses on WhatsApp.

— Will Cathcart (@wcathcart) January 8, 2021
Bottom Line
Choosing the right social media site for advertising your business is essential. Social media has become a meaningful way for companies worldwide to promote their brands and services.
Moreover, every business, big or small, should adapt to the latest marketing trends, as digital marketing and the latest trends are the best way to boost ROI.
Companies should set some time to review the latest data analytics once a month to look at the latest trends in ROI to increase profit and invest in the latest technology and platforms.
FAQs.
---
ROI stands for Return on Investment. It is a performance metric used to assess an investment's efficiency or the efficiency of many distinct assets. Your social media ROI formula is
ROI = Profit / Cost of Investment.
How do you assess social media ROI for your company?
There is no one-size-fits-all strategy for calculating social media ROI for your company. Each brand has different objectives. Ultimately, it will depend on your brand's priority.
How can I measure the ROI of social media?
The outcomes of a business's social media activities, such as page views, conversions, and engagement, may be used to determine social media ROI.
What are the advantages of measuring social media ROI?
Measuring social media ROI may lead to more transparent decision-making, a better knowledge of consumer demands, and higher advertising effectiveness.
Leave your comment
Your email address will not be published.
You may also be interested in.