-> Published on: 12-04-2023







-> Benefited Readers - 997 and Counting
Watch NBA Online From Anywhere [Free & Paid Sites]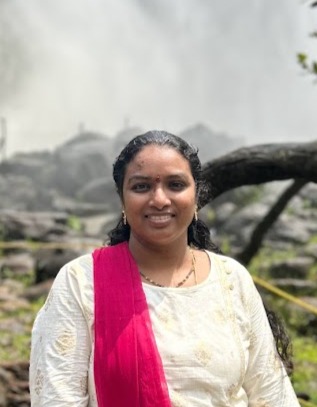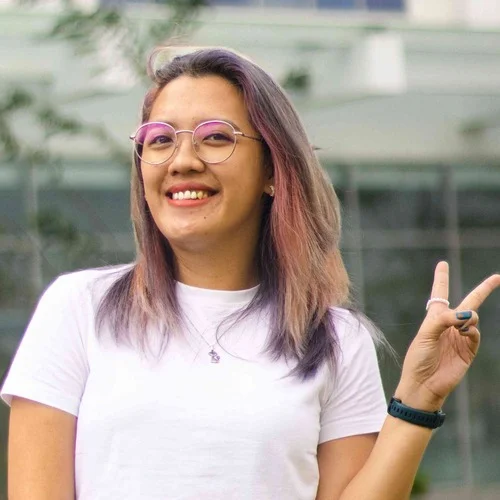 Girlie Defensor
Joined June 2023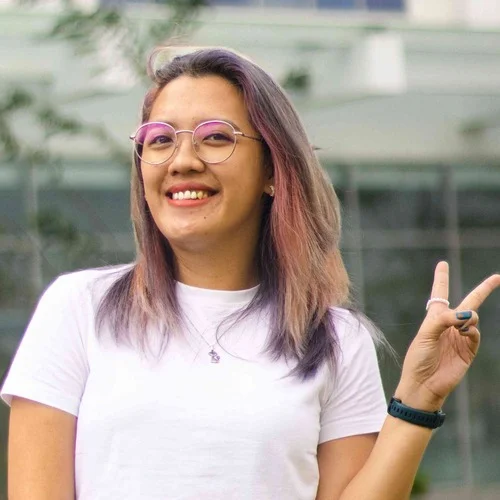 Girlie is an accomplished writer with an interest in technology and literature. With years of experi... | See full bio
Live sports are no longer restricted to TV or cable. Through various online websites, around 57.5 million US viewers watched digital live sports more than once monthly in 2021.
With the help of technology and a VPN, NBA fans can now stream their favorite games from anywhere. Here's a guide on how to watch NBA games online.
Read on to learn more.
🔑 Key Takeaways:
Technology has revolutionized entertainment, making it possible for anyone worldwide to watch NBA games online, allowing broader access to the culturally influential game.
You can stream NBA games online through official sources, popular streaming sites, regional sports networks, and free streaming sites.
To ensure security and bypass geo-restrictions when watching NBA, a Virtual Private Network (VPN) is recommended, with ExpressVPN and NordVPN being top choices for bandwidth retention and protection.
4 Ways to Stream NBA Online
With the number of people using the Internet, it's no surprise that even sports channels are accessible in almost all web browsers.
Streaming offers a lot of advantages, such as:
Watching videos without having to download
Instant viewing
Lots of options
No need for extra memory space
The benefits are endless. So much so that 78% of US households subscribe to at least one streaming service. Streaming on the go has become today's norm – even for sports.
Below are four ways to watch the NBA online:
1. Stream NBA from Official Sources
All NBA broadcast rights are split among these four networks. Fortunately, you don't have to sign up for cable service to get some of them, as they also offer standalone subscriptions.
Let's take a look at each one.
NBA TV
NBA TV is the most reliable option to watch NBA games online since it owns most rights to broadcast live games. It is available through NBA.com and the NBA mobile app.
Its primary streaming offer is NBA League Pass. You got three options for premium plans — Team Pass ($89.99/season), League Pass ($99.99/season), and League Pass Premium ($129.99/season).
ESPN
ESPN+ offers a variety of sports broadcasts, including NHL, MLB, NFL, and NCAA events. Its app supports several devices such as smart TVs, Roku sticks, FireSticks, set-top boxes, and mobile.
A standalone ESPN+ subscription costs $6.99 per month. You can also use the app if you have an existing cable provider with ESPN in the channel lineup.
TNT
TNT produces a lot of content aside from sports. But unlike NBA TV and ESPN, you need to be in a partner cable provider to access the TNT app.
You can also get it through other streaming channels such as Hulu — its ad-supported plan is $7.99 a month and $14.99 with no ads.
ABC
ABC is important for NBA fans since it shows regular season games and the much-awaited NBA finals. The ABC app is also compatible with most streaming devices.
Like TNT, you must have an account with a partner cable provider to access its app.
2. Use Popular Streaming Sites
If you want something that offers all four networks – ABC, ESPN, NBA TV, and TNT, you can subscribe to one of these streaming services:
Sling TV
Starting at $20 for the first month, you'll get access to ESPN, TNT, and ABC. You can add $11 for the Sports Extra to get NBA TV and more. You can also purchase NBA League Pass as an add-on through Sling TV.
Youtube TV
Youtube TV offers a great selection of sports channels on top of ESPN and NBA TV. It costs $62.99 per month for the first three months. You'll have access to 100+ live channels, including:
They also offer sports add-ons like NBA League Pass, Fox Soccer Plus, and Sports Plus.
3. Watch Through Regional Sports Networks
DirecTV and DirecTV Stream are top regional sports networks (RSN) that show some in-market games. They both have streaming options that rely on the user's zip code.
Let's take a closer look at each one.
DirecTV Stream
Directv Stream works like a traditional cable service but is internet-based. You can opt for a streaming box (the Gemini) or stream through the DirecTV app.
DirecTV Stream's CHOICE ($99.99/mo.) package includes NBA TV, ESPN, TNT, and ABC. CHOICE has 105+ live channels, including the RSNs depending on your zip code.
DirecTV
The CHOICE package is just $84.99, with the same channel line-up as DirecTV Stream. The difference is DirecTV works with a satellite dish.
It's more expensive than DirecTV Stream because of the extra fees for satellite equipment. But you can also stream with the DirecTV app to enjoy all channels in your TV package.
4. Go to Free Streaming Sites
If you also do not want to spend on subscription fees, we listed free websites that you can use to watch NBA games live.
Here are some options for free NBA live-streaming:
Reddit NBA Streams - Redditors organize the streams here. Although some streams sometimes do not work, Reddit NBA Streams is still a reliable site with fewer ads.
NBABite - NBABite is a clean-looking site offering a wide range of sports. Live streams have varying quality, so remember to check your bandwidth.
VipBox TV - VipBox TV should be completely free. However, if it's your first time streaming, it will ask you to sign up and provide your card info.
You will need a VPN to watch NBA. Official and popular streaming sources are exclusive for US viewers only. The same goes for regional sports networks. People outside the US will require a VPN for that.
✅ Pro Tip
Unfortunately, Internet service providers (ISP) actively block free live-streaming sites. These sites may also come with malware that can wreak havoc on your device.
Always have an antivirus on hand to keep your device safe.
A Virtual Private Network (VPN) will help you avoid earning a copyright infringement notice from your ISP when you access free live streams. A VPN also solves your problems with geo-restrictions when using official streaming sites.
Alternatively, some web browsers have built-in VPNs, and installing one on your browser is possible.
Now the question is, which VPN should you pick? Let's discuss that in the next section!
Best VPNs for Watching NBA Online
Broadcast limitations can result in game blackouts in certain areas. In these cases, connecting to a VPN with a different server helps circumvent geo-restrictions.
VPNs also hide your browser activity from your ISP by changing your IP address. While it's very rare for them actually to report users for copyright infringement, the added layer of protection of a VPN certainly helps.
However, switching IP addresses and rerouting traffic can reduce speed. It is important to read the terms and conditions before installing any VPN.
Here are the best VPN providers for bandwidth retention:
ExpressVPN
Pros

Cons

Fast across all servers
Highly secure with military-grade encryption

Slightly more expensive than the competitors
ExpressVPN costs $6.67 monthly if you get a one-year plan. Known to provide high-speed connection, it can retain up to 85% of bandwidth. ExpressVPN also lets you experience simultaneous connections.
NordVPN
Pros

Cons

Consistent speed
Over 5000 servers
Offers free 30-day trial

Installation issues with iOS


NordVPN has the highest number of servers. It can retain up to 80-85% of bandwidth. For as low as $3.99 per month, you can enjoy the security a VPN can offer, plus an ad-blocking feature. It even offers a free trial with a 30-day money-back guarantee.
Here's how to watch free NBA games and work around blackouts:
Download and install the VPN. We recommend NordVPN for a more stable connection.
2. Sign up for an account and choose a subscription plan.
3. Launch the NordVPN app, then connect to a server.
4. Open your browser and go to your preferred NBA streaming website.
✅ Pro Tip
If VPNs are not legal in your area, check out these articles for alternatives:
How to Find Fast Proxy Servers
Bottom Line
Technology has come a long way. From traditional cable and TV services to mobile and online streaming, innovations are never-ending, especially for entertainment.
With how popular and culturally influential the NBA is, nothing can stop people from discovering new ways to access it.
Now, anyone can watch their favorite NBA game online from anywhere in the world.
FAQs.
---
No. NBA TV doesn't block VPNs. However, an IP address from a VPN server can be stopped if it becomes too suspicious or has multiple users. Just switch to a different server to continue streaming.
NBA game highlights and news are being uploaded on Youtube for free. If you want the full experience, you can subscribe to Youtube TV.
What is the best NBA free stream site?
Streaming sites can all be taken down anytime, so it's hard to pick which one's the best. The first thing to do is choose a site with fewer ads and without additional plug-ins.
Leave your comment
Your email address will not be published.
You may also be interested in.