-> Published on: 01-06-2023
WooCommerce Usage Stats: Know The Latest Insights In 2023!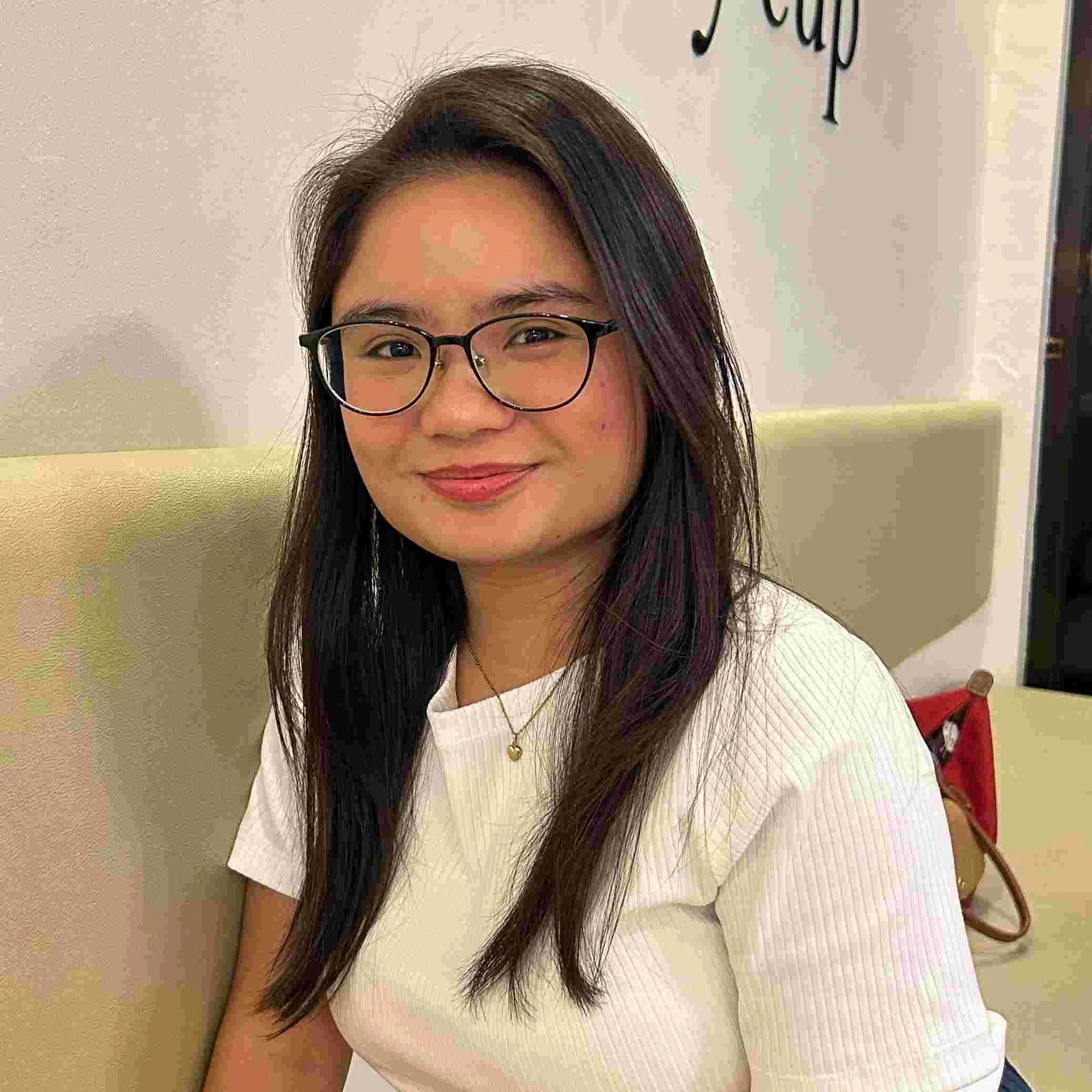 Lorie is an English Language and Literature graduate passionate about writing, research, and learnin... | See full bio
There are over 26 million e-commerce sites worldwide, and more are being created daily. Of these sites, WooCommerce is the most utilized. Even people who lack online business experience can easily use this e-commerce platform.
Many e-commerce platforms are available to help you build your online store. However, WooCommerce stands out for a reason. Below are essential WooCommerce Usage statistics you need to know to develop your online store.
How Many WooCommerce Stores Are There?
There are approximately 2 billion websites worldwide. As of May 2023, over 5.9 million live websites use WooCommerce to build and run online stores.
WooCommerce is a trendy, open-source platform favored by entrepreneurs of all levels. It's popular among small businesses and startups because it's free and easy. Even those without experience in the online industry can use it effectively. At the same time, WooCommerce is also a helpful tool for large businesses because of its advanced customizations and scalability.
Whether you own a small or large business, this WooCommerce can get your business online. Here are helpful usage statistics you'll want to know about it:
WooCommerce Usage Statistics
Because a website's credibility is 75% influenced by its design, many business owners have embraced WooCommerce because it simplifies the building and designing process. This tool also lets you manage content, run your business, and reach potential customers.
The following usage statistics can help you learn more about WooCommerce:
1. 29% of all e-Commerce websites use WooCommerce.
(w3techs, Website Builder)
In 2023, WooCommerce still holds the most-used e-commerce platform title. There are over 26 million e-Commerce sites globally, and 29% use WooCommerce.
WooCommerce's system makes these things easy but remains flexible and open to endless customizations. There are also convenient features like delivery updates, inventory management, and shipping integrations.
2. Over 5.9 million websites use WooCommerce.
(Built With)
Specifically, 5,981,607 live and active websites leverage WooCommerce. All these websites are online stores selling varying products and services.
If the count includes online stores that once used WooCommerce in the past, it will double and reach 13,670,171. For this reason, this platform remains the most popular and reliable tool for online businesses worldwide.
3. WooCommerce is used in 3.59% of all top sites.
(BuiltWith)
According to BuiltWith's report, 3.59% of all the top 10,000 sites on the internet are powered by WooCommerce. Furthermore, WooCommerce-powered websites cover 3.62% of the top 100,000 and 4.66% of the top 1 million.
Some of these top WooCommerce sites are:
Webinars.edweek.org
Amnesty.org
Great78.archive.org
Visualcapitalist.com
Mercantile.wordpress.org
Most of the top websites mentioned also use WordPress. In fact, more than 810,000,000 active sites use the CMS as of 2023.
4. More than 6,000 WooCommerce Sites offer over 250,000 products.
(Store Leads)
Most WooCommerce websites sell around 1 to 9 products. 1,471,842 stores carry this number. However, among them are 6,704 mega stores that sell 250,000 to almost a million products– a testament to WooCommerce's performance.
5. There are at least 30,000 downloads of the WooCommerce Plugin daily.
(WordPress)
With over 5 million downloads, WooCommerce is among the most popular WordPress plugins, with an additional 30,000 new downloads daily.
The plugin has over 4,000 reviews. It also has a general rating of 4.5 stars out of 5, which is well within the "purchase" range. According to review statistics, customers are likelier to buy or download something with ratings of 4.0 to 4.7.
6. 817 extensions are available at WooCommerce for maximum customization.
(WooCommerce)
WooCommerce's official site offers 817 extensions for websites. The platform itself made 69 of these extensions. These extensions come with extra features to your store, similar to a WordPress plugin.
WooCommerce Demographic Statistics
If you're still on the fence about WooCommerce, the following insights can help you decide whether to use it. Here are the latest data about WooCommerce demographics.
7. 79% of people shop online at least once every month.
(Forbes)
Online shopping has grown drastically, especially when the pandemic happened. In 2023, there were 300 million online shoppers in the US alone.
Around 79% of shoppers buy from online shops at least once a month. Most of them even shop more frequently online. This vast demand has helped explode WooCommerce's popularity.
8. 14,354 WooCommerce sites earn more than $100,000 in revenue.
(BuiltWith)
Around 14,354 WooCommerce websites currently have more than $100,000 in sales revenue. The combined income from all WooCommerce sites totaled $10 billion in 2018 and $11.8 billion in 2019. Eventually, the popular e-commerce platform surpassed the 20 billion mark in 2020.
The gross merchandise volume data shows how many high-income businesses rely on WooCommerce to run and manage their businesses.
WooCommerce Usage Trends Statistics
Analyzing trend statistics can help predict what can happen, especially when you count on historical and present data. Here are some helpful WooCommerce-related trends that may be able to help you:
9. WooCommerce almost doubled from 3 million in 2018 to 6 million in 2023.
(BuiltWith)
In 2018, more than 3 million websites leveraged WooCommerce. And in 2023, this e-commerce tool ballooned to nearly 6 million websites. Within a short period, WooCommerce proved to be a valuable tool for all business owners.
10. There are over 240,900 searches per month for Woocommerce.
(Semrush)
WooCommerce has been garnering steady search volumes. The platform has been searched for more than 240,900 times per month. The constant interest in this WooCommerce is not likely to slow down.
11. WooCommerce Development Agencies are becoming high in demand.
(Google Trends)
Currently, there's a growing trend for WooCommerce development agencies. Businesses hire these companies to build their online stores on this e-commerce platform.
The keyword WooCommerce Development Agencies has even seen a 4,000% growth recently. Many people seek agencies to help them create a website using WooCommerce.
Conclusion
With more people shopping online, the development of e-commerce is higher than ever. The statistics show how reliable WooCommerce is for business owners. It's ideal for creating an online store since it dominates the e-commerce platform market. Beginners can easily use it, and large businesses will also find it reliable.
FAQs.
---
What Percentage of Websites Use WooCommerce?
3.5% of all websites use WooCommerce. That's 35 WooCommerce websites for every 10,000 and 3,500 for every million.
How Many Websites Are Using WooCommerce?
Currently, 5,981,607 live websites are using WooCommerce. If we consider the historical data, there will be a total of 13,670,171 websites that used and continues to use such.
What Is the Usage of WooCommerce?
As an open-source e-Commerce platform, WooCommerce is mainly used to create online shops. It turns any website into an online store that supports all e-commerce features.
Leave your comment
Your email address will not be published.
You may also be interested in.