41 Curious AliExpress Market Share Statistics for 2023
Reading time:
23 min read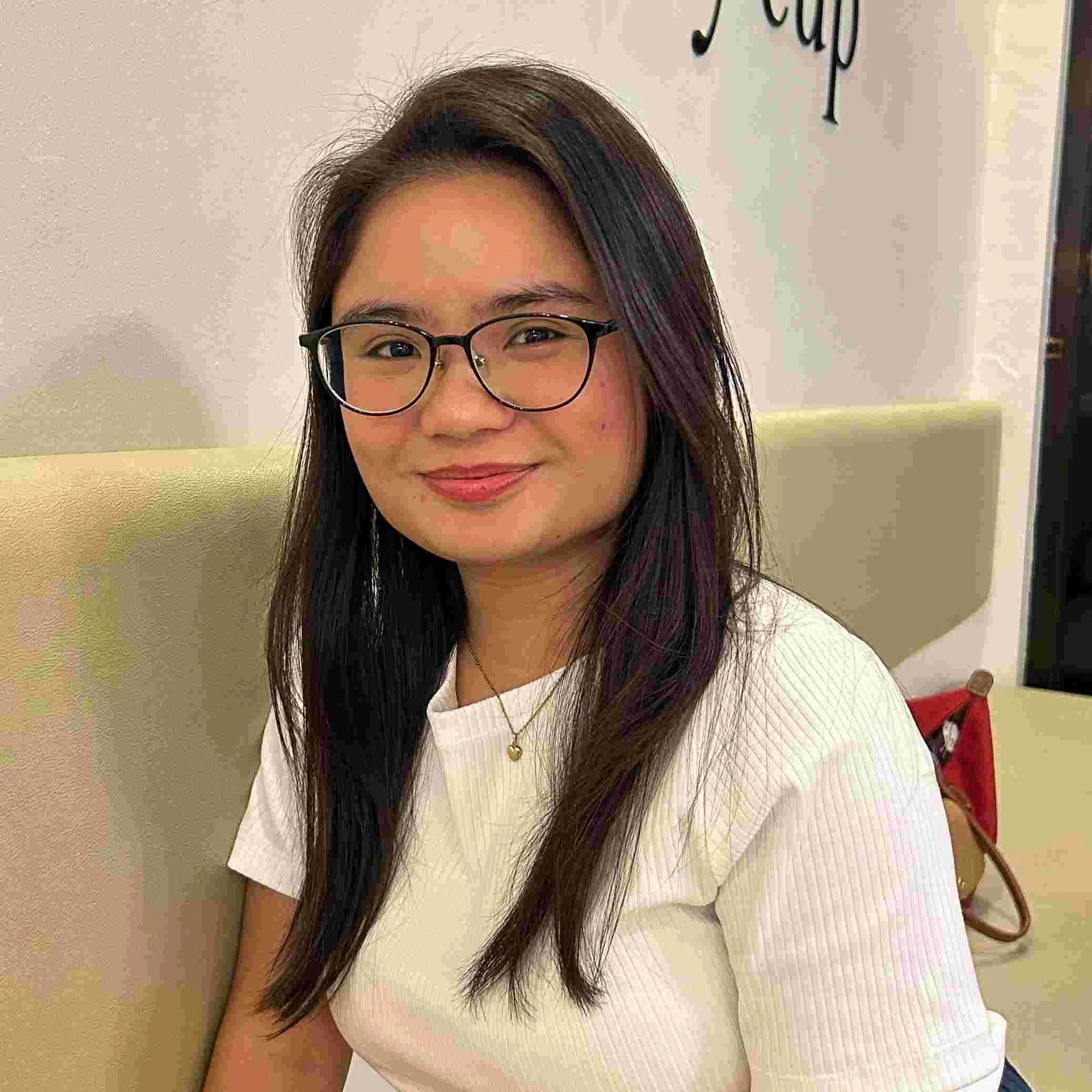 Lorie is an English Language and Literature graduate passionate about writing, research, and learnin... | See full bio
From boyfriend pillows, realistic Putin masks, and Donald Trump toilet brushes, AliExpress has everything you need and more. Aside from its' quirky reputation online for being a treasure trove of weird finds, AliExpress is one of China's biggest marketplaces.
Driven by the rise of e-commerce during lockdown-induced shopping sprees, AliExpress shows growing infiltration of the US e-commerce industry. While Amazon still holds dominion over the US e-commerce industry, Alibaba is slowly tapping into the American market due to its cheap finds and reselling potential for businesses.
If you're curious just how far AliExpress has reached, check out market share statistics and facts below.
Editor's Choice
AliExpress had 150+ million buyers as of December 2020.
Singles Day's volume for merchandise was $74.1 billion in 2020.
Spain's AliExpress brought in a revenue of $31.73 in 2020.
Alibaba accounted for 53.3% of China's eCommerce retail market in 2020.
AliExpress plans to increase its cross-border clientele to 30 million by 2030.
The new store opening rate on AliExpress increased by 132% in 2020.
There were 528 million visitors on AliExpress as of January 2021.
Direct traffic on AliExpress was 60% as of January 2021.
Intriguing AliExpress Statistics
You probably know about Amazon's Prime Day. The Alibaba group takes advantage of another holiday that occurs every November 11, Singles' Day. Interestingly enough, Single's Day is named the way it is because of how it is written, 11/11.
Now the day is less about relationships and more about shopping. Comparable to the US's Black Friday and Cyber Monday, Single's Day is now the world's largest shopping extravaganza.
The platform is full of unique quirks that make it popular with the Chinese and the rest of the world, setting it apart from its competitors.
Check out the statistics below to see how AliExpress stands in the market, its global reach, and its popularity.
1. 2020's Single's Day sales volume for AliExpress was $74.1 billion.
(Statista)
Single's Day, a.k.a. Bachelor's Day, is a holiday that Chinese students started in 1993 to celebrate being single. It became so prominent that Alibaba turned it into a 24-hour sales day in 2009.
The holiday has become an online frenzy that its founders would have never imagined decades ago. Now, a big company like AliExpress uses it for one of its most extensive sales campaigns.
3. Most e-commerce companies spend 1-2 weeks advertising before their event.

Not Alibaba.

Thousands of Influencers around the world start talking about the Single's day sale MONTHS in advance. pic.twitter.com/C2lsg5W2Fg

— Luke Sophinos (@lukesophinos) December 15, 2022
AliExpress sales statistics show that as of November 2020, the Asian e-commerce giant had made almost $75 billion in consumer spending.
Now, that's way more than shopping campaigns like Black Friday or Cyber Monday make in a day, making the Chinese sales day the most profitable in the world.
2. As of the last quarter of 2020, AliExpress had more than 150 million buyers.
(Alibaba)
It has managed to position itself as a leading B2C platform. Since its inception in 2020, its customer base has grown steadily. As of Q4 of 2020, the company had over 150 million buyers.
The simplicity and affordability of purchasing directly from suppliers rather than physically visiting a mall distinguish websites like AliExpress from other online marketplaces.
3. 528 million people visited AliExpress in January 2021.
(Similarweb)
As of the first month of 2021, over 500 million people had visited the AliExpress website. The traffic has remained relatively the same since December 2020, both on mobile web and desktop.
In 2022, mobile devices accounted for 60.66% of website traffic, compared to PCs and tablets, at 39.34%.
Being a mobile-dominant country, most Chinese users use smartphones more than other devices. 99.3% of China's population uses mobile services.
On average, potential shoppers visited about seven pages. While people's average daily screen time amounts to 6 hours and 37 minutes, the average duration per visit to the platform was 6 minutes.
Kudos to the Chinese online mall because the median benchmark for most website visits is only 2-3 minutes.
4. 53% of all Chinese digital retail sales came from Alibaba in 2020.
(Investopedia)
In the AliExpress vs. Amazon war, Amazon was the undisputed champion in the US.
To put it into perspective...

Amazon has:
1) More market share
2) Better infrastructure
3) More warehouses

But its largest Prime Day sale revenue to date was $11.9B.

Even today, Amazon hasn't been able to get even remotely close to Alibaba's 11.11 Singles Day Sale. pic.twitter.com/J5nChV84au

— Luke Sophinos (@lukesophinos) December 15, 2022
However, global digital retail sales tip the scale towards AliExpress, which Alibaba Companies founded.
AliExpress' secret to success is a combination of many factors. However, its popularity is attributed to a simple but compelling value proposition.
In the platform, buyers can connect, buy direct and buy cheaper. Users from anywhere globally can open an account and open a retail pipeline directly to and from China.
5. By 2030, AliExpress will have increased its international clientele to 30 million.
(Beijing Review)
The Chinese international e-commerce trader is growing by the day. Predictions show that by 2030, AliExpress will increase its cross-border customer base to 30 million.
Expanding to South America, Europe, and the Middle East will play a massive role in bringing the online mall in front of more buyers' eyes on an international level.
The company also plans to amplify its localization in Poland, France, Spain, South America, the Middle East, and the Netherlands to attract more buyers.
With European countries' loyalty to Western brands, such plans will be difficult to achieve, but it's a challenge that Alibaba anticipates and plans for.
6. In 2020, new stores on AliExpress's cross-border platform increased by 132%.
(Beijing Review)
March 2020 saw a 132% rise in new stores in the international e-commerce arena.
Most investors were foreigners, which was a huge surprise considering that the world was grappling with the effects of COVID-19.
With more brands and options, AliExpress is better at cementing its place in the international market.
7. In 2020, the AliExpress Spanish version earned the company $31 billion.
(Insider Intelligence)
In 2020, the European AliExpress branch delivered significant profits, closing in with big competition such as Amazon in recent years.
The company's Spanish division brought in over $30 billion in the same year. Due to its outstanding performance in the country, AliExpress is well on its way to boosting its e-commerce growth to be one of the highest in the region.
The popularity of AliExpress in the country is due to more price-conscious Spanish consumers. Many opt for AliExpress over other competition due to its budget-friendly offerings.
What Do People Buy on AliExpress?
AliExpress offers everything from pieces of furniture to clothing. Still, it's their cheap computer electronics and technology that people buy the most.
Learn more about the platform's most frequent visitors and sales categories.
8. Russia contributed about 9% of the traffic on AliExpress in 2021.
(Similar Web, Alizila)
Russia is the company's number 1 traffic source, with about 9%. Other notable nations in this area are Spain with 8% and France with 7%.

The amount of traffic contributed by Russia for AliExpress is impressive, even if the platform only launched in the country in 2010.
AliExpress's popularity in Russia can be attributed to its geological proximity and the favorable trade relationships between Russia and China.
9. AliExpress has 13 product categories as of 2021.
(Alimshake)
If you're looking for an online superstore with various product options, AliExpress got you covered.
It has over 10 classifications, each of which has its subdivisions. A few of them are:
Women's and men's fashion
Jewelry and watches
Home improvement and tools
Computer, office, and security
Beauty, health, and hair
Given the variety of products offered by the platform, a one-stop shop seems a fitting title.
10. With 89,000 copies sold, the iPhone tempered glass was the item that had the most sales in 2020.
(My Basis)
Most of AliExpress's trending products were phones and fashion accessories, followed by jewelry.
It's easy to understand why there have been so many sales—the website offers some of the lowest pricing.
11. AliExpress's traffic to Europe increased by 20% in 2020.
(Financial Times)
As you may know, there was a massive shortage of protective gear when the pandemic first hit. Even major e-commerce sites like Amazon or eBay couldn't handle the demand.
Online retail sales in 2022:

India 🇮🇳: $150 billion
Europe 🇪🇺: $800 billion
USA 🇺🇸: $1 trillion
China 🇨🇳: $2 trillion

Chinese companies like Alibaba and apps like WeChat have mastered the art of e-commerce or "e-tail".#economy pic.twitter.com/BxsLYwgwAs

— S.L. Kanthan (@Kanthan2030) February 1, 2023
AliExpress.com managed to bridge the gap between the factories and consumers by making the products readily available. The company also heavily advertised in Southern Europe to attract more clientele, which eventually paid off.
Compared to previous years, visitors flocking the site rose by 20%.
The platform sure has a long way to cement its place among European users' go-to online retail outlets. However, recent efforts had positive impacts and boosted the process.
12. AliExpress Spain will make $40 billion by 2023.
(Insider Intelligence)
Spain's sales revenue will grow by $8 billion by 2023. Since entering the Spanish market in 2019, it has continued to do well compared to Amazon, its biggest competitor.
The company's retail sales grew by 12% in 2020. By 2023, its regional income will increase by $8 billion.
Industry experts attribute the growth to its pocket-friendly prices, which the Spaniards welcomed with open arms as they are conscious about spending.
As worldwide consumers grapple with the effects of the COVID-19 pandemic, cheaper online retail options like AliExpress have the opportunity to garner more customers.
The AliExpress App
62% of mobile phone users report having purchased something using their devices. Due to the market's mobile dominance, AliExpress takes advantage of its on-the-go client base to bring more products to consumers.
See the statistics below and learn more about how the AliExpress app helped the platform grow.
13. The AliExpress App attracted 104% of new users.
(Google)
Statistics confirmed that AliExpress users visit twice as many pages when they browse the app than on the web.
Apart from piquing their interest, the platform also gained a higher conversion rate of 82% for app users with iOS devices. There are more than 1 billion active iPhone users worldwide.
The numbers confirm that not only does AliExpress see more visits, but users are also actually viewing more products, increasing chances for sales. Moreover, mobile transactions account for more than 67% of all e-commerce.
14. The AliExpress mobile app is Russia's number 1 Android shopping app.
(Similar Web)
Russian iOS users have other favorite shopping apps. The AliExpress app is the fourth choice for iPhone users.
AliExpress isn't the most popular purchasing destination in America, as suggested by earlier figures. It doesn't rank in the top 5 on iOS or Android.
The app is just one of the tools you can use to bring financial benefits to your business. That said, business owners should consider selling products across various platforms and not solely on AliExpress.
💡Did You Know?
Amazon is the biggest online retailer in the world. It has 300 million users, twice Russia's entire population. However, it doesn't deliver to Russia. However, several prominent online e-commerce stores are filling the gap, such as:
Ozon
Wildberries
Yandex Market
DNS
AliExpress
How Much Money Does Aliexpress/Alibaba Make?
As of June 2023, the Alibaba Group of Companies is the 38th most valuable company worldwide by market capacity. The company has also mastered the ways of B2B and B2C commerce through its efficient use of online sales portals.
However, there's more to the company's ranking, as seen in the revenue, market worth, and traffic statistics below.
15. In 2020, Alibaba's revenue was 509 billion yuan (About $72 billion).
(Statista)
The consolidated income from Alibaba group subsidiaries was worth over $72 billion as of the 2020's fiscal year. That's $45 billion more compared to 2010's proceeds.

The numbers support the revenue and market value of Alibaba Group Company over time.
16. Alibaba's Gross Merchandise Value (GMV) reached $1 trillion in 2020.
(Business Wire)
In the fiscal year ending March 2020, AliExpress revenue for GMV reached a historic $1 trillion.
According to the company's CEO, Daniel Zhang, its 960 million customer base worldwide allowed digital sales to continue to rise amidst the pandemic.
Ordering online was the way to go during the 2020 shutdowns when physical retail establishments were off-limits and social distancing was implemented.
💡Did You Know?
Gross Merchandise Value is the total valuation of products sold via e-commerce platforms or customer-to-customer transactions.
Businesses use the calculation of GMV to measure their companies' growth or their site's use to resell products owned by other parties.
17. China experienced a 145% price appreciation between 2019 and 2020.
(Trefis)
China's commerce has grown in the last decade thanks to its homegrown factories. By 2020, Alibaba was reaping the benefits, and its price appreciation grew by almost 150%.
With products manufactured and supplied locally, many business owners had the opportunity to grow their market both domestically and worldwide.
18. AliExpress is worth $3.63 billion as of February 2021.
(µStat)
According to µStat and Mustat, the company earns over $18,511 daily from advertisements. The CPC banner ads make the website $6.75 million a year.
With this result, marketers in charge of such ads are likely in their office chairs with broad smiles.
The rise of digital retail over the COVID-19 pandemic also contributes to the effectiveness of digital advertisements.
19. Alibaba was worth around $484 billion in 2020.
(YCharts, Macrotrends, Yahoo Finance)
Alibaba's valuation was over $480 billion in market capitalization in 2020. That's almost twice as low as Amazon's.
Although the two companies have different approaches toward their customers, their goal is the same: to have a more significant market share.
If Alibaba holds its first place in China, things will improve. Holding its local consumer power while establishing a wider international could do wonders for AliExpress' market worth.
20. The retail sector in China increased by 10% by the last quarter of 2021.
(Global Times)
Overall retail sales dropped by 3.9% year on year in 2020. However, industry experts predict things will improve in 2021 with more than 10% positive growth.

As communities open back up after the pandemic, people will look for more products to use daily— sparking higher sales for digital retail platforms.
21. As of 2021, AliExpress's direct traffic was 60%.
(Similar Web)
Direct traffic is an important metric because it helps you determine the legitimacy of your visitors. Almost ¾ of visitors on AliExpress were from the avenue.
Searches accounted for almost 20%, while referrals contributed 8% of the website's traffic.
Knowing where the platform's traffic comes from could help executives tailor marketing plans accordingly.
22. YouTube brought in 53% of AliExpress's social network traffic as of January 2021.
(Similar Web)
A January 2020 AliExpress analysis revealed that the website got 4.49% of its traffic from social media. Of the figures, Facebook brought in about 26% of visitors, while Vkontakte contributed around 25% of Alibaba's social networking site traffic.
Considering the many affiliate links passed around through YouTube, and the extensive tech review industry in the platform, this statistic isn't surprising.
Alibaba vs. Amazon
Alibaba is the most prominent Chinese Amazon competitor.
Besides its base locations, Amazon has a 16-year headstart in the e-commerce industry. It favors sellers who want to build a brand and connect with customers. While AliExpress might be preferred for buyers who want to get goods from the source and eliminate the middleman.
Find out more about both companies' employees, retail sales, and global reach through the statistics below.
23. Alibaba had 117,000 employees in 2020.
(Statista)
The Chinese Amazon competitor has come a long way since 2012, when it only had 21,000 employees. As of March 2020, the company had 177,600 full time-staff on the payroll.
Most workers are in the research and development, customer service, and operations departments.
This e-commerce giant is doing exceptionally well in offering employment opportunities. Alibaba's personnel was way more than Facebook and Yahoo's totals.
A strong workforce also helps Alibaba maintain the quality of its service—an essential feat in today's competitive market.
Alibaba also ranks well on Glassdoor in terms of employee ratings. Current stats show that employee engagement is critical to having a successful business. So far, Alibaba scored a 3.8 out of 5 in reviews left by over 1800 employees.
68% of employees reported they would recommend working at Alibaba Group to their friends, and 56% reported having a positive outlook toward the business. Generally, an attentive company retains 75% of employees for longer.
24. Amazon had over 1 million employees in 2020.
(Washington Post)
The number of online shoppers increased in 2020, forcing Amazon to create 400 thousand jobs. The new positions were in the delivery and warehouse departments.
The company's online orders went through the roof during the pandemic. Therefore, it had to hire more staff to cope with the influx of digital orders.
On the other hand, a series of layoffs rocked US tech companies in late 2022. Amazon let go of 27,000 employees from November 2022 to March 2023 to save on costs.
25. If Amazon has Kiva, Alibaba has Xiaomanlv.
(Alibaba Cloud Community)
Amazon has doubled its efforts in robotics and now has hundreds of thousands of robots in its many facilities worldwide. Most notably, their Kiva Robots move shelves around for quicker, more efficient stowing and picking of products.
Alibaba is no stranger to robots, either. After all, China has the most robots globally, with 14 million units.
Alibaba Group's Xiaomanlv autonomous robots made their 10 millionth delivery in June 2022. Translating to "little donkeys" in Mandarin, the robots have been making driverless deliveries since 2020, mostly to university campuses.
The robots aim to fill the gap in last-mile deliveries that account for 28% of the total shipment cost. Using an algorithm that finds the most efficient delivery routes, the robots are 99.9% accurate in navigating their way around streets.
26. Alibaba's TMall sold over 16 million products on Single's Day alone in 2020.
(Practical eCommerce)
During 2020's Single's Day, BABA sold around 16 million items in 24 hours. That's about 500 thousand purchases per second. The goods were from 250 thousand brands and were mainly for domestic use.
Growth of Alibaba Gross Merchandise Value on Singles Day / 11.11, also known as China's Black Friday.

2011: $820 million
2012: $3.04 billion
2013: $5.8 billion
2014: $9.3 billion
2015: $14.3 billion
2016: $17.79 billion
2017: $25.3 billion
2018: $30.8 billion
2019: $38.4 billion pic.twitter.com/DcOW0KxcA7

— Daniel Ahmad (@ZhugeEX) November 11, 2019
As Single's Day is mainly a Chinese holiday, it's no surprise that the hype for online retail sales is primarily on local customers.
27. Alibaba owned an 8.4% global retail e-commerce market share in 2020.
Amazon's global market share is 13.7%, with nearly 200 million people visiting the website monthly.
Still, considering Amazon's long headstart in the e-commerce industry and its influence in Western countries, Alibaba's Group of Companies is in good standing. It has much to gain in future years.
28. Amazon got 4 billion more monthly visits than AliExpress in 2020.
(Web Retailer)
Amazon got more hits in the general product category in 2020. As of February 2020, Amazon had garnered over 5 billion visitors, while AliExpress got around 600 thousand visits.


AliExpress can learn a lot from Amazon, which receives more website traffic.
29. AliExpress ranked 45 globally as of March 2020.
(Domain Name Wire)
As of March 2020, AliExpress's analysis shows that the site ranks 38 in traffic and engagement.
Albeit slowly, the numbers confirm that AliExpress is moving up the ranks and aiming to be among the top companies in the e-commerce industry.
China's Most Significant Online Retail Marketplaces
While Alibaba has some great competitors worldwide, the company is the dominant power in China.
The details below show how the Alibaba Group of Companies conquered the Chinese market and customer records.
30. Alibaba took 69% of China's 2020 online retail profits.
(Investor Insights)
One of Alibaba's main competitors in China is JD.com. According to Goldman Sachs, Alibaba took the lion's share of the market in China in 2020.
As a result, the two companies owned a collective 81% of the total e-commerce retail market. Alibaba's market share was 69%, while JD was a distant second with 12%.
The wide gap between the two companies shows Alibaba's stronghold in the Chinese market.
Read on to learn more about these statistics.
31. Alibaba had 807 million customers in 2020 in China alone.
(Alibaba Group)
In 2018, BABA's customer base was about 600,000. 2 years later, its consumers in China almost hit the 1 billion mark. According to Alibaba's international market, the site had about 190 million customers in 2020.
Considering how fast the numbers are rising for Alibaba's user and customer base, it's safe to say the company is on an upward trajectory in the Chinese market.

32. Alibaba was the most valuable Chinese internet company in 2020.
(Statista)
China's Fortune 500 listed Alibaba as China's number 1 online company as of 2020. At the time, Alibaba was worth 489 billion yuan (about $75 billion).
Second place went to Tencent with 377 billion Yuan (around $58 billion), while Xiaomi took third with 205 billion Yuan ($31+ billion).
Jack Ma must be very proud of his 1999 initiative. After all, the company has come a long way from being a household name in China to conquering the rest of the world.
33. Alibaba made up 65% of China's eCommerce sales in 2020.
(Statista)
More than half of China's e-commerce sales came from Alibaba in 2020.
However, the income came from something other than Chinese clients, as Alibaba's international market also brought in about 23 billion yuan, which translates to around $3 billion.

With Alibaba's success also came a boost for China's e-commerce industry, laying out a win-win situation for the company and the local industry.
Facts About Alibaba You Probably Didn't Know
Jack Ma founded the company in 1999 after being an English teacher. He wanted to use the Internet to help wholesale sellers conquer the digital marketplace.
Apart from this, the details below are everything you need to know about Alibaba.
34. Jack Ma is the wealthiest man in China.
(Forbes)
With a net worth of $39.6 billion, the founder of Alibaba is the wealthiest man in the most populated country in the world.
Jack Ma is also the co-founder and CEO of YT Saver, and his wealth ranks him 21st globally.
However, Jack Ma's glory is something he now enjoys outside of the limelight since he went low-profile in 2020.
35. Alibaba employed farmers as sellers.
(Business Insider)
Back in the day, when the company started, they needed more money to hire professionals. Instead, Jack Ma hired farmers as salesmen, which was still an upgrade from their current jobs, an ideal win-win situation.
This fact shows how much start-ups like these can help communities at the grassroots level: from hiring locals to supporting local business owners to grow through their platform.
36. Jack Ma saw a computer for the first time in 1995.
(Techtimes)
As of today, Jack Ma still uses his computer as an everyday user. He browses the internet and sends emails. However, the founder of a massive tech giant is famous for not being a techie.
He first saw a computer in Seattle in 1995, and his first Yahoo search was "Beer."
However, It makes sense that Jack Ma won't be a techie. After all, he needed a team of technicians to make Alibaba happen.
37. Jack Ma founded AliExpress with a capital of $60,000.
(The Guardian)
He borrowed that money from 17 friends, former students, and colleagues. Most of them were extremely rich in 2020.


Like most start-ups, funding was tight for AliExpress when it started. However, platform investors were lucky enough that the brand took off.
38. Jack Ma was unqualified to work at KFC.
(Techtimes)
When he ended his teaching career, Jack Ma tried to get a job at a Chinese KFC branch but failed.
The funny thing is that he was the only rejected candidate. Out of 24 candidates, 23 were hired.
That's everyone except for the future billionaire. Jack Ma should thank that manager since things turned out for the better in the end.
TWO MORE STORIES:
1. Colonel Sanders founded KFC at age 65..
2. Jack Ma, who couldn't get a job at KFC, he founded Alibaba and retired at age 55. pic.twitter.com/6kjaxOF6CZ

— Coach Khairul | GigVenture 💻 (@khairul01ikhwan) June 25, 2021
Funniest Products on Aliexpress
It's no secret that AliExpress carries an excellent variety of fantastic stuff.
To make it easier for you, here's a list of the few funniest products they have listed on the website.
39. A lightsaber umbrella.
(AliExpress)
For about $15, the Force will be with you, even when it rains.
The price is worth having a helpful tool and a costume prop.
40. Donald Trump's toilet brush
(AliExpress)
296 retailers would gladly sell you such a toilet brush. Some would even throw in toilet paper with Trump's face to sweeten the deal.
At this point, it's safe to say AliExpress has everything a retail service can offer: even a toilet cleaner in the shape of Trump's head.
41. Crying Kim Kardashian accessories
(AliExpress)
From a hoodie with a crying Kim print to a phone case, you can get a crying Kim Kardashian all over you. I wonder if Kanye secretly ordered some.
Whether it's to have the face of the online star in their accessories or to convey the on-point feelings of Kim crying in that episode, customers are welcome to make the purchase and find out.
Wrapping Up
With 5 billion people using the Internet daily, the online retail industry is growing fast, and Alibaba is one of the best examples. The company has since expanded beyond e-commerce and is now a leader in tech and innovation.
While it's difficult to predict AliExpress' trajectory in the future, especially with China and the US fraught relationship, the e-commerce store shows great potential to grow as Amazon's closest competitor.
FAQs.
---
What happens if the seller doesn't ship on AliExpress?
Suppose the shipping is completed after the time specified on the order page. In that case, AliExpress will cancel the order and refund any payments received. You will receive your refund between 3-20 business days.
Why did AliExpress cancel my shipment?
To safeguard the security of your money and personal details, AliExpress conducts verification. Orders may be closed for security reasons, like using the same coupon twice for the same user.
How do I complain about a seller on AliExpress?
To file a complaint, log in to www.aliexpress.com and click "Help" at the top of the screen. You'll find "Submit a Complaint" on a dropdown to enter details and "Submit a Complaint" afterward.
Leave your comment
Your email address will not be published.
You may also be interested in.