How to Connect Chromecast to WiFi [All You Need To Know]
Velina Nenova
Updated · Oct 16, 2022
Used in homes and businesses, Google Chromecast is a small but powerful device that enables you to cast your phone or laptop screen to a TV. Setting it up is relatively straightforward, but you might face complications if you don't know how to connect Chromecast to WiFi. Our guide addresses how to troubleshoot these issues to ensure the best viewing experience.
What Is Google Chromecast?
Chromecast is a type of hardware that acts as a streaming media adapter. It's a dongle that plugs into the HDMI port on your TV or another device with a screen and allows you to share your mobile and laptop display. It supports up to 1080 resolution and all WiFi networks.
Setting Chromecast WiFi connection from a smartphone, tablet, or computer allows you to use these devices instead of a TV remote. What's more, this device works on iOS, Mac, Windows, and Android.
With Chromecast, you can also stream websites from your laptop. Additionally, it supports Spotify, Pandora, and YouTube Music.
Chromecast is an ideal tool for home and business users who utilize it for larger screens, improved meeting sessions, and a family-friendly environment.
Requirements
If you wish to connect to Chromecast, you'll need:
A TV
The main screen of a tablet, smartphone, PC, or laptop
A Google Chromecast dongle
WiFi connection
The latest version of the Google Home app
A Google account
It may require subscriptions
How to Connect Chromecast to WiFi?
You can start streaming in seconds with Chromecast. Connecting it to your home network takes only a few steps.
Plug your Chromecast device in;
Visit chromecast.com/setup;
Connect it to your WiFi;
Download the Google Home app;
Tap the top-left corner, then Add > Set up device > New device;
Follow further steps;
Tap the Cast button to start streaming.
If it's your first time using the application and letting Chromecast connect to WiFi, take the following 10 steps.
Connect to the internet;
Download the app;
Tap the + button to see the options;
4. Go to 'Set up a device' and select 'New device',
5. Select Home under 'Choose a home' and click Next;
6. Enable 'Location access';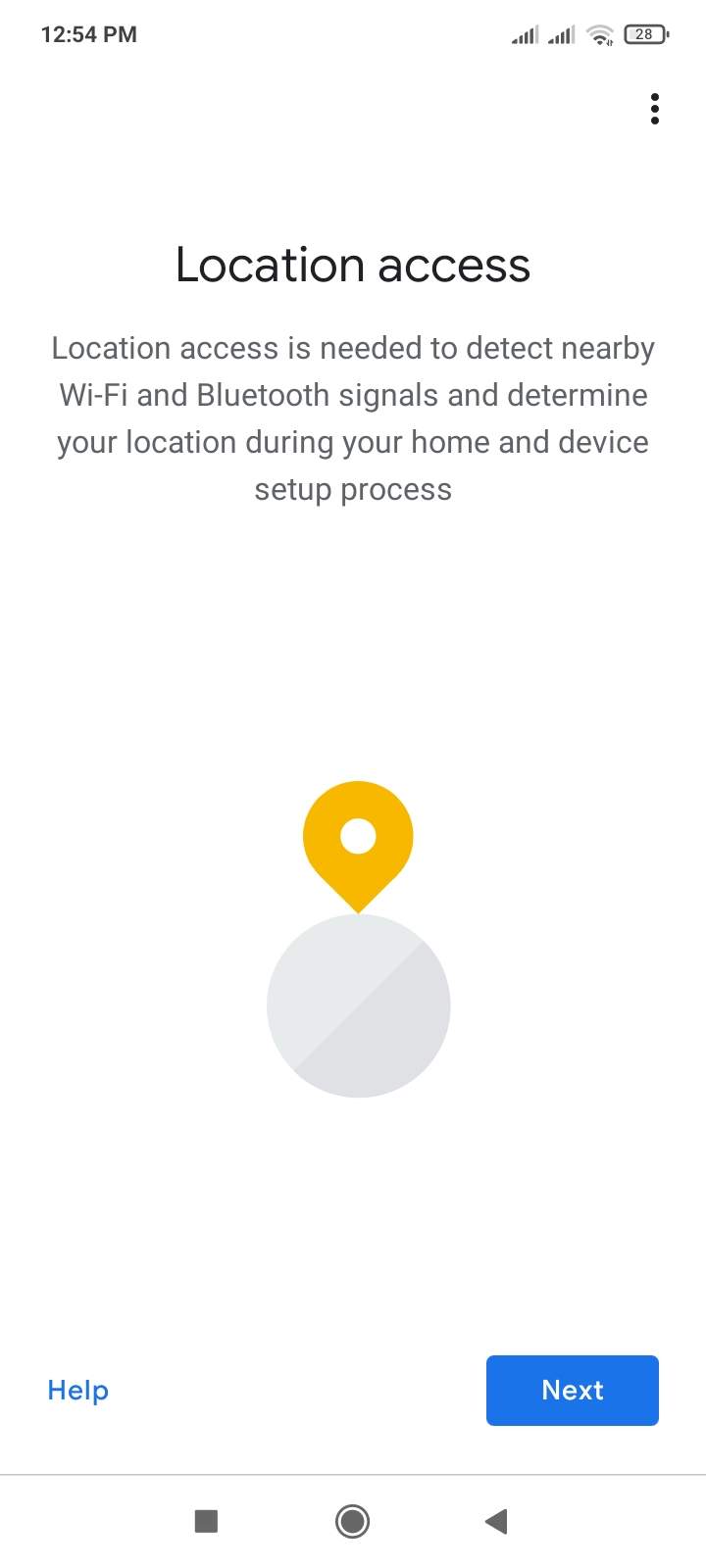 7. Select Allow below 'Turn On Bluetooth';
8. The app will start 'Looking for devices';
9. Click Chromecast/Google TV under 'What are you setting up?';

10. Connect the Chromecast, and add it to the app.
Chromecast Can't Connect to WiFi
There are a few reasons Chromecast cannot connect to your local network. Your device might lag if you're not using the most recent version of the Google Home app. Additionally, if your wireless network signal is poor, this can result in a lost connection or inability to connect.
If you're far away from your Chromecast, you likely won't be able to cast your device's screen to the TV. And if there are network changes, the devices will also lose connection—which occurs if your ISP upgrades or makes changes to your modem.
A dual-band router may also confuse Chromecast; you'll need to ensure it's connected to the correct frequency.
Chromecast WiFi Issues
If you're trying to set up a Chromecast device but keep facing problems, consider the top seven methods below for troubleshooting Google Chromecast issues.
Check WiFi Signal Strength: When Chromecast is set up to a poor WiFi signal, it will lose connection. Ensure that your router is closer to the devices you want to connect to. Additionally, you can ask your internet service provider (ISP) to improve the signal strength.
Update Google Home app: An outdated application may result in a poor connection. So you should download the latest software version.
Stay within the Device's Range: Chromecast works at about 20 feet—so you should always stay that far (at the most) from the device for it to work correctly.
Ensure All Devices Are on the Same Network: If you have two WiFi networks, connect the devices you wish to use with Chromecast and the dongle to the same one.
Use Ethernet Adapter: If your network's signal is still poor, try using an Ethernet adapter for a more stable connection.
Connect Chromecast to the Right Frequency: Some routers operate on 2.4GHz, and others are set to 5GHz. If your Chromecast is confused, ensure it's connected to the 5GHz frequency.
Reset Chromecast: If you still can't obtain a good connection, reset your Chromecast to factory settings, which will give you a clean slate when you turn it back on.
Wrap Up
Using a Chromecast device is an excellent way of streaming content from your phone or laptop to your TV. Letting Chromecast connect to WiFi typically works smoothly, as it's paired with a Google Home app.
Sometimes, however, Chromecast can start to lag. You can then troubleshoot the issue by resetting the WiFi or the devices, updating Google Home, or placing your router closer to the Chromecast device. Additionally, you can contact your ISP provider to see how to enhance your network connection.
FAQ.
---
Does Chromecast automatically connect to WiFi?
Once you have everything set up, your Chromecast device should automatically connect to the WiFi network. Make sure it's connected on the same wireless network as your devices, and your internet can support all the connected screens.
How do I know if my Chromecast is connected to WIFI?
You can check if your Chromecast is connected to WiFi by:
Visiting the Home app;
Clicking on Devices in the top-right corner;
Select the Chromecast menu;
Click Settings, and you should see the device and the network it's connected to.
Why is my Chromecast not connecting to my WiFi?
There are many reasons Google Chromecast may lag and lose connection. You could be too far from the device; your internet might not support it, or it simply needs a factory reset. This is why learning how to connect Chromecast to WiFi is essential for the best results.
Velina Nenova
Velina describes herself as passionate media savvy and a versatile individual with numerous different interests, most a result of her Media & Communications BA. She has also developed a keen interest in Digital Marketing and Advertising. Her never-ending desire to constantly learn new things and enrich herself and her ultimate dream to go around the globe before 45 are her driving forces.
Leave your comment
Your email address will not be published.