-> Published On: 21-08-2023
10+ Instagram Live Statistics That You Shouldn't Miss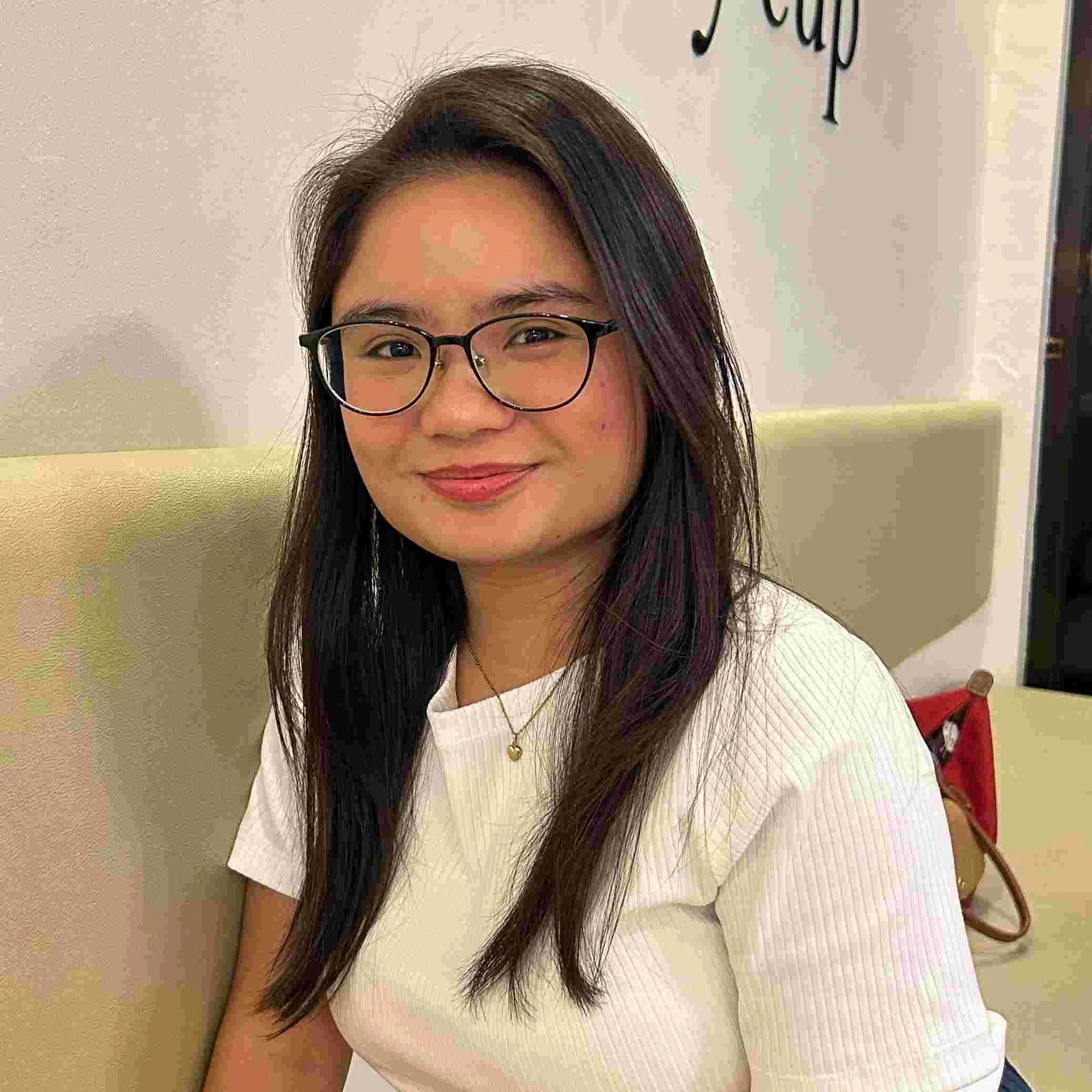 Lorie is an English Language and Literature graduate passionate about writing, research, and learnin... | See full bio
During the COVID-19 pandemic, Instagram's user base thrived. This caused Instagram Live to increase by 70% from 2020 to 2021.
Instagram's monthly active users reached 1.21 billion, making up 28% of internet users worldwide. The number of users made the app a powerful platform for engagement and marketing.
Learn more about Instagram Live and its usage worldwide through these valuable statistics.
Editor's Choice
The average time users watch an Instagram Live video is at least 24.41 minutes.
Instagram Live streams is watched by 1 in 5 users.
Instagram Live is utilized by 10% of brands through influencer marketing.
Engagement comes from 37% of Instagram Live streaming.
46% of Instagram users preferred the app for live streaming and shopping in 2022.
Instagram Live sessions are used by 13% of marketers for business.
62.1% of US creators preferred Instagram Live as a platform for live video streaming in 2021.
13% of users stream Instagram Live.
The Instagram Live of Turkish media personality, Acun Ilicali, is the most-watched video, with over 3 million views.
Instagram Live users are dominated by 70% of Gen Z.
How Many People Use Instagram Live?
Among the 500 million Instagram active daily users, over 100 million people watch Instagram Live.
Instagram has evolved from a photo or video-sharing app to a content-focused, relationship-oriented platform. Offering style, beauty, wellness, and lifestyle recommendations to its user base through features such as Instagram Live.
The interactive nature of Instagram Live allows users to connect with their audience through hosting Q&A sessions, introducing new trends, and selling products and services.
As Instagram's user base diversifies, learn more about its usage, viewership, and demographics.
Instagram Live Usage Statistics
The growing usage of Instagram Live started with this dilemma: many posts on Instagram don't get the desired visibility and impressions because over 80% of users prefer streaming content over other forms.
More users are now doing live video sessions to respond to this growing demand for live content.
See how Instagram statistics are growing as users spend more time on the app, and brands leverage its capacity to target their market.
1. On average, users spend at least 24.41 minutes per Instagram Live video.
(Growthoid, Techcrunch)
Since its release in 2016, content on Instagram Live is getting 27% more watch time. Apart from its growing user base, Instagram's algorithm aids in the increase in watch time.
People are hooked on content based on several factors:
Interest
Recency
Relationship
Frequency
Following
Usage
Instagram uses factors to predict user behaviors and preferences, ensuring active engagement. Through this, 65% of social marketers use the app for better business ROI and audience growth.
🎉Fun Fact: Did you know that Instagram ads have a 30% ROI? Meta Platforms such as Facebook and Instagram are at the forefront of social media marketing, garnering significant ROI for over 70% of brands.
2. 1 in 5 Instagram users watch an Instagram Live stream.
(HeadphonesAddict, TheSmallBusinessBlog)
Instagram Live users watch content to discover products, brands, services, and trends.
Recommendations are made through Instagram live broadcast content, which may vary from:
Celebrity or well-known influencer endorsements (21%)
Brand updates on social media (29%)
Vlogs (22%)
The app attracts 200 million daily users, enabling businesses and marketers to capitalize on live videos. It also enhances brand visibility, relevance, and influence on purchasing behavior.
3. Over 10% of brands utilize Instagram Live through influencer marketing.
(Growthoid, BestProxyReviews, Instagram)
Instagram's live video feature gains positive traction, with 35% of marketers using it to attract potential customers globally.
Instagram has 90% of users following at least one business, making it a viable platform for potential customers. Also, in 2021, 68% of US marketers deem it the top influencer marketing platform.
4. 37% of Instagram engagement comes from live streaming.
(Increditools)
Although there are various ways to establish an online presence, users still prefer live streaming on Instagram. This makes it the 3rd most engaging content on the app.
This way, an Instagram live viewer can interact with followers, establishing a personal environment for user interaction.
Other ways users engage in Instagram are:
Short-form video reels (66% of users)
Images (61%)
Live video (37%)
Gifs/memes and text posts (32%)
User-generated content (26%)
Long-form video (24%)
Audio (13%)
Links/other content (11%)

5. In 2022, 46% of Instagram users preferred the app as a platform for live streaming and shopping.
(Statista)
Instagram ranks second in live-streaming product purchases, followed by Facebook at 58% and TikTok at 16%.
Other platforms for selling through live streaming include:
YouTube at 14.4%
Pinterest at 6.6%
Twitter at 4.2%
6. 13% of marketers utilized Instagram Live sessions for business content.
(Earthweb)
Following Facebook (34%), 13% of marketers depend on Instagram Live to engage with their audience and launch their products and services.
As marketers continue to curate content for users, 83% of consumers discover new products through Instagram.
7. In 2021, 62.1% of US creators "go live" on Instagram.
(Insider Intelligence)
Creators have maximized Instagram Live through awareness campaigns, product launches, and influencer collaborations.
For US creators, Instagram is the most preferred platform for live video streaming in 2021.
Other platforms used by US creators for live streaming include:
Facebook (5.3%)
TikTok (2.9%)
YouTube (1.2%)
Twitch (1.0%)
Amazon (0.3%)
None (27.2%)
Instagram Live Viewership Statistics
Whether you're looking for brand updates or influencers to watch, Instagram Live has become a staple for users.
At least 60 minutes of live video are consumed by Instagram users, which makes Instagram a vibrant community for sharing moments and immersing in subcultures.
Keep reading to know more about how viewership varies based on users' needs and expectations.
8. Of the 28% live social media viewers, 13% stream Instagram Live.
(Top10SM, BusinessDIT)
The popularity of Instagram Live slowly surpassed social media platforms, making it the preferred feature of trends and shopping.
This caused Instagram shopping to gain 130 million monthly users, allowing consumers to buy products from Instagram Live without going to physical stores.
9. 67% of live viewers say quality is the most important aspect of a live video.
(Livestream, EarthWeb)
Content is king on Instagram. That's why visuals are vital for greater engagement with other users.
A poll showed 87% of users are interested in behind-the-scenes (BTS) videos. Users may also do product launches, demonstrate products in use, host company events, and run flash sales or giveaways.
These activities add weight to the quality of Instagram Live videos and solidify brands as business entities or influencers.
👍Helpful Article: Instagram has retained prominence as a primary platform for business transactions and marketing campaigns. Over 200 million business profiles are on Instagram.
10. 45% of audiences are willing to pay just to see their favorite performer, speaker, team, or public figure.
(Livestream, HeadphonesAddict)
Users get updates from the people they look up to through video live streaming.
Celebrities and influencers set up live sessions with their fans to share updates about their lives, upcoming concerts or business ventures, and plans.
11. The most watched Instagram Live was the video of Turkish media personality Acun Ilicali, with over 3 million views.
On top of the ranking is Acun Ilicali, a Turkish TV star, TV owner, and producer who shared on May 25, 2020, through Instagram Live the experiences of the casts of Survivor 2020.
Other famous people who made it to the cut are
American rapper Tekashi 6ix9ine, with 2 million viewers, during his May 8, 2020 live-stream, where he explained the reasons behind snitching on his criminal gang, Nine Trey Bloods.
Rappers Jezzy and Gucci Mane with 1.8 million viewers during their rap battle on November 19, 2020.
R&B icons Brandy and Monica with 1.2 million viewers during a song battle on August 31, 2020.
✅Pro Tip: The average Instagram engagement rate is over 0.71% by business accounts. To boost engagement and organic traction, engage with your Instagram audience by encouraging likes, comments, shares, and saving.
Instagram Live User Demographics
Instagram's user base is growing worldwide. As of January 2023, India had the largest Instagram audience with 229 million users, the US had 143 million users, and Brazil had 113 million users.
In the US, 45% of Instagram users aged 18 to 24 watch live video content, higher than Youtube at only 31%.
To learn more about the demographics of Instagram Live users, read more.
12. 70% of Instagram Live users are part of the Gen Z population.
(HeadphonesAddict)
Youngsters are more active on Instagram Live because it allows them to build in-depth connections and converse with other users. It also gives them spaces to express their uniqueness and creativity.
Here's an overview of social video engagement based on age groups:
16 to 24 years old - 70%
25 to 34 years old - 64%
35 to 44 years old - 59%
45 to 54 years old - 51%
55 to 64 years old - 42%
13. In the US, live streamers aged 18-34 used Instagram Live in 2021.
(Statista)
In 2021, relatively young US live streamers used Instagram Live to watch live news, entertainment, and e-commerce.
Besides Instagram Live, US live streamers have used YouTube and Facebook to watch live-streamed video content.
14. 83% of adult internet users aged 55 to 64 have watched video clips, including an Instagram Live stream.
(TheSmallBusinessBlog)
6 in 10 adult internet users outside of China have watched a live stream and video content on Instagram and other sites.
Here's the overall breakdown of social video viewers based on age:
16 to 24: - 70%
25 to 34: - 65%
36 to 44: - 58%
45 to 54: - 51%
55 to 64: - 41%
Final Thoughts
The integration of Instagram Live as one of the app's key features helped grow its audience tremendously.
People from all walks of life depend on the Instagram community for brand recommendations, emerging trends and subcultures, and fashion and lifestyle.
Instagram Live is a great platform for self-expression, exploration, and meaningful interactions with other users.
FAQs.
---
How do you check live stats on Instagram?
Just go to your profile and tap Insights. Click on the metrics in the Overview section, or scroll down to the live video section in your shared content for a more comprehensive breakdown.
How many people are active on Instagram Live?
As the 4th most popular social media platform, over 100 million users watch Instagram Live daily.
How do you track live followers on Instagram?
Go to Instagram's search bar and type your username to see their follower amount. Check on Followers, and you will see the amount and the usernames who follow them.
How to see when your followers are most active on Instagram 2023?
Open the app, go to Insights, then Audience. The analytics will show you how frequent and what time of day your followers are most active.
Leave your comment
Your email address will not be published.
You may also be interested in.