27+ Astonishing Robotics Industry Statistics You Should Know in 2023
Reading time:
19 min read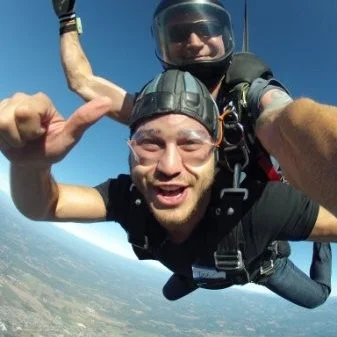 Florence is a dedicated wordsmith on a mission to make technology-related topics easy-to-understand.... | See full bio
In 2021, US capital expenditures for robotics tech amounted to more than $11.5 billion. Driven by growing interest in innovative tech and soaring demand in academia, politics, and other groups, the adoption of robotics in daily life will likely continue to soar.
In the increasingly competitive tech landscape, the robotics industry thrives at the forefront of the most innovative advancements. Recently, robots have become more commonplace in industries such as:
Healthcare
Manufacturing
Agriculture
Military
Check out our handpicked robotics industry statistics for 2023 to show you the fascinating world of robots.
Editor's Choice
There are 3.5 million industrial robots as of April 2023.
The value of these robot installations is approximately $15.7 billion.
Global spending on military robotics will be $16.5 billion in 2025.
The robotics industry employs about 150,000 people worldwide in engineering and assembly jobs.
The number of robotic units sold in 2022 was 584,000.
The robotics industry market projects a growth of $16.78 billion in 2022 to $35.68 billion by 2029.
Collaborative robots or cobots will constitute 34% of all robot sales by 2025.
88% of businesses worldwide plan to adopt robotic automation into their infrastructure.
In 2022, North American robotic unit business orders increased by 24%.
90% of businesses worldwide plan to adopt robotic automation into their infrastructure by 2030.
How Big is the Robotics Industry?
The robotics market was valued at $48.5 billion in 2022. However, industry experts predict this number will grow threefold ( $142.8 billion) by 2032.
The number of tech startups is reaching an all-time high of 1.35 million worldwide. The private sector is also breaking boundaries in the race to the top of the robotics industry. Many household names like Tesla, NVidia, and Amazon have invested millions in robotics tech, and many others are pioneering more novel applications to reach more mainstream markets.
From education, healthcare, and construction, using robots knows no bounds. With increasing competition, companies are scrambling to push prototypes that will be the tech world's next obsessions.
Let's dive into more in-depth robotics industry stats for 2023.
1. There were 3.5 million industrial robots worldwide as of 2023.
(International Federation of Robotics)
The robotics industry statistics for 2023 have increased from 3 million units in 2022 to 3.5 million as of February 2023, showing a 0.5 million increase. By 2024, up to 500,000 industrial robot units will hit factories annually.
These handy innovations enhance productivity, time efficiency, and safety in various industries, saving people from preventable workplace injuries and deaths, especially within high-risk jobs.
While there are legitimate concerns against robots and automation in general, most industrial robots are collaborative, meaning they work with humans rather than replace them.
2. The number of robotic units sold in 2022 was 584,000.
(Enterprise Engineering Solutions)
A predicted 12% increase in worldwide robotics shipments drove annual sales from 465,000 units in 2020 to 584,000 in 2022.
Experts predict that 43,000 units will be installed in North America in 2022. Purchases and installations in Europe will reach 73,000, while Asia expects to install over 300,000 units.
3. 90% of businesses worldwide plan to adopt robotic automation into their infrastructure by 2030.
(Strategic Market Research)
Automation brings about higher productivity, increased efficiency rate, improved safety of personnel, better product quality, and overall increased revenue, among others.
While there have been looming fears of robots replacing humans in the workforce, realistic expectations show that robots are more likely to perform dangerous and repetitive tasks. This allows humans to pursue other, more fulfilling jobs and creative passions.
Coupled with innovations in artificial intelligence and machine learning, robots that can make calculated decisions, learn, and draw accurate conclusions without the help of humans may soon hit the market.
Moreover, big companies are testing robots to accompany self-driving cars, drones, and even police officers. One of the leading robotics companies, Boston Dynamics, can even make their robots parkour and dance!
4. China has 310,000 industrial robotic installations, the highest in the world.
(The Robot Report)
Global industrial robot statistics for 2021 show that China is the world's most significant industrial robotics consumer, with 310,000 setups.
These robots handle:
Operations (42%)
Electronics (37%)
Welding (21%)
Automotive tasks (16%)
China is also one of the learning countries in terms of AI use. By 2030, AI will contribute to 26% of the country's GDP.
Aside from these practical applications, it's no longer uncommon in Chinese establishments to have robot servers.
Japan comes in second with 61,000—South Korea and the United States tie for third place with 46,000 installations.
5. Organizations in North America sold 39,708 robotics units in 2022.
(DBusiness)
Companies in North America sold 39,708 robots in 2021. These purchases brought the industry an income of $2 billion.
The demand for specialized and small-scale robotic systems has grown in the region due to smart factories' rapid rise, and robots are spreading into more sectors of the economy.
Robotics Industry Growth
Plenty of big tech companies are investing in and funding research and development for robot technology. Robots have shown a wide variety of potential, from governments to Silicon Valley giants.
In July 2023, Intel leaped by investing in Figure, an AI robotics company aiming to build its first commercially viable humanoid robot named Figure 01.
Much of the robotics industry is less glamorous compared to its movie counterparts. However, the sector may revolutionize how we view technology's transformative and disruptive power.
Let's check out the rest of our robotics industry growth stats.
6. In the first quarter of 2022, robotics orders grew by 40%.
(Business Insider)
The Association for Advancing Automation (A3) reported that companies ordered 44,196 robots, totaling $2.38 billion in sales in 2022. That's 11% more robots and 18% more sales than in 2021.
7. Global military robotics spending is estimated to reach $30 billion by 2025.
(Enterprising Engineering Solutions)
Experts predict that the military robotics market share will soon reach $30.8 billion and have a CAGR of 12.92%. Also, global spending on military robotics alone will hit $16.5 billion by Q4 2025.
8. In 2022, North American robotic unit business orders increased by 24%.
(Robotics World)
In 2022, North American companies purchased 35,804 robots, 24% more than in 2021. The Association for Advancing Automation (A3) reported that the North American robotics market broke all previous records in 2022 regarding the number of robots sold and the market's overall size.
While China, Japan, and South Korea have made extraordinary advances in Robotics, the US still leads the forefront of robotics technology. Many of the leading and most successful robotics giants also have their HQs in the US, such as:
Boston Dynamics
iRobot
Kiva Systems
It's easy to see why so many innovations in robotics come from the US. It has strong federal and state policies for STEM innovation and initiatives specifically for robotics, such as the National Robotics Initiatives (NRI). Many of the top investors in tech are US-based.
9. Robotics revenue will face an annual growth rate of 15 to 20% until 2028.
(Robotics Tomorrow)
There will be a minimum of 15% growth by 2028. By then, the sector's income will be around $20 billion, a massive increase from 2018, when it was below 5%.
Venture capitalists also keep pouring money into robotics tech. Current trends in robotics show immense potential in healthcare, supply chain, shipping, and waste enhancement.
10. Revenue in industrial robotics will show an annual growth rate of 4.52% in 2023.
(Statista, China Briefing)
Profit margins in industrial robotics promise a fat check for investors. Current predictions expect an annual growth rate of 4.52% and reach 48.86 billion in 2023, resulting in a market volume of $10.5 billion by 2027.
Worldwide, China will generate the most significant revenue of $1.48 billion in 2023. While the Asian giant's robotics industry is certainly large, it still has a lot of room for improvement. With that, the Chinese government has intensified its effort to support homegrown up-and-coming tech companies.
Dubbed "Made in China 2025," the government has ambitious plans to support its local industries to transform and upgrade its manufacturing sector. They also want to use tech to expand key industries, such as electronics and logistics, to drive foreign investment.
Robot vs. Human Statistics
More recently, there has been a growing need for cobots to collaborate effectively with humans across various industries. Ultimately, these innovations will aid human effort in production processes while achieving improved results and reducing personnel risk in the workplace.
An estimated 73 million US jobs will face automation by 2030, which could threaten some types of labor more than others.
Moreover, the estimated loss of jobs worldwide is around 400 to 800 million, or up to one-fifth of the global working population.
Whether this will prompt humans to upskill or perish may depend on how well people adapt to the whims of the job market.
Let us look at some of the most intriguing statistics about robots in the workforce in 2023.
11. Amazon cobots help the company save up to $22 million with every new warehouse.
(Business Insider)
Amazon caters to more than 197 million monthly visitors. With those numbers come big numbers too. Businesses like Amazon need more employees in the 400,000 to 1,000,000 square feet of warehouses they use to stock inventory.
Warehouses as big as Amazon's that do not utilize cobots will find that navigating the whole warehouse takes up 80% of workers' time. This distraction reduces employees' time on functional tasks, like completing orders, to only 20%.
With cobots like "Kiva," Amazon has successfully reversed the trend such that employees spend 80% of their time fulfilling orders and only 20% navigating warehouses. Combining that with an effective inventory management system gives you the recipe for Amazon's success.
Now, Amazon has an estimated 410,000 robots.
12. Collaborative robots (cobots) will constitute 34% of all robot sales by 2025.
(Robotics)
Cobots were already employed in some production processes in 2021. In automotive, for example, cobots add an extra layer of security in the workplace through sensors that can detect the presence of humans in unsafe zones, thereby prompting the shutdown of the whole system.
These are a few of the characteristics that traditional robotic systems lack. This trend will likely continue due to the growing importance of human-robot interaction across various industries.
13. By 2030, it is expected that the market for collaborative robots (cobots) will be worth more than $24 billion.
(ABI Research)
In 2015, the collaborative robotics market reached $95 million. By the end of 2019, it was worth over $1 billion. Reports predict an increase with a CAGR of 28.6% until 2030.
14. Universal Robots generated over $326 million in 2022, up 5% from 2021.
(Business Wire)
Revenue generated by Universal Robots increased by 5%, from $311 million in 2021 to $326 million in 2022.
Solid demand for industrial robots and technological innovations fuel this rise.
🎉 Fun Fact: Do robots count as people? Not really.
However, there may be legal precedent for future robots to gain legal status as a person. Sophia, a humanoid robot made by Hanson Robotics, gained notoriety in 2017 as the first robot to be granted legal personhood in any country.
The same year, United Nations Development Programme hailed Hanson's robot creation as its first Innovation Champion, the first non-human to receive a UN title.
Robot Investment Statistics
Most robots are well-suited for repetitive tasks or jobs deemed too risky for people. They are a cost-effective investment because of their efficiency, safety, and high productivity.
With the current race for innovation, robotics investment will likely reap long-term, lucrative profits for those who make wise investment decisions.
To help you understand the financial trends in the robotics market, below are some figures for the robotics industry for 2023.
15. Over 200 companies worldwide are involved in robotics production for the healthcare sector.
(Omdia)
Companies that produce robots have a lot to offer the healthcare industry. Healthcare robot applications include surgery, nursing, disinfection, hospital logistics, rehabilitation, and exoskeletons. Unsurprisingly, many are willing to invest billions of dollars into several robotics projects.
Robots provide a means of reducing healthcare costs and menial tasks for humans. It also provides enhanced forms of therapy and rehabilitation, improving the accuracy of repetitive healthcare tasks.
16. By the end of 2025, the global market for robots in the healthcare industry will be worth $3.28 billion.
(Globe News Wire)
Between 2019 and 2025, the industry will grow at a CAGR of 2.8%, as predicted. In recent times, healthcare has been one of the sectors where robotic usage has found success, especially with cobots.
Surgery-assisted robots enable doctors to perform complex operations with more precision, speed, flexibility, and control.
Robotics in Healthcare
Healthcare facilities see the value of having access to various medical robots for specific functions. Aside from assisting in surgery, Some other functions that robots can perform in healthcare facilities are:
support patient rehabilitation efforts
alleviate healthcare workers' workload by completing redundant tasks
help patients socialize and provide cognitive engagement
The evolving needs of the healthcare industry push robotics to new heights. Many pioneering robotic innovations show enormous potential for practical uses in healthcare.
Let's dive into the latest figures in healthcare and robotics.
17. The global healthcare industry is set to reach over $4.9 billion by 2026.
(Globe NewsWire)
With a 12.21% CAGR rate, the growth of the medical robotics industry is driven by:
Increased funding for medical robotics
Tech innovations
Issuances of initial public offerings (IPOs) by various medical companies specializing in robotics
Key players in this cutthroat market have started to launch new products and make headlines by acquiring and merging with their competitors. This more competitive market is likely to strengthen this industry's steady growth.
18. The bear-shaped robots used in some hospitals as interactive body assistant tools can move patients in and out of their beds up to 40 times daily.
(Hospitalnews.com)
When adapted with innovative tech, bear shapes can show how healthcare facilities worldwide can use robots for various purposes. They are not just for cute stuffed animals anymore.
Way before humanoid robots were on trend, its creators in Japan envisioned Robear as an experimental nursing-care robot. With Japan's steadily rising elderly population, more and more will live in nursing homes in the coming years.
Developed by the RIKEN-SRK Collaboration Center for Human-Interactive Robot Research and Sumitomo Riko, this cute helper assists elderly patients in standing up.
Moreover, they take away menial jobs often performed by nurses, such as the movement of patients from one destination to another.
19. It takes about a minute for the "Veebot robot" to draw blood from a patient's vein.
(Hospitalnews.com)
Say goodbye to medical technicians struggling to get a decent blood sample. The Veebot robot reinvents needle insertion for a hands-off, more accurate, and less painful blood drawing experience.
As an autonomous, image-guided needle insertion device, the Veebot Robot can correctly identify the best vein to target with an accuracy of 83%, better than any human.
20. The Xenex robot can reduce hospital-acquired infections (HAI) by 70%.
(Hospitalnews.com)
In America, the Center for Disease Control and Prevention (CDC) predicts that 1 in every 25 hospital patients will go down with an HAI, and 1 in every 9 will die. Moreover, reports indicate that these HAIs cost the United States healthcare sector $30 billion annually.
Healthcare facilities can significantly lessen the devastation caused by these HAIs by using the Xenex robot. This handy robot aims to cause cellular damage to microorganisms, not humans. It uses high-intensity ultraviolet (UV) light to disinfect any available space.
Robots in Agriculture
As a labor-intensive industry, agriculture has the most potential for adapting automated technology. With their wide range of possible applications within agriculture, more companies are diving into trying to make a mark as pioneers within the agricultural automation industry.
This industry can use robots for various purposes, especially on large industrial farms with a lot of land area to monitor and work. As of writing, most robots in the industry perform tasks such as:
Seeding
Harvesting
Packing
Palletizing
Crop maintenance
Livestock applications
As in any other industry, robots benefit the agricultural sector through increased productivity, guaranteed workers, waste reduction, precision, and cost-effectivity.
Let's see how robots are changing agriculture around the globe!
21. The global agricultural robotics market could reach $20.6 billion in 2025.
(Statista)
In 2020, this figure was set only at $7.4 billion. It will grow at a CAGR of 22.8% up until 2025. The major driving factors are the rising demand for automation of repeated processes and the growing shortage of human labor on farms.
With the help of robots, repetitive processes such as weed control, harvesting, picking, sorting, packing, seeding, spraying, thinning, and pruning can be carried out effectively without human assistance.
22. The agricultural drone market will reach $6.2 billion in 2024.
(PR News Wire)
Unmanned aerial vehicles, or UAVs, often known as drone robots, hold one of the most significant market shares in the global agricultural robotics industry.
Farmers and agribusinesses can use UAVs for:
Land imaging
Surveying
Soil monitoring
Irrigation monitoring
Spraying seeds
Collecting samples
The rise of robots in agriculture is due to increased usage and their inexpensive methods of conducting field analysis of livestock farms on small and medium industrial farms.
Robots in the Manufacturing Industry
Since the first industrial robot enthralled the burgeoning industrial economy in 1937, the robotics industry has become a significant component of the manufacturing process worldwide.
Now robots are used primarily to streamline assembly workflows in factories. Many tasks in manufacturing pose significant risks to workers, even despite following industry regulations.
Robots can save lives and cut costs on many fronts. The following statistics will expound on robots' influence in the industry.
23. The global industrial robotics market will reach $59.9 billion by 2026.
(Fortune Business Insight)
Statistics on the robotics business show that it had a value of $18.8 billion in 2018 and will increase at a CAGR of 15.7% over the next few years.
Asia Pacific represented the largest market for industrial robots in 2018, with $6.5 billion generated out of $18.8 billion. North America was the second-largest market in 2018, with a market value of $5.0 billion.
Experts believe Asia Pacific and North America will maintain their status as the largest shareholders of the industrial robotics industry in 2022.
24. As of Q2 2022, there were an average of 228 robots per 10,000 workers in the US.
(Zippia, Honeywell)
These numbers reflect that there are twice more robots per 10,000 workers in the US than the global average. One such company that adapted robotics into its workforce is Tesla.
The Silicon Valley giant employs thousands of people alongside hundreds of robots in their Gigafactories. These factories
Robots in the Military
Robots have been a core part of military strategies worldwide, even when sales of robotic units experienced a decline in civilian society.
Using robots for military operations is no longer confined to science fiction's imaginations. Now, the military can use robots in missions involving:
Reconnaissance
Surveillance
Sniper detection
Neutralizing explosive devices
Unlike robots used in other industries, most military robots are tele-teleoperated, so they cannot take lives on their own accord. They also do not come loaded with weapons.
The following statistics will show how robots' status in the military industry.
25. Experts expect global spending on military robotics to reach $16.5 billion in 2025.
(Statista)
$7.5 billion was spent on military robotics globally in 2017. The US alone will spend up to $1 billion on military robotics in the upcoming years, based on numbers on future military robotics.
This rise comes as a result of the contracts tech giants and robotics manufacturers have managed to win in the past years.
26. The military robot market will reach $20.39 billion by 2023.
(PR Newswire)
Back in 2017, the market was worth $16.7 billion. It rose to $17.34 billion in 2018.
At a CAGR of 8.4%, the global military robot market will increase from $18.8 billion in 2022 to $20.39 billion in 2023.
27. The robotics industry employs about 150,000 people worldwide in engineering and assembly jobs.
(NY Times)
To some, having robots in the workplace threatens their jobs. However, research has shown that this is different. As it turns out, future military robots augment and collaborate effectively with human workers, not replace them.
The presence of cobots in a production line increases productivity and accuracy, all at a reduced cost of operation.
👍 Helpful Articles: Risks are involved with tech innovations becoming more intertwined with our lives.
Check out some of our articles to learn about the risks involved with tech:
Wrap-Up
Robot adoption will soon become widespread. The presence of robots in every industry brings about improved results and increased revenue.
Robotics is now a significant component of the economies of nations like China, Japan, the US, and others, and many more will soon do the same.
FAQs.
---
Where are most robots used today?
The automotive industry has the most significant number of installed robotics units worldwide (42% of all robots).
How many robots are there in the world?
Which country uses robots the most?
China has led the way since 2016 as the country with the highest number of working robots.
How big is the robotics industry?
As of 2022, the global robotics industry had a market value of $43.8 billion.
Leave your comment
Your email address will not be published.
You may also be interested in.