-> Published on: 02-02-2023







-> Benefited Readers - 508 and Counting
What Streaming Service Has Bravo in 2023? 7 Excellent Choices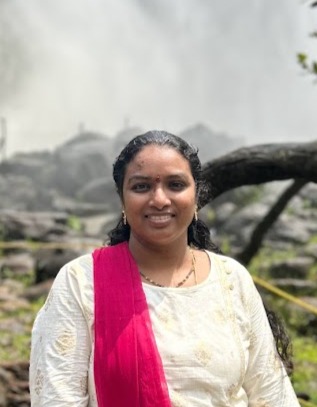 If you are among the millions of U.S. viewers considering cutting the cord but have no idea how to live without the drama of the Real Housewives, worry not!
Plenty of modern cable alternatives offer Bravo's programming, so you don't have to worry about missing a single episode of your favorite reality shows.
So, what streaming service has Bravo? Let's find out.
How to Watch Bravo Without Cable?
To enjoy anything from the thrilling Below Deck adventures to the Real Housewives shenanigans, you only need a decent internet connection and a subscription to one of the following TV streaming services that allow you to watch Bravo any time.
Price: Starting at $4.99/month for Premium
Free trial: Limited amount of content with a free account
Supported devices: TVs (Android, Apple, COX, Fire TV, LG, etc.), computers (Chrome OS, macOS, Windows), mobiles (Android, iOS, and Fire Tablet), consoles (PS and Xbox)
Perhaps the cheapest alternative for accessing Bravo's content is signing up for a Peacock premium account, which comes as low as $5/month.
In fact, NBC's on-demand streaming service became the official home of your favorite Bravo shows in late 2022. With the basic Peacock subscription, you can access all past and new episodes of your Bravo shows on any device imaginable.
In addition to the original Bravo programming, your Peacock subscription gives you over 80,000 hours of popular TV shows, movies, and 50+ always-on channels.
If you bump up your subscription to the Premium Plus plan at $9.99/month, you can also download specific titles and watch ad-free.
Price: $40 standard price
Free trial: 7 days
Supported devices: TVs & players (Apple TV, Amazon Fire, Chromecast, Google Nest, LG, Roku, Samsung, etc.), phones & computers (Android, iOS, web browsers, Windows, etc.), gaming consoles (Xbox Series X|S)
Bravo is included in the Sling Blue service, which starts at $40 per month and consists of 40 channels. On top of that, you get additional amenities, such as 50 hours of DVR storage, simultaneous streaming to three devices, and broad platform support.
However, what separates Sling TV from other TV streaming services is its 'à la carte' approach that lets you customize your base package with any number of channels and add-ons.
For instance, you can get DVR Plus to upgrade to 200 hours of video storage at an additional $5/month or add different channels or channel bundles.
Price: Starting at $74.99/month
Free trial: 5 days
Supported devices: Streaming devices (Apple TV, Roku, etc.), Android and iOS phones & tablets, computer browsers, Samsung TVs, Google devices, etc.
DIRECTV STREAM is one of the most popular streaming services in the U.S., as it includes a vast selection of TV channels (starting at 75+) that you can use with various devices, from mobile phones to TVs and streaming sticks.
Bravo viewers will find their favorite reality TV shows in every DIRECTV STREAM plan, but they should still carefully consider what they are getting since they can access many other features by paying a little more.
That said, even with the basic package, you can save $120 when getting the DIRECTV STREAM hardware, stream on any number of support devices, and record your favorite shows as much as you like.
Price: Starting at $69.99/month
Free trial: No free trial
Supported devices: Desktop browsers (macOS and PC), mobile devices (Android and iOS), gaming consoles (Xbox, Nintendo Switch, and PlayStation), TV-connected devices (Chromecast, Roku, Fire TV, etc.), smart TVs (Samsung, LG, etc.)
As another big name in the live TV streaming arena, Hulu offers a huge selection of 100+ channels, which also includes Bravo in its standard monthly package.
On top of that, with your Hulu + Live TV plan, you also get access to Disney+ and ESPN+ to enjoy the latest popular shows and all the sports excitement you can handle.
All in all, Hulu's biggest perks include: Unlimited DVR at no additional cost, no commitments (cancel anytime), an Unlimited Screens option (as a paid add-on), a vast streaming library, and all the latest episodes and hit movies.
So, if you are looking for a hassle-free TV experience that offers endless entertainment without hidden fees, Hulu is a perfect choice!
Price: $64.99/month ($54.99 first three months)
Free trial: 14 days
Supported devices: Mobile devices (Android & iOS), computer browsers (Chrome, Firefox, and Safari), game consoles (Xbox & PS), smart TVs, streaming devices (Roku, Xfinity Flex, Fire TV Stick, etc.)
Google disrupted the streaming market in 2017 when it launched its premium live TV streaming service: YouTube TV, as its offering includes 100+ top channels and all kinds of perks.
While one of these premium TV channels is Bravo, you shouldn't settle for that since YouTube TV allows you to customize your lineup with all sorts of networks, such as AMC+, Cinemax, HBO Max, Law & Crime, and different sports add-ons.
Not only that—you get unlimited DVR space, six accounts to share all the fun (three simultaneous streams), no yearly contracts, and $0 installation fees.
Price: Starting at $74.99/month
Free trial: 7 days
Supported devices: Computer (macOS & Windows), mobile phones (Android & iOS), consoles (Xbox & PS), streaming sticks (Amazon Fire TV, Apple TV, Roku), smart TVs (Vizio TV, Samsung, LG, Hisense)
By subscribing to fuboTV's standard plan, you can keep track of all Bravo breakout stars across its entire programming, from haute couture to hot cuisine.
Despite its emphasis on sports channels, fuboTV offers almost 300 live channels (with its Premier $94.99/mo plan), on-demand content, and a cloud DVR feature.
Moreover, you can watch on up to 10 home devices at the same time. But, even if you travel a lot, you and two family members can enjoy fuboTV on the go.
Price: Starting at $59.99
Free trial: No free trial
Supported devices: mobile phones and tablets (Android and iOS), Xbox consoles, smart TVs (Samsung
Android, Android TV, Apple TV, Chromecast, iOS, Roku, PC and Mac Web browsers, Samsung TVs, Xbox One
Despite being an internet and phone service provider, Spectrum also offers a massive portfolio of over 125 live TV channels, which also includes Bravo.
Thankfully, whenever you want to take a break from your favorite Bravolebrities, you can always tune in to premier channels like SHOWTIME, Starz, Cinemax, and HBO Max.
Installing the Spectrum TV App allows you to control your entire channel lineup and stream them live or dive into the wealth of on-demand content. If you are traveling a lot, you can also program your DVR and set parental controls.
Note that you can have as many streams as you'd like while watching from within your home. However, when you are enjoying Spectrum TV's offering on the go, you are limited to two concurrent streams per account.
Watching TV via the Bravo App
Suppose you are a Bravo fan and enjoy streaming TV on your mobile device. In that case, consider getting the Bravo app, which is available for both mobile platforms (iOS and Android), plus Roku, Apple TV, and Amazon Fire TV.
Via the app, you can keep up with your favorite Bravo shows as you can watch past episodes and stream Bravo live too! However, before diving into all the drama, excitement, and mystery, you must first sign in with your favorite TV provider.
Bottom Line
You don't have to abandon your favorite Bravolebrities if you don't want to get cable, as most internet TV streaming services include Bravo's programming in their offering. In addition to that, you also get other amenities, including cloud DVR storage, the convenience of streaming on any device out there, and on-demand libraries.
FAQs.
---
Can you watch Bravo without cable?
Yes, you can, and you only have to subscribe to a TV streaming service that includes Bravo's programming in its offering, such as YouTube TV, DIRECTV STREAM, or fuboTV.
You can stream Bravo on various devices, including Amazon Fire TV, Roku devices, Apple TV, Android and iOS devices, smart TVs, and web browsers. You just have to ensure your chosen streaming service is compatible with your device.
What streaming service has Bravo for free?
Currently, there is no service offering Bravo for free, but you can still check it out via the free trial offers of popular streaming providers like YouTube TV and DIRECTV STREAM.
Leave your comment
Your email address will not be published.
You may also be interested in.