Why is My PS4 Asking for a Proxy Server? [Fix]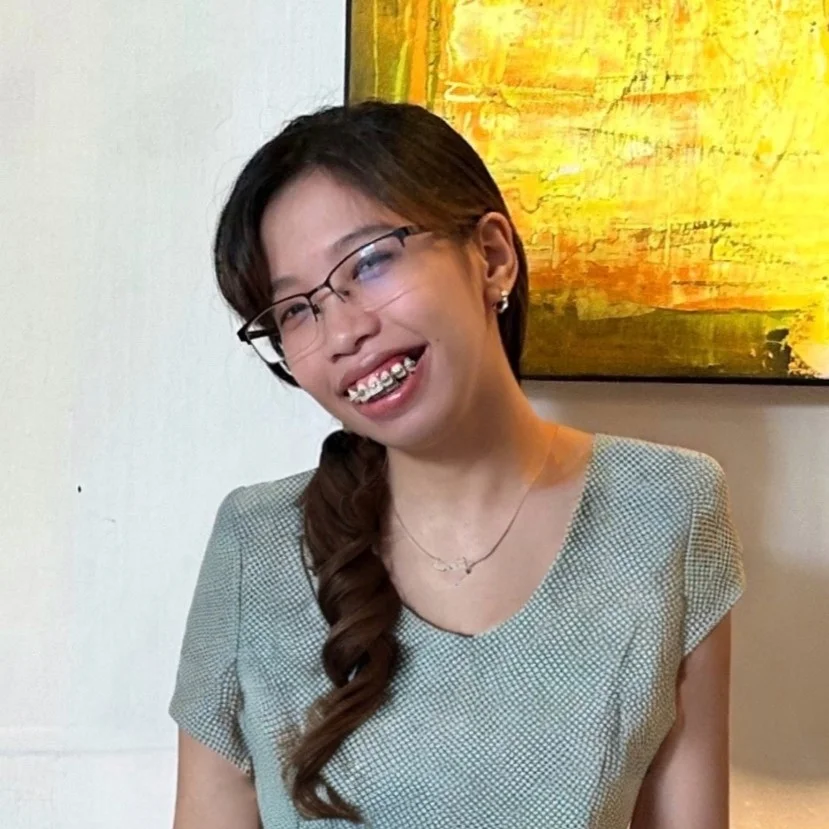 April is a proficient content writer with a knack for research and communication. With a keen eye fo... | See full bio
PlayStation 4 is Sony's second best-selling gaming console, with 116 million units sold. Despite Ps4's remarkable success, it's not without its fair share of issues.
One such issue PS4 users may encounter is their console repeatedly requesting a proxy server. This prompt raises questions about the purpose of a proxy server and why the PS4 is requesting it.
Continue reading this to find out why your Ps4 is asking for a proxy server and learn how you can fix the error.
Key Takeaways

PS4 may repeatedly request a proxy server due to unstable WiFi, outdated or router firmware.

To fix the issue caused by an unstable WiFi connection, users can prepare the IP address, connect the WiFi to the PS4 console, and add a proxy server to the console's network settings.

Keeping PS4 firmware updated is crucial to prevent proxy server errors. Users should regularly check for firmware updates and install them.

Outdated router firmware can also cause problems, so it's important to update it by visiting the manufacturer's website and following the instructions.

Users can try alternative troubleshooting methods like checking device conditions, adjusting proximity, using a LAN cable, or contacting Sony Support.
What is the Best Proxy Server for PS4?

Best for: Best overall

Smartproxy
Smartproxy is a top-rated proxy provider trusted by many. Its 40 million+ proxies from 195+ locations help bypass CAPTCHAs, geo-blocks, and IP bans. It offers a free trial and has a high rating of 4.7 on Trustpilot with 89% 5-star ratings, making it one of the best in the industry.
Visit Website
Reasons Your PS4 Asks for a Proxy Server
When using a PlayStation 4 (PS4) console, you may be prompted to configure a proxy server repeatedly. Here are a few possible explanations:
Reason 1: Unstable Wifi Connection
A poor internet connection can cause this error because the console cannot detect the internet connection well. To address this problem, users can do these steps to fix the issue:
Step 1: Prepare the IP Address
A proxy address is the online IP address that appears instead of the user's actual IP. To search for your proxy IP address, you'll need a computer to do this. Here's how:
Hit the Windows icon on your computer, enter Command Prompt, and click Run as administrator.
Image: TECHCult
2. Type the command ipconfig/all. Press enter to see more details of the internet connection's IP address.
Image: TECHCult
3. Take note of the IP address beside the IPv4 address.
Image: TECHCult
Step 2: Connect Wi-Fi on PS4 Console
Before entering the internet's IP address into the console, you must do the following setup:
Restart both the internet router or box and the PS4 console.
After the restart, go to settings by clicking the toolbox icon.
Tap on Network and Connect to the Internet.
Select Use Wi-Fi. Click Custom and select the wifi connection with the WiFi's name.
Enter the password and select Done. Click OK.
Choose Do Not Specify with the DHCP Host Name phase.
Leave the DNS Settings and the MTU Settings, Automatic.
Step 3: Add a Proxy Server to PS4 Console
Once you've connected the console to the internet, it's time to enter the IP address to the PS4 console. Follow the guide below to connect your PS4 to a proxy server:
After DNS and MTU Settings, PS4 will prompt for Proxy Server. Click Use.


Enter the proxy server address (computer's IP address) and the port number (proxy server configuration). Mac devices have a default port of 8080, and Windows has 6588.
Click Next and Test Internet Connection.
| | |
| --- | --- |
| | Pro Tip: To see if the issue has been resolved, you can test it by opening a game that requires a connection to the internet. |
Reason 2: PS4's Outdated Firmware
When a PS4 firmware update is overlooked, it can cause issues like the proxy server error. Here's how you can update your PS4 firmware:
Check the PS4's firmware. Go to settings and click System.
Choose System Information. Under System Software, check for the firmware version in numbers.
Select System Software Update. The system will check for the latest version of the firmware.
Install updates. The installation will take a few minutes, depending on the internet speed and the update size.


Follow the instructions from the manufacturer's website or when prompted.
| | |
| --- | --- |
| | Pro Tip: Check the PS4 console's firmware occasionally so the game experience remains uninterrupted. |
Reason 3: Outdated Router Firmware
Not keeping your router's firmware up to date can cause problems with devices connected to it, including your PS4. Follow the directions below to update or flash your router's firmware:
Look at the back or bottom of the WiFi router. Note the router's model number.
Search on Google, update router firmware with the model number. For example, update firmware router linksys wrt68g.
Select the result with the website of the WiFi router manufacturer. Click the Support link or tab.
Tap on the Firmware's download or install link.
WiFi router manufacturers' websites differ from each other. However, the Support tab or link must be visible to the customers.
Alternative Troubleshooting Methods
If the previous methods didn't work out, you can try these other troubleshooting methods:
Check the devices to see if they are in good condition or functioning.
Put the WiFi router near the PS4 console or vice versa. After this, reboot the console and the router and follow the steps in Reason 1.
Use a Local Area Network or LAN wire to connect the router and the console. Change the settings on the PS4 console.
Connect with Sony Support. Here's how to connect with Sony Support Assistance:
Call Through the Landline: For immediate assistance, dial 1-800-345-7669. Speak to a customer support representative between 8 am and pm PST.
Use the PlayStation Website's Live Chat: The user can also reach out via the PlayStation website's online assistant.
If you're PS4 is still asking for a proxy server even after you have tried the methods above, the problem could be related to your current proxy server. In such cases, finding a reliable proxy server can make a significant difference in resolving the problem.
Continue reading to discover more about the most recommended proxy servers for your PlayStation 4.
Best Proxy Servers for PS4
If you're looking for the ideal proxy servers for your PS4, it's crucial to consider various factors like server location, connection speed, reliability, and security. Below are some of the best proxy servers:
Get the Web Data You Need with SmartProxy
SmartProxy claims to scrape the web data that its users need. It has intuitive self-service, 24/7 customer support, and available add-ons. SmartProxy has five products that cost between $7.5 to $50.
Helpful Articles: To know if Smartproxy is the right proxy for you, check out Techjury's
Smartproxy Review 2023.
Boost Data Gathering Using ProxyEmpire
ProxyEmpire allows users to access proxies in more than 170 countries and over 9.7 million global clean IP addresses. It has available residential and mobile proxies for its subscribers. Its products cost $15 to $1,250.
Work with BeeProxy to Manage Proxies
This proxy server finder has premium residential and mobile proxies. BeeProxy has an easy-to-use website interface for its products, costing $18 to $30.
Use Proxy-Seller to View Proxy Locations
With this proxy, users can specify a location, period, and type of service. Proxy-Seller has configuration assistance services and a 24/7 support service. Its services cost differently depending on the region. When visiting the website, scroll down to see the list of pricing.
Wrap Up
When a PlayStation 4 asks for a proxy server, several things can cause this. Some of them are unstable connections and outdated Firmware. PS4 will request a proxy server and IP address to stabilize the connection.
The users can follow this article's steps in addressing the issue. Users can also contact Sony or PlayStation for customer support if they need more assistance.
FAQ.
---
Is it necessary to have a proxy server for PS4?
It is not required to have a proxy server for PS4. However, you will need a proxy server if you want to play online, enhance the internet connection, and secure the line while playing,
What kind of proxy should I use for PS4?
There are a few best proxy types in the market for PS4. Some are SmartProxy, ProyEmpire, BeeProxy, Proxy-Seller, SSL Private Proxy, Blazing SEO Proxy, etc. These proxies claim to reduce lag while keeping their users safe online.
What is a proxy server for gaming?
Proxy server for gaming allows players to hide their true virtual identity and speed up the connection. Many players use proxy servers for their privacy at the height of live streaming and online games.
Should I enable a proxy server on PS4?
Yes, because it can speed up your connection. Gamers can play smoothly using a proxy server as they avoid internet interruption for online gamers. It is a friendly system for computers and PlayStations.
Leave your comment
Your email address will not be published.
You may also be interested in.