-> Published on: 18-05-2023







-> Benefited Readers - 17 and Counting
Interesting Facebook Live Video Statistics You Should Know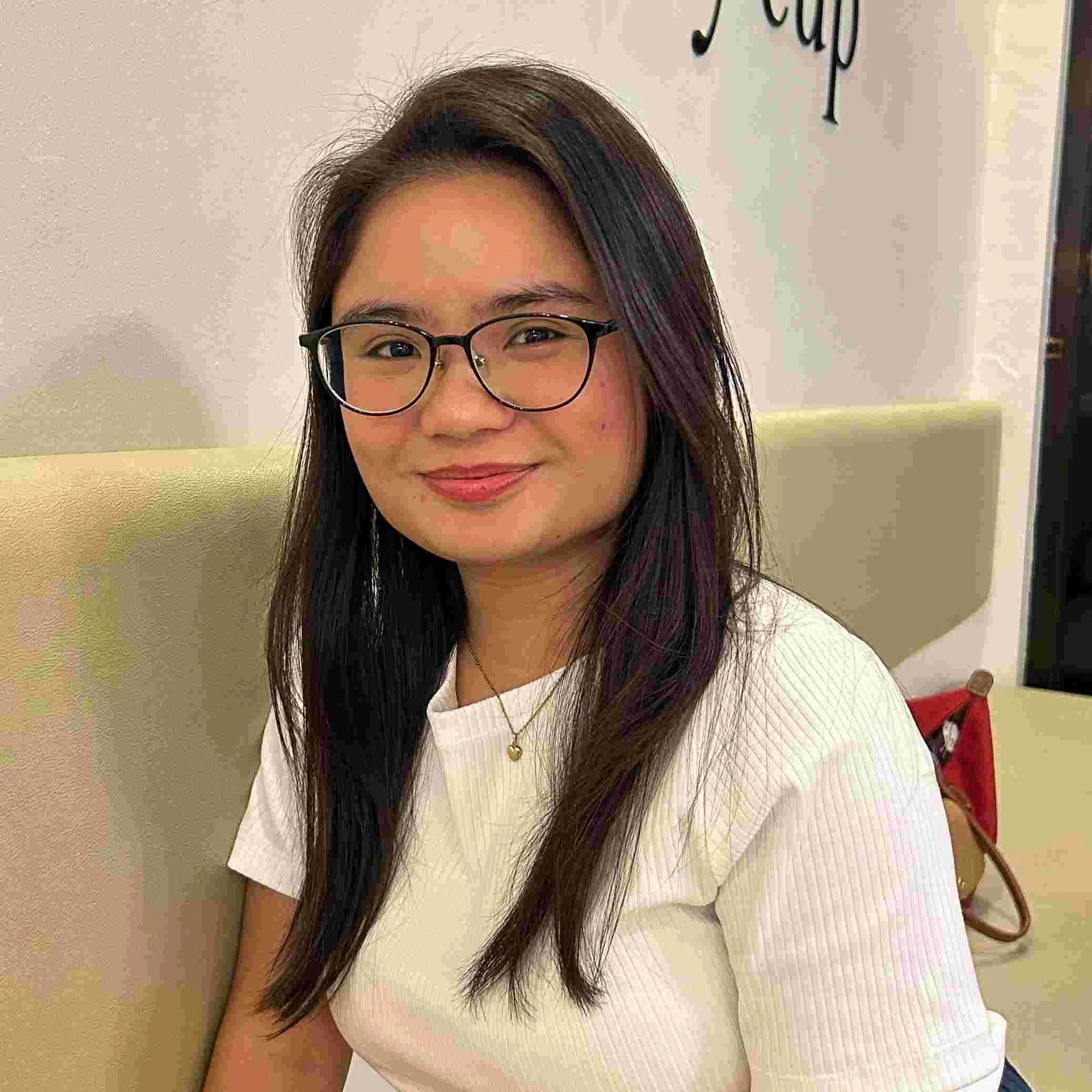 Lorie is an English Language and Literature graduate passionate about writing, research, and learnin... | See full bio
The prominence of Facebook Live among users, marketers, and brands have built a community where everyone communicates, interacts, raises money for specific causes and hosts online events.
Many prefer Facebook Live over traditional videos because it generates 6 times more interactions, 10 times more comments, and longer hours users spend.
The success of any live video content depends on several factors, like reach and engagement, which can be measured through various statistics. In this article, you'll learn how many people use Facebook Live, user demographics, and exciting trends.
Editor's Choice
91% of businesses chose Facebook Live as a platform where they shared content in 2018.
Among all the videos uploaded on Facebook, 1 out 5 is a live broadcast.
Longer ideos have higher engagement rates, at 0.46%.
The average length of top-performing Facebook Live videos is 20 minutes.
In 2020, over 8.5 billion videos were broadcasted through Facebook Live.
35% of video marketers used Facebook Live in 2019.
In 2020, 18.87% of brands used Facebook Live.
76% of the most streamed content through Facebook Live were live events in 2017.
In 2020, most Facebook Live users are ages 35 to 54.
The most-watched Facebook Live with 181 million views is 'Chewbacca Mom.'
How Many Use Facebook Live?
In 2018, Fidji Simo stated that hundreds of millions of Facebook users have gone live. The former head of the Facebook app also reported that nearly 2 billion people had watched a Facebook Live broadcast.
With this, it's no wonder the total live broadcast posts reached 3.5 billion in 2018.
To explain these numbers further, the following sections will provide Facebook Live stats for usage, demographics, and trends over the years.
Facebook Live Usage Statistics
People use Facebook Live to stream events and important moments or market their business. Here are some statistics to show the usage of Facebook Live since its launch in 2016.
1. In 2018, 91% of businesses chose Facebook Live to share content.
(Buffer)
Among all businesses that posted live broadcasts in 2018, 91% used Facebook as the platform. This makes it the most used channel for marketers to share live videos, followed by:
Instagram, with 29%
Periscope with 21%
Youtube, with 14%
Many businesses rely on Facebook for marketing and brand awareness campaigns. In 2023, Facebook is advertising for 3 billion businesses through sponsored ads, page posts, and stories.
2. 1 out of 5 videos uploaded on Facebook is a live broadcast.
(Make A Website Hub)
Traditional videos were still the most common choice for Facebook users in 2017, a year after Facebook Live was launched. Nevertheless, live videos already make up 20% of all videos uploaded on social media.
The number of uploaded live broadcast content continues to rise since 82% of people prefer to watch a live video from a brand rather than read social media posts.
3. Live videos drive 28,239 moderate comments.
(NewsWhip)
The 2019 Guide to Publishing on Facebook by News Whip reported that, among the top 10,000 posts that year, only 74 were live videos.
Despite this, live videos received the highest number of comments among all Facebook post types, garnering 28,239 moderate comments. Native videos, the second highest, received an average of only 10,652 comments.
This is likely due to live videos allowing viewers to participate in real-time, ask questions, and receive immediate responses from the host.
Users prefer engaging visual content 40 times more than any other type of marketing collateral. As a result, campaigns must be packaged through infographics, videos, data visualization, and images.
4. The average engagement rate for hour-long live videos is 0.46%.
(Social Insider)
According to a study by Social Insider, longer live videos tend to have higher engagement rates than videos that are 10 to 20 minutes long. Specifically, the average engagement rate for hour-long live videos is 0.46%. The average engagement rate for 10- to 20-minute videos is only 0.26%.
5. The top-performing Facebook Live videos have an average length of 20 minutes.
(Buzzsumo)
The top-performing 10,000 Facebook live videos have an average duration of approximately 20 minutes. This indicates that, on average, users engage more with Facebook live videos that are around 20 minutes long.
6. There have been over 8.5 billion Facebook Live broadcasts in 2020.
(CNET)
Based on an article by CNET, there were over 8.5 billion broadcasts on Facebook Live, representing a significant increase from the previous years. This rise is due to people seeking alternative ways to communicate and connect with others amidst the COVID-19 pandemic.
7. In 2020, Facebook Live viewership increased by 50% in the United States.
(CNET)
The 2020 Year in Review posted by Facebook revealed that viewership of Facebook Live in the United States surged by 50%.
This is in the middle of the COVID-19 pandemic, where users tuned in to watch fitness classes, attend virtual events, connect with artists, and engage with other online communities.
8. Facebook Live broadcasts from Pages increased by 100% in June 2020.
(Facebook)
In June 2020, there was a significant increase in the number of Facebook Live broadcasts from Pages compared to the same period in the previous year. This surge is attributed to users who turn to news broadcasts and conferences through Facebook Live.
The increasing Facebook consumption of users also contributed to the growing number of Facebook Live content. Facebook remains the most popular platform, where users spend at least 33 minutes daily using the app.
9. 35% of video marketers used Facebook Live in 2019.
(Wyzowl)
From 34% in 2018, there is a slight 1% increase in video marketers who used Facebook Live as a channel in 2019. Of the 35%, 74% found it useful for their marketing efforts.
Over 30% of marketers capitalize on live videos as a marketing tool because this content allows them to connect with a diverse audience.
10. 18.87% of brands used Facebook Live in 2020.
(Statista)
Only a minority of the brand's video posts on Facebook were live videos, accounting for 18.87% of all video posts. Statista found that most brands upload traditional videos rather than live videos because they have greater control over the content the audience will see.
In 2023, Facebook ads generated the best return on investment for 70% of firms, making it a suitable platform for consumers and advertisers.
11. In 2017, 76% of the most streamed content type on Facebook was live events.
(Wowza)
Although most people use Facebook Live to stream live events, users also stream other types of content. Wowza revealed the following statistics:
Live events: 76%
Q&A interviews and conference panels: 23%
Press events: 22%
Breaking news: 20%
Behind-the-scene looks: 15%
Product demos and other types: 12%
How-to content: 10%
Facebook Live Demographics Statistics
Facebook age demographics play a significant role in using Facebook Live. To back this up, here's a statistic showing how many people use this channel in terms of age.
12. Most Facebook Live users in 2020 are ages 35 to 54.
(Vorhaus Advisors - OTT.X)
Since the younger generation uses Instagram and Youtube more for live-streaming, those aged 35 to 54 are the common users of Facebook Live.
These data by Vorhause Advisors show how many people use Facebook for live-streaming video:
Ages 35 to 54: 29%
Ages 55 and above: 23%
Ages 18 to 24: 19%
Facebook Live Trends Statistics
Since the launch of Facebook Live in 2016, there have been a few remarkable trends. Here are some Facebook Live statistics to help you remember or keep you informed.
13. 'Chewbacca Mom' is the most-watched Facebook Live video ever uploaded, with 181 million views.
(BBC)
People watch funny videos on the internet all of the time. Based on Statista, the most commonly shared type of content in 2016 in the U.S. was funny videos.
This is why when a mom went on Facebook Live to show herself trying on a Chewbacca mask, which she genuinely found funny, the video garnered 181 million views.
This was even featured in Guinness World Record blockbusters earning the title "Most Watched Facebook Live Video."
14. There was a 100% increase in Facebook Live views in Italy when residents sang from their balconies and broadcasted them.
(Facebook)
During the lockdowns in 2020, people had to lean on something. Residents in Italy sang together on their balconies while under quarantine and shared the lovely moment on Facebook Live.
15. The 2020 Easter mass had 2.3 million views compared to the previous year's, with only 223,000 views.
(Facebook)
The 2020 Easter and Passover holidays had the highest number of Facebook Live broadcasts from spiritual pages. The Facebook Live video of the Easter Sunday mass posted by Vatican News in 2020 gained over 1.3 million views. This is a massive increase from 2019's Easter Sunday live video mass, which only has over 223,000 views.
Due to the COVID-19 lockdowns, many people could not attend in-person services for Easter and Passover. As a result, many turned to online platforms like Messenger and Facebook Live to connect with friends, family, and spiritual communities.
Conclusion
Facebook Live has been growing in popularity since its launch in 2016. Many marketers use it as their platform of choice. Many users also watch Facebook Live videos for many reasons, to feel connected and updated being the most common.
The lockdown in 2020 led to a surge in Facebook Live usage as people sought to connect and stay informed during physical disconnection.
These Facebook Live statistics can provide valuable insights into your audience, engagement levels, trends, and performance. It helps you create more effective and impactful live streams.
FAQs.
---
How long can a Facebook Live video last?
A Facebook Live video can only last up to 8 hours.
Can you see the number of views on Facebook Live?
Suppose the privacy setting of a Facebook Live video is set to public. In that case, you can find the number of views below the video.
Leave your comment
Your email address will not be published.
You may also be interested in.