-> Published On: 22-09-2023
How to Do Username Lookup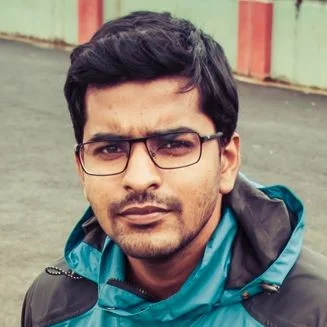 Florence is a dedicated wordsmith on a mission to make technology-related topics easy-to-understand.... | See full bio
With over 5.16 billion people on the Internet, searching for someone is like looking for a pin in a haystack. It's even trickier if your only lead is a username.
With so many usernames out there, it can take time to find the right account. You may have to sift through countless profiles until you find the person you seek.
Fortunately, these tools can make your search easier:
Social Catfish
Social Media
Search Engine
Background Search Tools
Continue reading this article to find out how to use these tools for your username lookup.
4 Ways to Find a Person Using Their Username
A username is considered a person's online identity. It is a great starting point to search for people on the Internet.
There are many username lookup methods, but here are the most reliable ones:
Method 1: Utilize Social Catfish
Social Catfish offers reverse username search, among other features. It lets you find dating profiles, photos, and other content from 200 billion records in its database.
To enjoy the perks of this website, follow the steps below:
1. Go to Social Catfish and click Username.
2. Enter the username on the search bar and hit Search.
3. Do the CAPTCHA to start scanning.
4. When the report is ready, enter your email address to access it.
Social Catfish charges $5.73 for the first three days and $27.48 monthly for reverse username lookup services. Its complete background check services cost $79.95, including access to criminal, court, and other public records.
Method 2: Maximize Social Media Search
Statistics say that 4.8 billion people use social media daily, making social media a practical username-lookup tool.
Facebook, Instagram, and Twitter are some of the best platforms where you can start searching. Here's how you can do a username search on each site.
Facebook
Use the Facebook search bar and scan through the profiles, posts, videos, and pages of 2.96 billion monthly active users.
Below are the steps to do it:
1. Go to Facebook.
2. Enter the username in the search box. Hit Enter.
3. Click on each search result to see which accounts match the person you're looking for.
Instagram
Instagram is also a convenient tool for doing a username lookup. It lets you scour through accounts, posts, and tags of over 500 million Instagram users.
The steps below show how to initiate a username search on Instagram:
1. Go to Instagram.
2. Click the magnifying glass icon on the sidebar.
3. Enter the username in the search bar.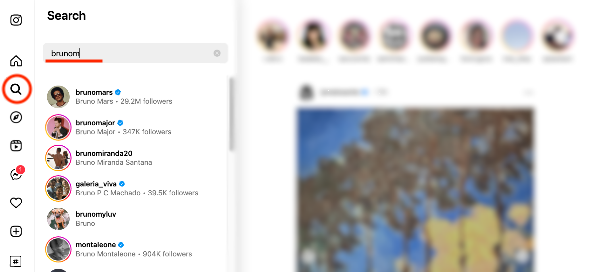 4. Scan the profile photos of the accounts in the results below the search bar to see which matches your target person.
Twitter
With 436 million monthly active users, username lookup is also feasible on Twitter. Videos and photos related to the username will also appear.
Here's how to search on Twitter using a username:
1. Go to Twitter.
2. Enter the username in the search box in the top-right corner.
3. Click on the suggestions below the search box or hit Enter.
Method 3: Use Google
Google is said to be the most used search engine in the US. It is a great resource when searching for someone by username.
To refine the search results in Google, follow the steps below:
1. Go to Google.
2. Type the username and hit Enter.
3. Click on each result to see any matching social media accounts or other information.
If Google cannot give you the desired results, you can also try other search engines like Bing and Yahoo.
Method 4: Use Background Search Tools to
Uncover social media profiles and other information with background search tools. These tools allow you to get possible online profiles using a username instantly.
Some of the tools you can use are Instant Username Search, BeenVerified, and Spokeo. Below are the steps on how to use each one.
Instant Username
Instant Username Search is a free website with one account for each social media platform. Start using this tool with these steps:
1. Go to Instant Username Search.
2. Enter the username on the search bar and hit Enter.
3. Once the website finishes scanning, it will show the social media platforms where the username exists. Click on which platform you'd like to see.
BeenVerified
BeenVerified is a safe people search tool that lets you find profiles with a username. Its user-friendly interface and vast database make the search easier.
Begin searching with BeenVerified by following these steps:
1. Go to BeenVerified.
2. Click on Search Tools and Username Search.
3. Enter the username and click Search.
4. Choose the search result that potentially matches your target person.
5. Select a plan and payment method to access the report.
Other than username search, BeenVerified also lets you find people using phone numbers, images, email addresses, and more.
Spokeo
Spokeo is one of the best reverse lookup tools online. It provides contact information, personal details, and other intensive reports.
The steps below will show you how to do a username search in Spokeo:
1. Go to Spokeo's website.
2. Type in the username and click SEARCH NOW.
3. Choose between the category options or access the full results.
4. Unlock the results for $0.95.
You can also get a Spokeo subscription, which costs $19.95 for the monthly plan and $44.85 for the quarterly plan.
The Legality of Username Lookup
Legality is a gray area when it comes to username lookups. Technically, there are currently no federal laws against username lookup as long as it is for a legitimate purpose.
However, it becomes illegal if someone uses the information obtained to harass or stalk another individual. That would be considered a violation of privacy laws.
Ultimately, the legality of username lookups depends on the specific circumstances surrounding the use.
Final Thoughts
With thousands of usernames on the web, searching for a profile that matches one is challenging. Fortunately, multiple methods make it easier.
Ensure you use the information you gather during your search appropriately and safely. Always respect other people's privacy and limits.
FAQs.
---
Your username is your account name, login ID, user ID, or nickname. You can find this on your profile near your profile picture.
What details do you get from background check sites for username search?
You can get public and private information like online profiles, criminal records, contact information, and more when you conduct a username search on background check sites.
Can people see my Facebook username?
Yes, people can see your Facebook username. It is visible on your Facebook profile URL. It can even be used to find and tag you in posts or comments.
Leave your comment
Your email address will not be published.
You may also be interested in.