-> Published on: 18-05-2023







-> Benefited Readers - 64 and Counting
Facebook Business Statistics: For You and Your Business
Reading time:
10 min read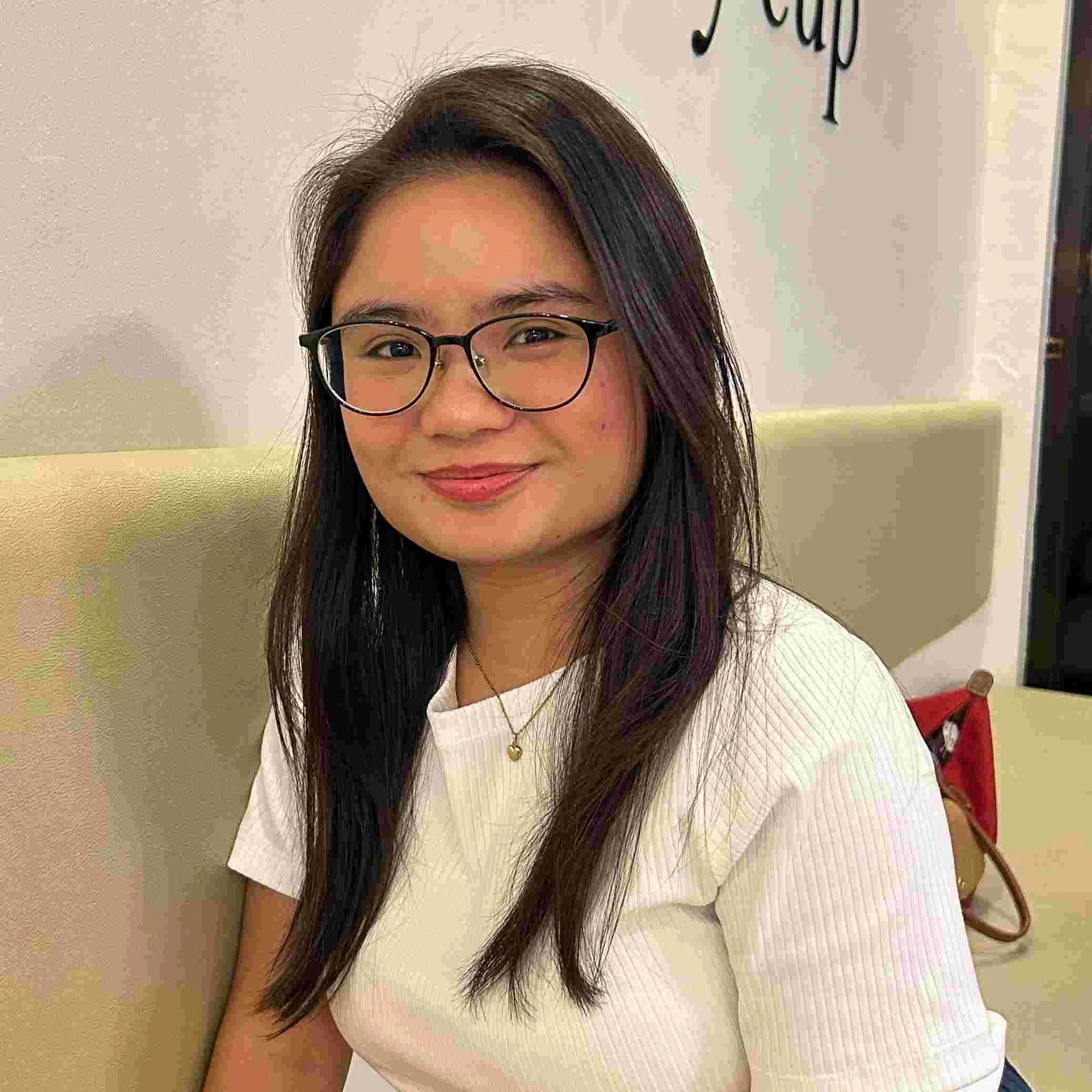 Lorie is an English Language and Literature graduate passionate about writing, research, and learnin... | See full bio
In 2023, three million businesses have advertised on Facebook actively, with more than 70% of them from regions outside the US. That's three million companies worldwide.
Facebook remains the most-used social media platform, even with TikTok and Instagram gaining more users yearly. Its dominance has not slowed down, especially when it comes to showcasing businesses.
Learning about the ins and outs of Facebook Business statistics is vital for identifying opportunities in your market. The trends in Facebook marketing and business pages will also help you improve your customer targeting. Without further ado, here's what you need to know.
Editor's Choice
Today, Facebook has 2.96 billion monthly active users.
On average, 1.98 billion people log into Facebook daily.
81% of adults in the U.S. own a Facebook account.
India is ranked first in Facebook audience size, with almost 349.7 million users.
The United States has 182.3 million Facebook users.
12.6% of all active Facebook users ages 25 - 34 are female, and 18.4% are male, according to Statista.
Facebook ranks third in the world's most visited website, having 1.5 billion unique visitors, 11.2 billion visits, and an average visit time of 31 minutes.
About 75% of those who have high incomes use Facebook.
The average US adult consumes 30.1 minutes a day on Facebook.
33% of Gen Zs are interested in purchasing digital-only art.
How Many Businesses Are on Facebook?
With 221.6 million American users, Facebook has become the most popular social media platform worldwide. As of June 2022, over 200 million business pages on this site use free tools and available applications.
Building a page for your enterprise is an excellent method to engage with present and possible clients. It allows you to mark specific audiences and advertise to them cost-efficiently.
When accomplished well, anybody can use Facebook business to build brand love within the platform's community. In fact, 93% of marketers utilized Facebook ads to promote their brands in 2023.
Read on to learn more facts about Facebook Business that can serve as your guide before you create a page for your organization.
How Many Facebook Business Pages Are There
Doing business on Facebook can be an effective means to gain new customers and grow your company. With over 2 billion active users, your target market is within reach.
Here's the data showing how businesses have penetrated and maximized using the social media site Facebook:
1. 60 million Facebook business pages are currently present.
(Brandwatch)
Facebook has been an essential part of the marketing strategy for millions of businesses. It allows you to reach billions of users all over the globe. In the USA alone, 81% of American adults have Facebook accounts. That's millions of potential customers.
From 60 million Facebook business pages, it is projected to increase daily.
2. Of all businesses with a Facebook page, 93% actively used the platform.
(Buffer)
Businesses see the value of being active on Facebook over time. With its free tools, messaging support, and many other features, Facebook has provided companies an edge to easily promote their products to their target clients.
A Facebook page is not just part of the trend but has become essential in every business.
3. Messenger sends ten billion messages between businesses and people monthly.
(Facebook)
About 90 million small businesses use Facebook Messenger for transactions. It's a convenient tool that lets you connect with others, allowing you to communicate with your clients swiftly.
Compared to email and other platforms, it is more convenient for businesses and customers to exchange messages through Messenger.
⏳In a Nutshell:
With 60 million active users and billions of messages rallied monthly, Facebook provides businesses with enough exposure and customer interaction to grow.
How Many Businesses Advertise On Facebook?
More than a billion people communicate with businesses on Facebook; this is a perfect opportunity for companies to take advantage and advertise their products online since it is free.
As a social media site that can reach billions of users worldwide, let us see how businesses utilize Facebook to boost their presence in the market through advertising.
4. Facebook has 3 million active advertisers as of 2023.
(Meta, Demand Sage)
In the recent update of Meta, three million businesses actively advertise on Facebook. That's three million companies worldwide, with more than 70% from outside the US. This is a clear manifestation that more and more businesses trust that Facebook can help them boost their marketing and sales.
5. Facebook Ads has a potential reach of 2.95 billion users.
(Demand Sage, Hootsuite)
2.95 billion users are potentially reachable through Facebook advertising. This is how wide the range is if a business engages in Facebook advertising. For instance, a live video garners about 28,239 moderate comments from users. That's thousands of viewers exposed to live, paid promotions.
Data shows that the figure above is 72.5% of the total active users of the social media site, which is a significant majority of its users worldwide.
6. 34.1% of adults over 13 worldwide see Facebook advertisements
(Meta)
The target of Facebook ads is those at least 13 years old since it is the minimum age requirement to make an account on this platform. Advertisers promoting products with age limitations in various areas should adjust this setting before submitting their ads.
Facebook Business Page Expenses and Revenue Statistics
Because of its enormous number of users and social media reach, large and small advertisers consider Facebook a prime opportunity to present ads to viewers; this is how it gets its revenue - digital advertising.
The primary source of income for Facebook is Advertisements which involve the use of user data for targeting.
Here are more facts about Facebook Business Page costs and earnings:
7. It costs $0 to set up a Facebook Business Page.
(Meta)
Like profiles and groups on Facebook, you can set up and utilize a Facebook business page for free—regardless of your followers or likes. Even if you use the money on Facebook Ads, there's still no charge for the organic aspects of your business page, such as the posts on your Facebook timeline.
If you have a business and want free digital advertisements, Facebook Business is a great choice!
8. In 2022, Facebook's total ad revenue amounted to $116.6 billion.
(Statista)
In 2022, the revenue forged by Meta Platforms, once Facebook Inc., amounted to approximately 116.6 billion US dollars, down from about 117.9 billion US dollars in 2021.
This is the first-period income that has dropped for the social media company. Extra fees and payments contributed to $2 billion worth of income.
9. Facebook ad revenue in the US will reach $55.77 billion in 2024.
(Insider Intelligence)
In 2021, Facebook's advertising revenue in the United States reached $50.57 billion, marking a 33% growth compared to the previous year.
Although the company experienced a decline in revenue in 2022, it successfully recovered the following year. It is projected that in 2024 the revenue will continue to rise, reaching $55.77 billion.
Facebook's ad revenue grew 6% in Asia-Pacific from Q3 2021 to Q3 2022
(Meta)
Unsurprisingly, Facebook ad revenue is increasing since this social media platform continues to dominate the digital world. Its efforts to monetize its users have vastly differing results across global regions.
According to the data from Meta, there is growth from the 3rd to the final quarter of the year 2022 in the ad revenue of Facebook in the Asia-Pacific Region.
Facebook Marketing Statistics
Facebook is a powerful tool for your company. It can help spread the word about your products, services, and brand, allowing your business to educate, entertain, and engage with your clients online to lessen marketing costs.
Here, we will see how Facebook Marketing works worldwide.
11. Over 91% of marketers do business on social media.
(Neal Schaffer)
In 2021, 91.9% of US marketers in companies more prominent than a hundred employees were predicted to utilize social media for marketing. The share stood at 86.2% in 2013.
That said, 90% of marketers use Facebook in their social media strategies. This clearly shows how Facebook marketing has been a growing trend nowadays.
"Social marketing eliminates the middlemen, providing brands the unique opportunity to have a direct relationship with their customers." — Bryan Weiner, CEO of Comscore
12. Advertising on Facebook costs $1.72 per click.
(Word Stream)
A study by Word Stream discovered that the average fee per click on Facebook is $1.72 across all industries. Nonetheless, you can anticipate paying considerably more in specific industries. For instance, the average cost per click for finance, insurance, and customer service sectors is at least $3.
13. 78% of US consumers purchased through discoveries on Facebook in 2018.
(Kleiner Perkins)
In 2018, 800 million people from 70 countries used Facebook Marketplace monthly. Many of them are Americans.
Facebook became a significant source of products and supplies among consumers in the United States. According to the article by Kleiner Perkins, Internet Trend 2018, almost 80% of the consumers in the US bought items they discovered on Facebook.
14. More than 200 million businesses use Facebook's apps and free tools
(Facebook)
Facebook Pages is a tool to reach your audience and promote your business for free. Since the social media platform is significant to billions of its users, companies worldwide use its applications and free tools to maximize their business marketing.
Helpful Articles: When used right, Facebook has a huge potential to increase your audience reach and catapult your business to success. Our other articles will give you more information on this:
Facebook Shopping Statistics
The number of individual online shoppers in the U.S. has been increasing yearly. 2023 analysts expect 218.8 million digital buyers; this marks a 1.9% annual boost compared to 2021.
Online shoppers in the US are set to continue growing. By 2026, it is expected that the figure will hit 230.6 million.
Here's how others perceive shopping on Facebook:
15. 37% of Facebook users will purchase on the platform in 2023.
(eMarketer, Social Shepherd)
Even with TikTok Shop, Facebook remains to have more users who choose to shop on the platform. According to eMarketer, the social media giant is tied with TikTok. Still, because of its much larger user base, Facebook wins in sheer numbers with 63.5 million users. Meanwhile, TikTok only has 23.7 million.
Facebook's user demographics also cause this phenomenon. Most of the platform's users are in the 25 to 34 age group, millennials with income and opportunities to spend on shops.
In contrast, Social Shepherd reports that TikTok primarily comprises teens ages 10 to 19. These are mostly students who depend on parents and guardians and can't shop independently yet.
16. 19% of consumers in the U.S. begin their online shopping search on Facebook.
(Insider Intelligence)
Facebook has become a popular source for people to check if the items they need or want are available online. It's the number one social network used for this purpose. The leading source is Amazon, followed by search engines, Walmart.com and YouTube.
17. Average Facebook Page in the retail industry projects 974,000 impressions monthly.
(Hootsuite)
Retail pages have an average audience growth rate of 0.52% per month and a post-engagement rate of 1.37%; this is a positive sign that more and more people trust Facebook as they shop and make purchases online.
✅Pro Tip:
Drive more sales on your Facebook shops by building a community. Create a Facebook Group. It's an efficient way to bring a community together and share content about a brand.
Wrapping Up
The average user spends 2 hours and 31 minutes on social media daily. That much exposure is essential for marketing businesses, and Facebook offers that opportunity to everyone.
Facebook Business Page allows enterprises to interact with customers, know their behavior, and provide prompt feedback and responses. As a business technology, Facebook is victorious since it has its fan page and group page, which is efficient and economical.
With billions of active users globally, Facebook provides limitless opportunities for small or big businesses to penetrate more in the market. Since it is free, even those who just started can use this feature of the world's biggest social media platform.
FAQs.
---
Boosted posts are ads you create from existing posts on your Facebook Page. Boosting a post can assist you in getting more engagement. You may also reach new people interested in your Page or business and follow you.
What is Facebook Advertising?
Facebook ads are online advertisements published on Facebook targetting users. It is a type of display ad and can only be seen by the site's users who have been chosen using Facebook's targeting tools.
Who can advertise on Facebook?
Anyone who owns a Facebook Business Page can advertise on Facebook. Note that you cannot run ads using your personal profile page.
Leave your comment
Your email address will not be published.
You may also be interested in.