What is P2P VPN? A Beginner-Friendly Guide
Reading time:
10 min read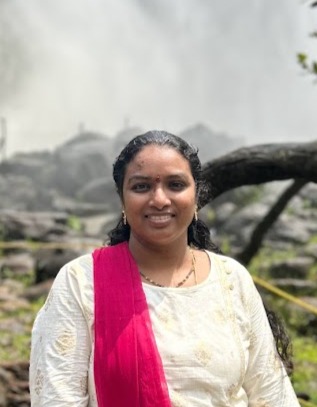 Michael
Joined November 2021
Peer-to-Peer (P2P) VPNS are specialized to protect users and the data they circulate within P2P networks. Developers made P2P VPNs to protect users' online activity and data from ISP and other prying eyes.
However, it gained a bad reputation when it became famous among illegal streamers and downloaders.
Check out the article below to better understand P2P VPNs and their processes, advantages, and drawbacks.
Key Takeaways
P2P VPNs protect user information, content, and connections within P2P networks.
To avoid ISP detection, surveillance agencies, and other external malicious content, users can use P2P VPNs.
Using P2P VPN improves peer-to-peer connections' reliability, efficiency, performance, and download speeds.
File sharing of malicious software, copyright issues, and lack of available P2P servers are the most common disadvantages of using P2P networks.
Having a good P2P VPN can bridge the disadvantages of using P2P networks. However, users can only have a good experience if they have a proper moral compass to guide them.
All You Need to Know About P2P VPNs
P2P VPNs protect users' online activities and data like regular VPNs. However, P2P VPNs specialize in protecting the information of users who participate in P2P networks and servers like torrenting.
P2P VPNs provide a secure and encrypted path for P2P connections. Using P2P networks isn't illegal, but ISPs throttle connections upon detecting P2P connections. Also, many P2P activities involve sharing copyrighted content and high bandwidth usage.
User IP addresses and identifying information are encrypted through P2P VPN to avoid being stolen or used for malicious attacks.
Corporations, small companies, and creatives use P2P VPNs to safeguard and speed up P2P file sharing.
Read on to understand better how P2P VPN works within P2P networks!
The Fascinating Process of P2P VPN
The primary use of P2P connections is decentralized file sharing. Instead of sending the file from a central server, peer servers from P2P networks break down large files and distribute them to a peer server network.
The pictogram above shows how peer servers co-own, manage, and share the file for a more stable, faster, and efficient file-sharing process. This contrasts with relying on a centralized server in the file-sharing process.
P2P VPNs do the following safety measures to make the process more secure:
It encrypts identifying information such as IP addresses from the users involved to maintain anonymity.
It encrypts the content being shared in the network to control accessibility.
It hides the user's online activity from external entities like ISPs, surveillance agencies, or hackers.
Let's take a closer look at P2P VPN servers in the following section.
P2P VPN Servers At A Glance
For VPNs to work, servers are set to host and deliver VPN services to clients—in this case, P2P network users.
P2P VPN servers encrypt the user's data circulating within the network and hide the user's identifiable information. The most prominent feature of P2P VPN is protecting the user's P2P connection from external threats.
P2P VPN servers also find the best route toward the desired peer server to ensure a quicker and more efficient experience.
Build a better understanding of the difference between traditional and P2P VPNs with the comparative analysis below.
P2P VPN vs. Traditional VPN
Traditional VPNs anonymize user information and encrypt data through a VPN server before sending it to the Internet. Most users doing regular online work or browsing prefer traditional VPN for its lower costs.
Traditional VPNs are perfect for regular online work and browsing. However, it lacks the tools to safeguard and anonymize P2P network users.
Developers made P2P VPNs to protect content and connections within a P2P network directly. Unlike traditional VPNs, P2P VPNs do not use a centralized server to avoid crashing and increase reliability.
Its process is similar to remote access cloud VPNs, which directly connect users to an organization's cloud VPN deployment to ensure security and privacy.
💡 Did You Know?
Professionals and companies typically use cloud-based VPNs since corporate data contains confidential material, and owners can't afford to lose or compromise data through centralized VPN servers.
Check out the table below to better understand the difference between traditional and P2P VPNs regarding focus, scope, and processes.
Traditional VPN

P2P VPN

Focus

Protecting users' information and data before uploading/interacting with the Internet.

Protecting users' information and data before interaction and connecting with other users in P2P networks.

Scope

User-focused
Protects against 3rd-party malicious organizations, ISP detection, surveillance
Ensures online anonymity

Focused on the user and its connections
Protects against 3rd party malicious organizations, ISP detection of P2P network, and surveillance
Ensures anonymity within P2P networks

Process

Encrypts user data through the VPN tunnel before uploading to the Internet.
Uses a central VPN server to serve multiple clients.

Encrypts user data through the P2P VPN tunnel before interacting with other users in the P2P network.
Decentralized VPN servers to avoid crashing within P2P network use and maintain security.
Perimeter81 and NordLayer VPNs are the best cloud-based VPNs for businesses in 2023. The former has exceptional speed, encryption, and server performance. While the latter features a per-user charge package perfect for companies of all sizes.
Meanwhile, Express VPN takes the top spot for P2P VPNs with its user-friendly interface and customizable setup. NordVPN prioritizes security with a built-in antivirus program and a two-piece kill-switch feature.
The Benefits of P2P VPN
Cloud or Remote Access VPNs, like P2P VPNs, require little to no additional hardware or software, so it's easy to use even for regular individuals.
The recent COVID-19 pandemic increased VPN usage—especially among remote workers. Since the rise of remote work, companies have begun incorporating cloud-based, remote-access VPNs to protect corporate files transmitted through public or home networks.
Check out the following benefits of P2P VPN and decide if this type of VPN is perfect for your needs:
Reliability and Adaptability
P2P VPNs can handle large amounts of data and high bandwidth transmission while conducting routine content and user protection.
Considering the interactive nature of P2P networks, P2P VPNs can also protect data without blocking peer servers.
Efficiency
Since multiple networks work together, file sharing is quick and efficient in P2P networks.
P2P networks reduced hours of download speed into minutes. However, such an efficient network can only function when protected by a proper P2P VPN.
Since much of the content in P2P networks is copyrighted, it's vulnerable to being taken down or hacked. Using a P2P VPN, users can protect and continue using their P2P network.
📝 Note: Despite the countless benefits of VPN, only 31% of the world's Internet users have access to VPN services.
Excellent Performance
If you're experiencing slow performance with your current VPN, you might want to consider switching to P2P VPN.
The performance of P2P VPNs is much better than regular VPNs, specifically in terms of upload and download speed.
File Sharing Made Simple
Apart from protecting P2P networks, this type of VPN also speeds up upload and download speeds for faster file sharing.
Not only will it help users find an online host for their needed files much sooner, but P2P networks also keep the files available online since more than one host owns the item.
Fast Download
Peer downloads through P2P VPNs are faster than regular VPNs.
Such a difference in performance is due to P2P VPNs' separate servers that handle heavy online activities like streaming, downloading, and gaming.
On the flip side, P2P VPNs have their disadvantages. Continue to the following section to stay aware and prepare for such drawbacks.
Disadvantages of P2P VPN
Like most online technology services, P2P VPN also comes with risks. P2P network exposes user devices and servers to accept and share data. This leaves their virtual door wide open for malicious content or intentions.
Read on and equip yourself with the proper knowledge about the dangers of P2P file sharing despite the presence of P2P VPNs.
Security Issues
Trust is the foundation of P2P connections. Multiple users open their servers to create a P2P network, making file-sharing easier and more efficient.
Despite its benefits, P2P also risks users from malicious content within the networks. If one user decides to spread malware-infected files, all users in the P2P network will be affected.
Since P2P VPNs only detect external malicious intent, inside jobs go undetected.
✅ Pro Tip!
Go for security-focused VPNs like NordVPN's malware protection! This VPN feature offers a kill switch that quickly cuts the connection when other "peer" servers share malicious content.
Limited Accessibility
The VPN industry's growth is apparent, but only a few providers offer specialized P2P VPN services. The service entails a separate server for heavy activities—not to mention privacy issues within the network.
As a result, many users have difficulty finding a legitimate and good P2P VPN service provider. It is much harder for businesses seeking a professional plan since it involves more servers and devices.
At the end of the day, having no VPN service is better than illegitimate VPN services exploiting your money and information.
Legal Issues
Legality is among the primary concerns of P2P networks and VPN use. VPNs are already restricted and banned in a few countries due to their ability to shield people from authority intervention.
It's also a fact that about 58% of downstream traffic in the world's P2P networks is from video content.
Additionally, about 25% of the general online traffic comes from violating access guidelines on copyrighted content.
While it's not illegal to participate in P2P file sharing, the chances of users unintentionally infringing copyright laws under the protection of P2P VPN are high.
Recommended P2P VPNs
There may be a scarcity of legitimately good P2P VPNs in the market. Still, brands that offer the service can simultaneously bridge your needs.
Check out the following P2P VPN recommendations to see what fits you best and end the search.
NordVPN
Nord VPN is known for its top-quality performance and security features offered at a reasonable price. NordVPN offers overall protection and a high average download speed of 417 Mbps—perfect for your streaming and torrenting needs.
Express VPN
One of the leading P2P VPNs in the market is Express VPN. Its impeccable service with over 160 P2P-optimized server locations is ideal but comes at a higher price.
All Express VPN servers are P2P-compatible for regular browsing and P2P activities. However, its monthly plan has a 5-device limit.
If you plan on sharing the subscription with the family, going for the 6-12 month plan is better to get that 8-device limit.
SurfShark VPN
SurfShark is one of the cheapest P2P VPN options that don't compromise performance.
It has a 265 Mbps average download speed, with additional security and data encryption features. SurfShark VPN is popular for those looking at cost-friendly but high-performance options.
Conclusion
Peer-to-Peer network connections are risky and difficult for most users due to ISP throttling and 3rd party surveillance.
Luckily, P2P VPNs allow users to enjoy reliable, high-performance, and safe file sharing within their networks. However, P2P VPNs may come with underlying security and legal issues due to the nature of P2P networks.
A controlled and malware-free P2P network that avoids illicit activities and content is a recipe for a good P2P experience.
FAQs.
---
P2P networks aren't better than VPN—especially unsecured P2P networks. Since P2P networks connect one peer to another, user information and content are exposed and vulnerable to hackers without VPN protection.
Using P2P VPNs is better if you use P2P networks to download content. It will protect your content and maintain anonymity even in P2P networks—something regular VPN doesn't do.
Is P2P safer than port forwarding?
Yes, but neither is recommended in terms of security. Data on P2P networks are exposed to third-party servers, while port forwarding exposes the network to anyone close. Getting a VPN service is recommended to make both connection types more secure.
Leave your comment
Your email address will not be published.
You may also be interested in.