-> Published on: 08-02-2023







-> Benefited Readers - 5,322 and Counting
Ways to Find The Owner of a Cell Phone Number and Their Address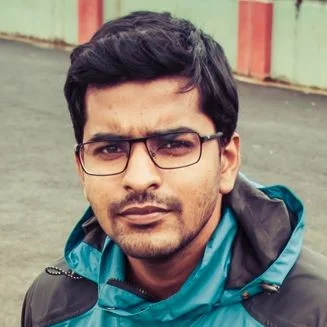 Are you trying to conduct a phone number search to either look up a missed call or figure out who's behind the anonymous messages or calls you've been getting?
Thankfully, there are several ways to find the owner of a cell phone number and their address, and you can try them out within minutes.
You can use the form below to perform a background check on yourself or another person. (For personal use only)
The results of your background check will be securely displayed in a new window on TruthFinder's website.
Search
Keep on reading as we outline them all!
5 Ways to Look Up a Phone Number Owner
If you ever need to look up a phone number, you will definitely find success with one or more of the methods below:
1. Just Use Google
The first thing you should always do when trying to find information about anything, including the owner's details of a specific phone number, is to simply google it.
Google is one of the best web browsers to ever exist. Over 6.9 billion searches are made on Google every day.
Using Google for your private searches is fast and free of charge. Granted, it's not always accurate, and you have to sift through the data you obtain to determine whether or not it's correct, but it doesn't cost any time or money to give it a shot! It is even possible to find someone's Facebook or Instagram account on Google Search.
Note: U.S. phone numbers typically consist of ten digits, of which the first three are for the area code and can help you narrow down the number's owner.
2. Try Out a Reverse Phone Number Lookup Service
Perhaps the best method to find the owner of any phone number in the U.S. is to use the services of a paid or free phone number lookup website.
If these specialized online directories are good enough to do a background check, they should definitely prove helpful in looking up a number's owner.
To use them, you only need to enter a 10-digit number, and you can see the owner's name, address, and associated businesses—similar to the information provided in traditional white and yellow page directories.
However, while this data is easier to dig up for residential (landline) or business numbers, searching for a private cell number holder is a lengthier and more involved process that you will most likely have to pay for.
Some of the best reverse phone number lookup services include Whitepages (named after the traditional book), Intelius, and TruthFinder.
3. Search Through Social Media Sites
Since almost everyone is on one or more social media sites nowadays, you can also take advantage of their search engines to find almost anything about anyone. If government agencies know to rely on the data available via social media, so can you!
With a phone number, you could actually find someone's social media accounts. This can be possible with the help of background check sites. If you have the person's social media account, background check sites can also help you look them up.
In fact, most sites like Facebook, LinkedIn, Twitter, and Instagram store your phone number for some reason or another, and some even show it publicly. However, in most cases, you have to follow the user in question, or their profile has to be set to public.
4. Seek Help From Your Cell Phone Carrier
Suppose the owner of the number and you share the same cell phone carrier. In that case, you might get some essential information about them from your phone company, provided the calls you are getting are harassing or threatening you.
Note: Before contacting your cell phone carrier in such situations, get in touch with your local law enforcement officials to explain the issue and ask for advice on what to do.
5. Hire a Private Investigator
If everything else fails, the last resort is to obtain the services of a private investigator specializing in tracking people down. Keep in mind, though, that you have to verify that you are hiring a professional PI that is properly licensed in your state. Furthermore, you should request an in-person visit to ask about their qualifications and prior experience.
How to Find Out if a Phone Number Is Legit?
People often give out fake phone numbers for any number of reasons, be it to avoid spammy calls for salespersons or protect their privacy from nosy individuals. So, how can you tell whether or not you have a real number? There are obvious ways.
1. Call the Number
It's simple: if the number is constantly disconnected, it's a fake one. You might be getting text messages or calls from this number now and then, but they might be calling you from a VoIP (Voice Over Internet Protocol) number that can be easily faked.
On top of that, the caller information can be manipulated and the number can be transferred to a different device. That said, tracking such a number is rather difficult since it won't be tied to a specific location and can be reconfigured for a large number of phones.
Therefore, block any number you can't dial, especially if you are a business.
2. Use a Phone Validator
Checking whether or not a certain phone number is legitimate is very convenient via phone verification tools. For instance, Experian's services only have you enter the number in question before providing you with a detailed summary about its status.
Such internet services simply ask you to enter the number before telling you whether or not the number is verified, what type it is, the operator's name, whether or not its reachable, the location of the prefix, the last time it was available, etc.
Bottom Line
Now that you know how to find who a phone number belongs to, you have the tools necessary to identify the person or persons that have been calling you from an unknown number or even find the owner(s) of the number(s) in your old phone book. Best of all, most of the above methods are free to use and will help you quickly find what you are looking for.
FAQs.
---
How can I find out who a phone number belongs to for free?
You can try googling the number, searching with it on popular social media sites, or using one of a dozen effective reverse phone lookup services.
How can I find a phone number associated with an address?
To get the names and phone numbers of the individuals living at a specific address, your best bet is to use a reverse address lookup service, some of which are available for free.
How can I get personal details of a mobile number?
The best ways to find the owner of a cell phone number and their address involve paying for the services offered by premium online directories or even a private investigator who is able to dig up all the information connected to a certain phone number.
Leave your comment
Your email address will not be published.
You may also be interested in.