-> Published on: 30-04-2023

-> Benefited Readers - 1,608 and Counting
How To Track Down Someone Who Scammed You? [7 Proven Methods]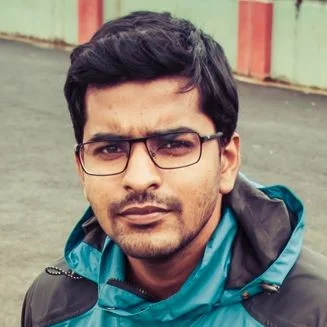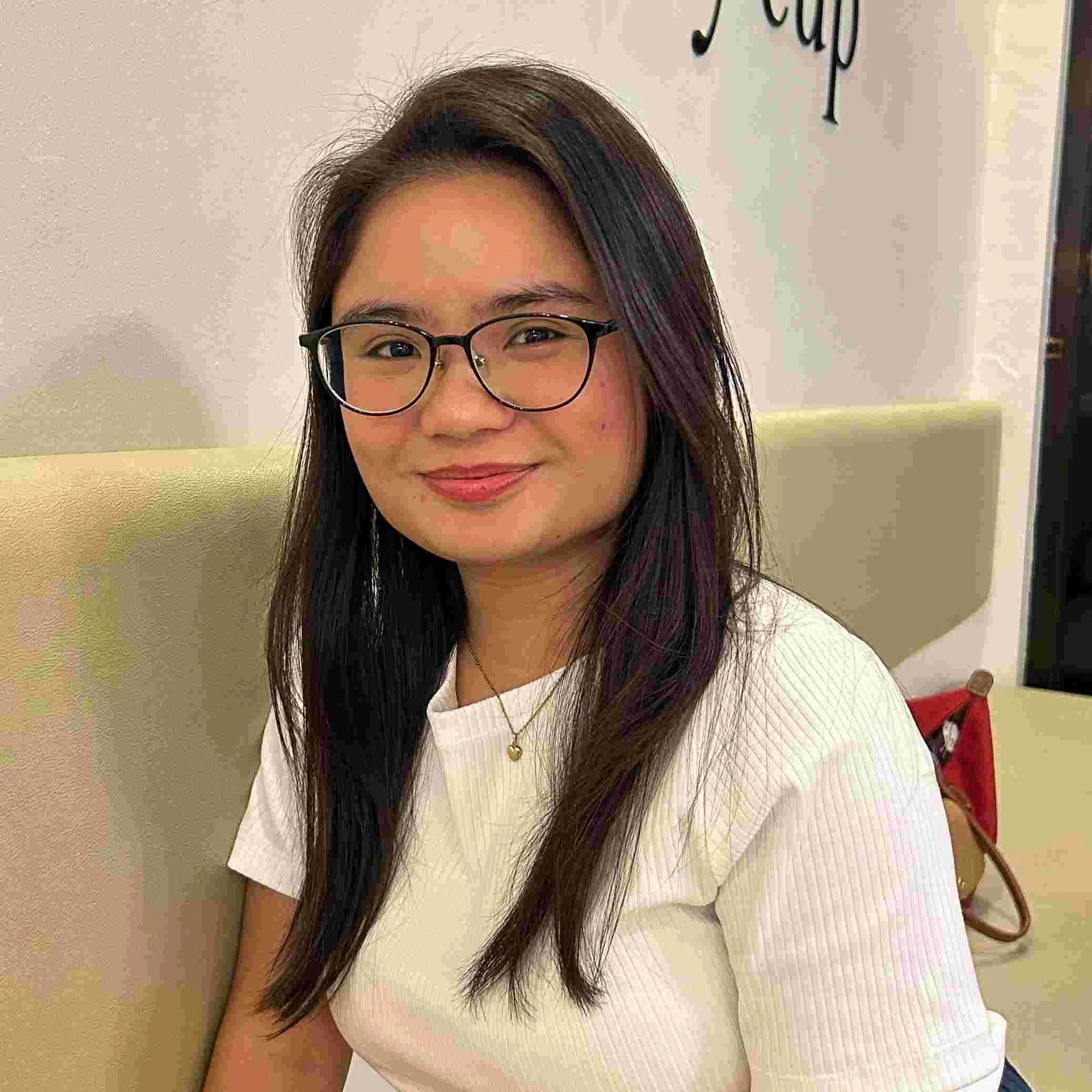 Lorie is an English Language and Literature graduate passionate about writing, research, and learnin... | See full bio
Although smart ways exist to avoid schemes, scammers are only getting bolder and developing more schemes. Among many, that leads to 1 in 3 Americans falling victim to phone scams.
Moreover, scams lead to a loss of a significant amount of money. According to CNBC, US citizens lost $68 million to job scams in 2021. In addition, there are phishing, email, shopping, and dating scams.
What do you do if you fall prey to such cons? How to find out who a scammer is? Can you even track down your scammer?
Here we simplified some practical ways to help you identify a scammer from a mile away or track them down after they scammed you.
How To Track A Scammer - 5 Ways That Work
Now that technology is fast advancing, scammers are creating many ways to carry out their schemes.
👍 Helpful Articles: Many emerging types of scams exist in different platforms and mediums, mainly on the Internet. Techjury has written comprehensive articles regarding different scams that you must discover:
After being scammed, it feels challenging to even think of tracking down who scammed you. But with the right tools and a can-do attitude, tracking down an online scammer is possible.
Firstly put together all the information you have on the scam and scammer, such as:
Texts
Chats
Photos
Emails
Names
Images
Addresses
Phone calls
Bank accounts
Transaction IDs
Phone numbers
In this article, we provide the actions you can take depending on the information you have of the scammer, so keep reading.
📝 Note: Before proceeding with any of the methods below, it is necessary to report the incident to the police and the respective authorities.
Tracking down a Phone Scammer
As mentioned earlier, spam calls are one of the most common cons in the USA.
People report getting a call from an unknown number saying they won the lottery or will be in trouble with IRS, which is most likely a scammer.
If that ever happens to you, you can use reverse phone number search services to find the owner who called you. There are a few good reverse phone lookup services, and TruthFinder is one of them.
TruthFinder gives you an extensive report, including the following details:
Who owns the phone number
Name, address, and other phone numbers associated with the initial number
Here's how you can search for details of a potential scam call or details of a person who scammed you:
Go to TruthFinder
Click on the Reverse Phone Lookup Option
Enter the phone number that called you.
Follow the screen prompt to narrow down your search results.
Purchase a membership plan to open the profile to see detailed information.
👍 Helpful Articles: Want to know more about TruthFinder? Techjury's in-depth reviews of the platform are here to help you:
How To Track a Scammer Using The Name They Gave You
Considering the low success rate of online schemes, scammers usually target many people. However, they cannot create as many fake names, ids, and emails.
Some scammers repeatedly use the same fake names, emails, addresses, and ids while targeting different people. By doing so, they usually leave a digital footprint somewhere.
Techjury regards BeenVerified as one of the best background check sites. It works to keep track of profiles that people use on the Internet.
Background check services like BeenVerified keep track of profiles people make over the Internet.
To track your scammer by name:
Go to Beenverified.com.
Type the scammer's name into the search bar. Click Search.
If you know their city and age, type those in for more specific results.
Wait for the results to load.
📝 Learn More: Discover more about BeenVerified and how it earned its reputation as one of the leading background check websites:
Tracking a Scammer Using their Email Address
Phishing emails are another popular means scammers use. According to 2022 statistics, about 1 billion phishing emails were sent in the same year.
These scams usually make you click on links. When you do, the link leads to a page asking you for personal information, such as:
Bank details
Credit card numbers
Now, the best defense against these email scams is awareness. Remember that not every email you get is legit. That said, access every email you get from a stranger with caution. In that way, you can easily keep these phishing or email scammers at bay.
At the same time, many people are unaware of such hacks and attacks, making them vulnerable. If you are one victim, you can use Intelius to try and track down the person who emailed you.
Here's how to use it:
Go Intelius website
Click on the reverse email lookup feature.
Enter the email address used by the scammer. Click Search.
Wait while Intelius scans its public record data sources.
Once the report is up, please open it and scroll to the Personal Details section.
Finding Social Media Scammers
Undeniably, social media has become favored for scammers to find easy targets. Every social media platform is famous for some type of scam, such as:
Instagram romance scams
Facebook Marketplace scams
Business scams in WhatsApp and Telegram
You might soon be their next victim if you are unaware that lurking eyes are everywhere online.
Background check services like PeopleLooker.com let you know everything about your social media acquaintances. In addition to the data from public sources like courthouses, it also scrapes data from all popular social media sites on people.
With PeopleLooker.com's Social Media Feature, you can cross-check your scammer's information, like:
Name
Place
Address
Marital status
Place of work
Education details
Social media profiles
Number of previous marriages and divorces
All you have to do is feed the platform the username of the social media profile trying to scam you or already scammed.
Here is how you can explore the details of social media scammers with PeopleLooker.com:
Go to the Social Media Search tab on PeopleLooker.com
Feed in the username that scammed you
The PeopleLooker.com search tool shows you profiles that match the username.
You can click on the profile that matches your scammer's details to check all the details.
📝 Note: PeopleLooker.Com is a subscription-based tool that costs $22.86 per month. Having second thoughts? This Techjury review of PeopleLooker might help you decide.
Conducting a Picture Search To Track Down a Scammer
If you've exhausted all other search methods and all you have is a picture of the scammer, you can still carry out a scammer picture search, which SocialCatfish features.
SocialCatfish is an online investigation service that's been proven and tested to find scammers by photos. Its Image Search feature lets you reverse engineer a picture, getting a facial recognition match in its database.
Find the information you want by following these steps:
Select Image from the search box.
Upload the scammer's image.
Wait 1-2 minutes for analysis.
Possible matches will appear, revealing the image source.
To get extensive reports and unlimited image searching, Social Catfish charges a subscription fee of $5.99 for five days. After that, the fee will be raised to $26.99 monthly.
📝 Note: To manage your expectations, SocialCatfish has an opt-out feature. Therefore, there's a chance that your scammer removed themself from the website, which can lead to a dead end.
How to Track Down a Scammer in a Shopping Scam
Online shopping became a trend during the pandemic due to its convenience. However, people with malicious intent also saw this as a huge opportunity.
Better Business Bureau reported that online shopping scams were the most dangerous in 2021. Reports show 75% of shoppers lost money to various shopping scams.
How did the cons do it? With technology, scammers easily create bogus shopping websites that look genuine, mimicking the layout of real e-commerce sites. They even use identical URLs.
Once a victim purchases something from a fake website, the scammer will send a counterfeit item (or nothing). But the real deal for them is stealing financial and personal information for other scam activities.
If you know how to find someone's IP address, it could be a great start to track the location of a scammer. One way to do that is through Whois Lookup.
Tracking Down a Scammer Using Whois Lookup:
Go to the WhatIsMyIPAddress website.
Get the website's IP by entering its domain name.
Copy the IP address. Head to whois.domaintools.com.
Paste the IP address into the search bar.
Hit the "Search" button to retrieve more information about the website.
Identifying the IP address makes it possible to determine the country, region, and city where the server hosting the fake website is located.
📝 Note: Finding an IP address alone cannot track down a scammer. It requires expertise and collaboration with law enforcement agencies. Use internet guides sensibly and avoid taking matters into your own hands.
Identifying a Scammer in a Dating Scam
Caution should be exercised when using dating sites due to emerging cases of romance or dating scams. About 70,000 people even reported being victims of dating scams in 2022. According to Comparitech, 1 in 7 profiles on popular dating apps might be fake.
Netflix even made a documentary film entitled "The Tinder Swindler" in 2022:
But for those of you that don't know anything about romance scams, its nature is:
A person will steal photos and information of attractive people and put those in their profiles. Sometimes, they use their real face, but seldom their real name.
Slowly, the scammer builds trust and relationships with their victims before asking for money or personal details.
To determine if someone on a dating site is scamming you, follow these steps:
Research the person's profile. It could be a fake profile if the picture is too good to be true or the profile description is generic and missing specific details.


Check their online presence. Search for the person's other social media accounts. Scammers may use many accounts with different names and photos.


Ask for a video chat. Requesting a video chat can help verify the person's identity. It could be a red flag if they refuse or devise various excuses not to.


Avoid sending money. Do not send money or give your credit card information to someone you've met online, even if they claim to be struggling.
✅ Pro Tip: Some dating apps like Tinder have security features that allow users to flag suspicious profiles. You can also block or restrict them.
Bottom Line
Tracking down a scammer can be challenging, but it is possible based on the methods above. Remember to gather as much information as possible about the scammer.
To help you further, check if anyone else has reported the scammer or if they have any criminal records.
Still, prevention is the best defense against scams, so always be vigilant. Stay safe.
FAQs.
---
Is it easy to track a scammer?
Scammers often use fake names, throwaway email accounts, and untraceable phone numbers. It makes them difficult to track. However, you can increase your chances of identifying them by trying the methods above.
Is it legal to track down scammers?
It is legal to use publicly available tools such as search engines. On the other hand, hacking a scammer's computer or stealing their information is unethical.
Can I get my money back if I track down the scammer?
Tracking down a scammer does not guarantee you will get your money back. Recovering lost funds requires law enforcement and banking institutions.
Leave your comment
Your email address will not be published.
You may also be interested in.